Featured Online Programs
Sponsored
A career in dog grooming career is suitable for dog lovers.
Your days are full in making furry customers healthy and happy.
So, really, what's not to like about it?
And there are other benefits that you'd certainly enjoy.
Stay with us as we list the top 12 benefits of a dog grooming career!
Flexibility
A dog groomer spends most of his days taking care of canine clients.
Many of them work at dog grooming salons.
But there are many other options for professionals like:
Work as an in-house groomer
Build your own dog grooming business
Learning Opportunity
Dog groomers know this career is an educational journey.
Your education does not stop after you finish a dog grooming course.
The yearning for information is paramount in your career.
It gives you lots of opportunities to expand your skills.
And the more experience you gain, the more confident you get.
For instance, you're still learning how to treat customers and how best to handle animals until now.
Showcasing Creativity
All dogs have unique personalities.
And it's a chance for you to use those creative muscles on the finishing touches.
For instance, thinking of the items to use on a dog, whether it's a bow, hat, or bandanna.
Plus, you are to advise owners on styles that suit their pets best.
Now isn't that fun?
More Confidence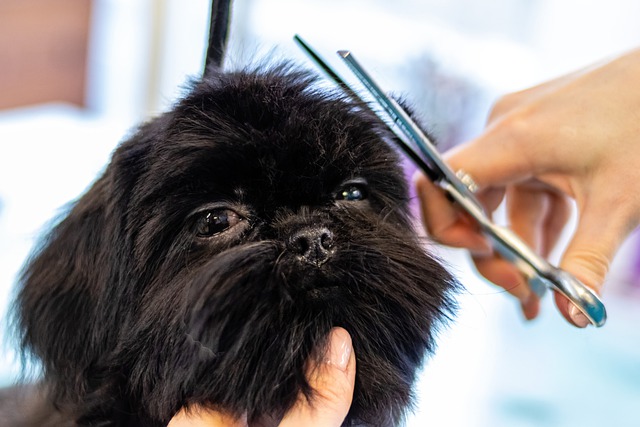 For dogs to be relaxed during grooming, you must befriend them well.
The more relaxed a dog is, the more likely it is for a connection and trust to establish.
And as a result, you gain more confidence in dealing with your animal clients over time.
Each Day Is Exciting
This job is full of excitement, and every day is better than the last.
Every furry client who walks through the door will have their own mood.
That's why you have to adapt your routine and strategy appropriately.
Profitable Career
The best careers are those that offer a steady income.
After all, who doesn't want a good salary and job security?
And dog grooming is a job that's steadily rising in demand.
The reason lies in the way dog owners are willing to spend for a good animal care service.
What's more, once you've earned a good reputation, you can choose to accept only high-paying clients.
Working With Dogs Daily
Working with dogs every day is certainly a great incentive for dog lovers!
This is a task with a high level of practical contact.
And if you wish, you can work exclusively with a particular dog breed daily.
Promotion of Animal Health
Groomers provide valuable health-related services such as:
Nail care
Bathing
Ear wiping
Skin disease control
If an unusual change or problem occurs, you're able to inform the owner and contact a vet immediately.
Ability to Specialize
Individual groomers may focus on providing services for specific breeds.
Alternatively, they can offer services for other categories such as:
Breeding of working groups
Show dogs
Short Educational Commitment
Dog groomers can learn the basics of the trade in a relatively short time.
It usually takes six months max, whether you:
Customer Interaction
Groomers work and interact with both animals and people.
And nurturing good relationships with customers is vital to your dog grooming success.
This will result in a valuable network of connections in the local business area.
Business Opportunity
Dog grooming is a great business option.
You can open a salon with a fairly reasonable investment in basic equipment and advertising.
Plus, I hear that mobile dog grooming stations are all the rage nowadays.
Jobs Available For You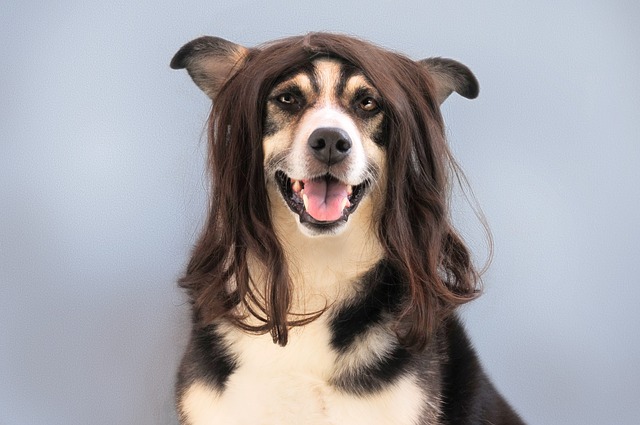 There's a lot you can do as a dog groomer.
Small Private Salon Groomer
A private salon has a small staff with a family-like atmosphere.
The services offered vary as well as the price and salary structure.
And word of mouth can build the business quickly.
Pet Care Salon Manager
A salon with more than three groomers usually offers a managerial position.
To qualify, you must have:
At least three years of experience
Show excellent leadership skills
Your responsibilities include:
Planning and training
Customer contact
Quality control
Boarding School Groomer
In a boarding school, the staff size varies.
The biggest advantage is the number of available dogs for care during students' stay.
Veterinary Office Groomer
Many vets have a groomer or two on staff.
And the pay range is usually at the top end.
Big Box Store Groomer
Working here offers good advantages except it has low flexibility.
The opening hours may or may not be appealing to your desired schedule.
You may have to work on Sundays even.
Despite that, you'll have consistent clients and good pay.
There's also a chance for growth and promotion should you stay longer in the company.
Mentoring
If you have a passion for teaching, you can consider becoming a mentor for others.
Private schools are looking for teachers constantly for their mentorship programs.
Small Salon Chain Groomer
Small chains often offer better benefits.
One such benefit is flexibility in terms of location and career opportunities.
Being part of a growing business allows more room for personal growth and career development.
Mobile Groomer
Many customers prefer mobile grooming over traditional salons nowadays.
They love the comfort it brings, and it's reflected in their willingness to spend for this service.
As a mobile grooming staff, expect consistent clientele and a higher salary.
Ready to Become a Dog Groomer?
Being a dog groomer isn't that complicated.
At a minimum, you only need to possess the following:
Love and passion for dogs
Knowledge and skills on dog grooming
Practical, hands-on experience, if any
And with the number of benefits this career provides, you won't have a hard time looking for job opportunities.
After all, the job and salary outlook looks positively good for dog groomers.
We wish you luck in your path toward this career!
Popular Programs