Featured Online Programs
Sponsored
Some dog owners don't like to take their dogs to groomers for a number of reasons.
For one, they see that their pets aren't comfortable with other people.
Another is they don't like the way the groomer did the job, so they redo everything once they get home.
The thing is, grooming by yourself isn't recommended.
You may end up hurting your pet or damaging their coat accidentally without proper education and training.
That's why we listed some of the best online dog grooming courses on this page.
We want you to learn some dog grooming tips and tricks so you can tastefully style your dog however you want.
Plus, with some training and education, you can go on and provide grooming services to your friends and family.
Maybe even start your own business!
5 Best Dog Grooming Courses Online
You've probably searched a few online classes and maybe certifications regarding this career.
And we know how difficult it is to choose one suitable for your educational needs.
Also, with your other obligations, you can't afford to pay for expensive schools, much less attend classes in person.
So here are our best picks of dog grooming courses online to get you started.
Who knows, you might become certified after graduating from them.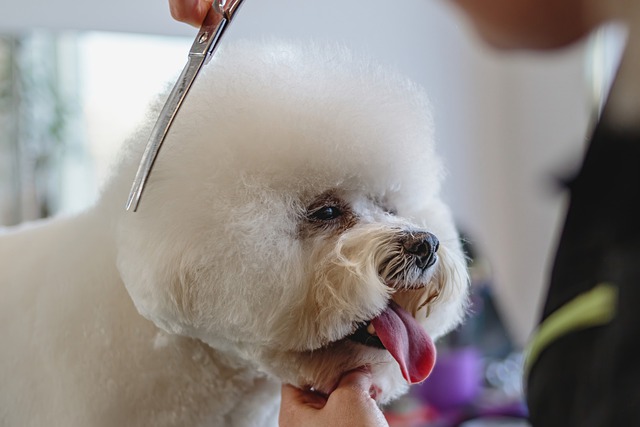 Penn Foster is a nationally accredited program.
The certificate you get from them earns you more credit than others.
Their grooming certificate program lets you get a thorough understanding of the grooming process.
You can even learn about customer service and manage a business.
The course is all online, and you will need $499 to get certified.
Plus, you'll get access to student services that can help you find a dog grooming position.
They offer an easy online and mail program.
Meaning, you can choose to receive all DVDs and reading and test materials via mail or stream everything online.
The DVD/streaming videos include the challenges a newbie groomer will face in the course of their career.
Some of the challenges you'll learn to deal with are:
Managing hard-to-groom dogs
Ways to heal and treat minor cuts and bruises
One of the reasons many choose to enroll here is that they offer two certifications.
Pet Hygienist
Pet Groomer
And it's quite affordable as it only costs $249.
Moreover, the school also offers hands-on materials and tests for those who want them.
They offer a program that lets you choose your course length.
Grooming diploma
Grooming certificate
Choose the grooming diploma if you wish to enter the grooming industry.
Meanwhile, choose the certificate if you're already working in the industry but has yet to get certified.
Whichever you choose, you'll be taught insider tips and tricks of the industry.
Things that can help you make the most of your grooming services.
Their program is designed for:
Pet owners eager to do the grooming of their pet at home
Individuals who want to start a grooming business
Here you can expect thorough education in animal grooming, with a special focus on proper handling.
It's also highly recommended to those who want to know how to:
Professionally handle many different animals
Properly groom specific breeds
It takes about eight to 12 weeks to complete, costing $325.
They offer customizable courses among the online dog grooming programs.
They have two programs available for dog groomers.
Comprehensive All Breed Dog Grooming
Comprehensive Business Pro
Take the former if you want to know how to groom different types of dog breeds.
Meanwhile, take the latter if you want to start your own dog grooming salon.
What You Need to Think About Before Signing Up
There are many things that you need to bear in mind when choosing to enroll in online courses.
Make sure it matches your learning style and whether you can benefit from mail-in materials or distance learning classes.
Ensure you have access to the teachers or instructors if you have questions.
Make sure the payment instructions are clear, as there are no student loans available for these programs.
Review the curriculum to ensure it covers everything you want to learn.
Make sure your chosen program teaches exactly the areas you're interested in.
Decide if online learning is right for you or you prefer to attend in-person classes.
Check out your state laws and requirements.