Featured Online Programs
Sponsored
According to the American Pet Products Association (APPA), here's how much Americans spent on their pets.
| | |
| --- | --- |
| Year | Money Spent (in billions) |
| 2021 | $109.6 (estimate) |
| 2020 | $103.6 |
| 2019 | $97.1 |
| 2018 | $90.5 |
In 2020, the pet services category, which includes grooming, actually accounted for $8.1 billion.
That's around 8% of the total money spent!
These figures point out the fact that pet services have now become a fast-growing need in America.
Even APPA President and CEO Steve King has said:
We are bullish for the coming year, projecting growth of 5.8%—well above the historical average of 3 to 4%.
So what does this mean for you, the person intending to start their own dog grooming business?
It means that this industry will continue to grow as the demand for pet care increases.
And it won't stop anytime soon, especially with the 63+ million dog-owning households in the U.S.
So read on to find out what you need to do to start your dog grooming business fast.
Training and Certification
As a business owner, you must have:
Patience
Good business sense
Good eye-hand coordination
Excellent customer service skills
Ability to manage temperamental dogs
And to be successful, you must acquire the necessary skills to be a good dog groomer.
You can learn all these at a grooming program, which takes about 6-10 weeks.
There, you'll learn the fundamentals in properly grooming dogs, like:
Bathing and drying
Haircutting and hairstyling
Nail clipping
Dog handling
After completing the program, you must take a certification exam.
It will serve as your proof that you're highly qualified and eligible not only as a groomer but also as a business owner.
The National Dog Groomers Association of America issues this certification.
Business Considerations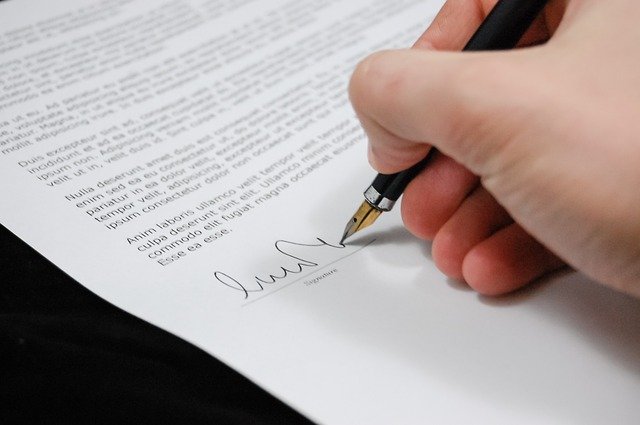 You will need to consider the legal side before starting to offer your service.
Register your business correctly, and check with your local government on what is required for you to operate.
You may enter either of the following business types:
Sole proprietorship
Partnership
Limited liability company
Corporation
But as a beginner, we suggest that you consider sole proprietorship or partnership.
In a sole proprietorship, you can choose to register using your name if you want to.
In contrast, in a corporation, you can't and you have to fill in the Articles of Incorporation.
Also, look around for the best insurance policies for both your vehicle and your business.
When designing your store, the floor plan typically includes four sections:
Lobby
Bath Area
Grooming Space
Kennel or Holding Space
If you choose to rent, consider the size and the layout before making a decision.
Insurance Coverage
If all your finances and legal requirements are in order, you can start promoting your dog grooming business.
Still, one very important factor needs your decision.
Which insurance coverage do you need?
Dog grooming is quite a different business from other businesses.
You may have to visit clients' homes to take care of, at times, rare, high-quality dog breeds.
You may also have to travel constantly.
Buying Equipment
When you open a grooming salon, you must buy the equipment you need.
Essential items include:
pH balanced shampoos
Conditioners
Sprays
Dryers
Toothbrushes
Brushes and combs
Scissors
Shears
Nail clippers
Ear cleaning products
Bows and bandanas
Solutions, forceps, and gauze
Bathtubs
Kennels
Washing machines
Professional grooming tables
Marketing
Marketing is vital to attain business success.
Customer retention is equally important, and you must work hard on attracting new clients.
Here are some of the first steps you should take for your dog grooming business.
Launch a website
Build a social media presence
Offer a customer loyalty program
Conduct promos for first-time customers
Present special giveaways on opening day, week, or month
Create specials for returning patrons
Do price matching
Hand out flyers and business cards
Pricing
When figuring out your price, ask yourself: how many dogs can you groom per day, realistically?
Let's do an example.
You expected that total expenses on year one will amount to $50,000.
In that year, you'll be grooming for eight hours a day, five days a week, 48 weeks in a year.
In total, you've groomed for 1,920 hours.
Divide that with your total expenses, and you'll get a rate of $26.04 per hour.
If you want to make a profit, you may want to increase your hourly rate.
In fact, many people say that they make a profit by doubling their base rate.
It's not far-fetched to set your rate this way as dog grooming costs between $60 to $90 per session on average.
Perks and Discounts
When brainstorming for prices, take perks and discounts into account.
These can actually help attract new clients, making them come back to your salon.
These also ensure that your clients will tell their friends about your business.
Here's how you can make it work.
New clients will receive 10% off their first appointment, 50% on their sixth.
When they refer a friend, both will get [amount] off on their next appointment.
Moving To The Top
Launching your company is the first step toward a successful dog grooming business.
It's always good to look forward and find ways to expand and grow.
When you decide to do so, revisit the steps you learned here.
Even better, get ready to hire additional staff and invest more in your business.
In the beginning, it might be scary.
But in the end, once you set off, you'll find that opening a business is the most rewarding thing you've done so far.
So keep working on that business plan of yours.
And maybe, once you hit the jackpot, you can help others find their success too!