Sponsored Listings
Veterinary assistants are inevitable parts of any veterinary facility.
These are educated people trained to care for animals.
They essentially assist veterinarians or veterinary technicians with their everyday tasks.
For instance, they help treat injuries and illnesses of animals.
Read on to learn more about what a vet assistant does.
Duties and Responsibilities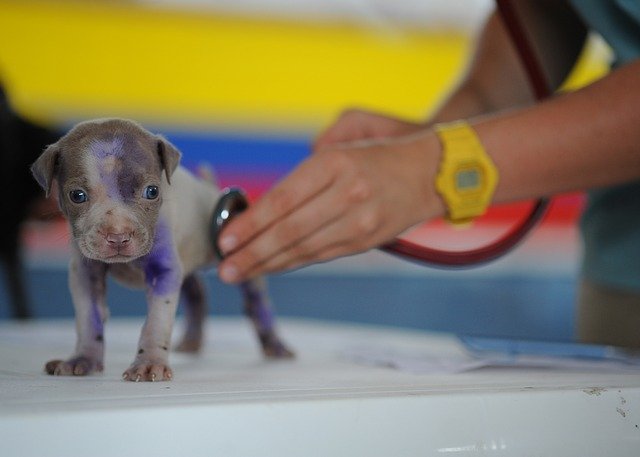 A vet assistant usually does the following tasks:
Feed, bathe, and exercise animals
Clean and disinfect cages, kennels, and examination and operating rooms
Restrain animals during examination and laboratory procedures
Maintain and sterilize surgical instruments and equipment
Monitor and care for animals after surgery
Help provide emergency first aid to sick and injured animals
Give medication or immunizations that veterinarians prescribe
Assist in collecting blood, urine, and tissue samples
Work Environment
One great perk of being a vet assistant is that you can work in numerous facilities.
Most vet assistants get employed in veterinary hospitals and clinics.
But those aren't the only workplace options they have.
They can also find jobs in:
Kennels
Colleges
Research programs and labs
It's best to remember that this job is physically demanding and stressful.
Whenever you go to work, you must expect erratic behaviors from animals, especially when they're aggressive or scared.
This is part of the reason why vet assistants often incur injuries and illnesses.
To avoid the risk of being bitten or scratched, it's important to wear protective clothing and gear all the time.
The work can sometimes be emotionally taxing.
For instance, when you need to assist the vet in euthanizing animals and disposing of their remains.
When that time comes, you have to offer condolences, consolation, and encouragement to the owners.
Education, Training, and Certification
Becoming a vet assistant doesn't require a four-year college degree.
The only minimum requirement is that you received your high school diploma or GED equivalent.
In terms of training, you only have to either:
Enroll in a training program
Do internships under a seasoned vet or vet tech
This way, you are able to acquire the necessary skills for this profession.
Upon completion, you can opt to get certified through the National Association of Veterinary Technicians in America.
To earn the title of Approved Veterinary Assistant, you must:
Complete a NAVTA-approved training program
Pass the exam
Skills and Competencies
During training, you will learn the required skills and competencies to become a good vet assistant.
Your personal qualities also play a role here.
Listening and communication skills
Vets and vet techs will have instructions for you, and pet owners will have concerns.
So having these skills allows you to understand, follow, and give information to concerned parties.
Perceptive
You must be able to notice any changes in the animals' conditions and be ready to take appropriate action.
Compassionate
As someone in medical care, you have to show compassion to your patients and pet owners.
Problem solver
Although you assist vets and vet techs, they won't be able to be present at all times.
So you have to be quick on your feet to solve any problem that arises.
Utilize the knowledge and experience you gained to make decisions with the most promising outcome.
Ability to remain calm
Being a vet assistant is a stressful job.
That's why it's critical that you can remain calm amid the chaotic environment.
Physically fit
Aside from being stressful, this career is also labor-intensive.
So you being strong enough to lift, restrain, and handle animals is helpful and useful.
Expected Salary
The amount of money a vet assistant earns depends on several factors.
Experiences they have
Duties they perform
Where they work
Industry they're working for
Certification and licenses, if any
Per the May 2020 data of the U.S. Bureau of Labor Statistics (BLS), here's the average annual salary.
| | | |
| --- | --- | --- |
| Lowest | Median | Highest |
| $21,570 | $29,930 | $41,080 |
As mentioned, where a vet assistant works also affects their salary.
So here are the top five paying states you can consider working at.
| | |
| --- | --- |
| State | Annual Mean Wage |
| Maine | $43,290 |
| Massachusetts | $41,000 |
| District of Columbia | $38,890 |
| Connecticut | $36,100 |
| California | $35,620 |
Job Outlook
One good thing about this career is that you won't need to worry about employment.
This is because of the rising demand of pet owners to provide the best animal care service to their pets.
As a result, it drives the veterinary services to grow exponentially.
Think of it this way:
The more vets provide veterinary medical services, the more they need vet assistants to support them.
The table below shows the May 2020 employment level data from the BLS.
| | |
| --- | --- |
| Employment 2020 | 107,200 |
| Projected employment 2030 | 122,500 |
| Percentage of change | 14% |
Meanwhile, these are the top five states that employ vet assistants the most.
| | |
| --- | --- |
| State | Employment |
| California | 13,040 |
| Texas | 6,950 |
| Florida | 5,190 |
| New York | 4,810 |
| Virginia | 4,140 |
Note: Estimates don't include self-employed workers.
Final Thoughts
Becoming a vet assistant is a good dream, but only a few can commit to it.
And that's despite being an animal lover!
So if you're part of the few who saw this career through the end, congratulations.
You get to enjoy high-demand, high-paying careers in the U.S.
And if you're still thinking to be one, we hope that the information here has helped you with your decision.