Sponsored Listings
Veterinary assistants are vital workers in veterinary facilities for the health and care of animals.
Because of it, they've become in high demand all over the country.
This is evidenced by the increasing employment rate every year.
As such, this can become a rewarding career for you should you choose to enter this field.
It guarantees job security, competitive remuneration, and an exciting work environment.
Where Do Vet Assistants Work?
Vet assistants are primarily involved in veterinary practice.
That's why you can mostly see them in private animal health facilities usually operated by experienced veterinarians.
They also work either full-time or part-time at:
Animal hospitals and pet clinics
Laboratories and research facilities
Zoos and aquariums
Like any medical professional, they work round-the-clock with some taking night shifts.
This actually enables them to be on-call to handle emergencies.
Duties and Responsibilities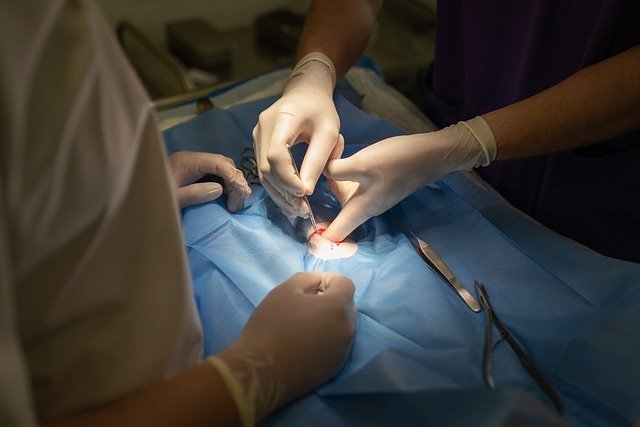 As mentioned, vet assistants play a vital role in animal healthcare.
They usually perform the following:
Monitor animals post-surgery
Sanitize surgical tools and examination rooms
Conduct emergency care assistance
Do routine tests on animals
Exercise and feed animals
Restrain animals
Collect blood and tissue samples
Record requests to other veterinary facilities
Schedule appointments and update medical records
Make follow-up calls and handle billing issues
Skills and Competencies Needed
To be a vet assistant, you need to possess certain qualities and characteristics.
Passion for Animals
You must genuinely like to be with animals.
Only when you do can you establish trust and good rapport with them.
Critical Thinking
Throughout your duties, you will apply critical thinking in helping out vets and vet techs.
Physically Fit
You may encounter aggressive and highly active animals at times.
That's why strong muscles and stamina are necessary to be able to restrain, lift, and hold them in place.
Plus, being strong will make it easier for you to apply appropriate restraining techniques during that time.
Knowledgeable and Experienced
It's necessary to be knowledgeable and familiar with the many animal care equipment and tools used.
Only then can you quickly know which things to use in every scenario.
Emotionally Strong
Fact is you'll lose animal patients at times, even perform tasks like euthanasia yourself.
That's why you have to possess great emotional strength to face this and help comfort pet owners.
Job Growth and Opportunities
Back in 2017, the American Pet Products Association announced that pet owners spent over $69.36 billion on pet care.
The increase in demand for animal healthcare results in the increased demand for vet professionals.
In fact, the numbers look positive according to the May 2020 report from the U.S. Bureau of Labor Statistics.
| | |
| --- | --- |
| Employment 2020 | 107,200 |
| Projected employment 2030 | 122,500 |
| Percentage of change | 14% |
More and more vets and vet techs require the help of vet assistants, especially in:
Animal clinics
Pet hospitals
Private practice
This is certainly good news for aspiring vet assistants.
Top States to Work In
More and more individuals are planning or already are vet assistants.
Here are the top states with the highest number of employed individuals you may consider working in.
| | |
| --- | --- |
| State | Employment |
| California | 13,040 |
| Texas | 6,950 |
| Florida | 5,190 |
| New York | 4,810 |
| Virginia | 4,140 |
Data taken from U.S. BLS May 2020 report
Expected Salary
Because of the great job outlook, vet assistants are paid well.
Per the BLS, their median annual salary is a whopping $29,930.
The table below shows the top paying states you may like to work in.
| | |
| --- | --- |
| State | Annual Mean Wage |
| Maine | $43,290 |
| Massachusetts | $41,000 |
| District of Columbia | $38,890 |
| Connecticut | $36,100 |
| California | $35,620 |
Of course, your pay also depends on:
Vet facility you're working in
Type of work you're doing
For instance, if you do veterinary services, you'll receive an average of $29,560 per year.
But if you work in schools, you'll receive a higher remuneration of about $37,580.
Training and Certifications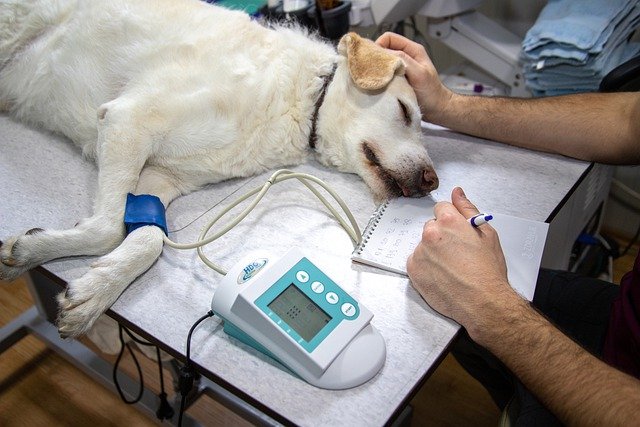 It's necessary to undergo formal training when becoming a vet assistant.
You may choose to enroll at any of these places:
Community colleges
Adult learning centers
Technical schools
Here you will learn skills like:
Identifying different animal breeds
Learning medical terminologies
Proper animal etiquette
Veterinary laboratory procedures
In-house veterinary pharmacy
Examination room procedures
On the other hand, getting a certification isn't mandatory.
But it does make your resume look good and boosts your employment prospects.
The National Association of Veterinary Technicians Association offers an Accredited Veterinary Assistant program for interested individuals.
To get certified, you must:
Enroll and graduate from a NAVTA-approved program
Pass the exam
You can find more information about the AVA program here.
Popular Programs
Final Words
Being a vet assistant is an important job in the veterinary practice.
You will:
Help vets and vet techs in their duties
Take care of animal patients
Talk and comfort pet owners
It's not an easy job, but it's well worth the hard work when you see your patients get better under your care.