Sponsored Listings
Many people are interested in veterinary practice.
And one of their frequently asked questions involved veterinary technicians and veterinary assistants.
Maybe it's because these two fields perform almost the same job and duties in a veterinary facility.
Despite them working with and assisting veterinarians, they have their differences as well.
We understand that a full understanding of the two is important for you.
So we provide you with information to help you differentiate the two.
And in doing so, we're able to help you choose a career that suits your needs and interests.
Read on to learn the similarities and differences between a vet tech and a vet assistant.
Similarities, Differences, and Overlap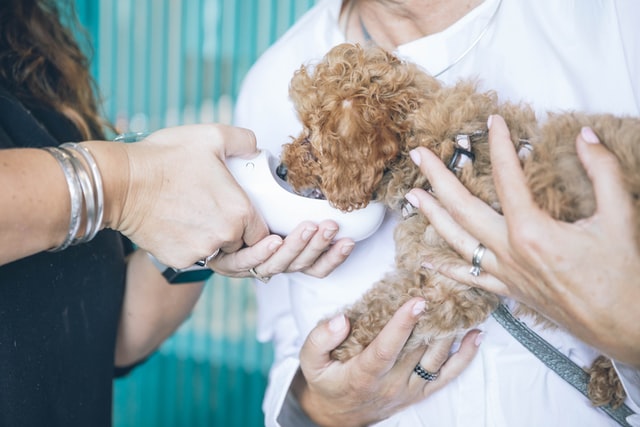 Both vet techs and assistants work closely with veterinarians performing similar tasks.
In fact, their similarities are numerous and people often get confused about them.
Well, for one:
Both assist the vet
Neither may diagnose animals nor prescribe medication/treatment
Can be employed in the same animal care facilities, like animal shelters, vet clinics, zoos, etc.
On the other hand, their differences lie in:
Requirements
Responsibilities
Scope of practice
Training
For instance, in regards to education, vet assistants only need a high school diploma or GED.
But for vet techs, they need an associate's degree from an accredited college or university.
Vet Assistant vs. Vet Tech
In this section, we provided a comparison of both careers.
This way, you'd get an overview of the similarities and differences of the two based on several factors.
Keep in mind that both are growing and in-demand careers.
Still, this doesn't guarantee your employment opportunities in the future.
A Side-by-Side Comparison
Factor
Vet Assistant
Vet Tech
Average annual pay*
$29,930
$36,260
Projected job growth*
14% by 2030
15% by 2030
Number of employed professionals*
107,200
114,400
Average number of jobs available each year*
19,800
10,400
Entry-level educational attainment**
High school diploma or equivalent GED
Associate's degree
Program/course details
Hands-on experience on:

Assisting vets
Dealing with animals

Proficiency in:

Administrative skills
Communication skills

Attend courses, including:

Biology
Medical terminology
Pathology
Physiology
Toxicology
Animal health nutrition
Veterinary pharmacology

Specializations require additional courses.

School accreditation
Approved by NAVTA
Accredited by the AVMA
Certification or license requirements
Pass the Approved Veterinary Assistant exam by NAVTA
Pass the Veterinary Technician National Examination
Renewal requirements for certification or license

Every two years from the date of exam completion
At least 10 hours of continuing education

Every two years from the date of exam completion
At least 20 hours of continuing education

Practice supervision
Under licensed vets and/or vet techs
Under licensed vets
Duties and responsibilities

Restrain animals when required
Monitor animals recovering from surgery
Assist vets in examining animals
Clean or maintain kennels and animal holding areas

Administer first-aid to animals
Maintain drug inventory
Care for and monitor the animals' conditions
Restrain animals during procedures or exams
Administer anesthesia

Tools and equipment used
Proficiency in:

Office suite software
Spreadsheet
Medical software
Label-making software

Requires additional training and supervision to operate machinery like:

Animal shearing or clipping equipment
Urinalysis analyzers
Medical x-ray units for general diagnostic use
Medical x-ray film or cassette
Veterinary injection or suction units or accessories

Animal husbandry equipment
Animal catching devices
Nebulizer and its accessories
Laryngoscopes and their accessories
Emergency medical suction units or accessories

Opportunities for specialization
None
Yes
*Data taken from the U.S. Bureau of Labor Statistics May 2020 report
**Typical level of education that most workers need to enter this occupation
Takeaway
As you can see, there's a fine line between a vet assistant and a vet tech.
At first glance, they appear the same, but when you pick out the details, you'd see the difference.
We hope the information you received here helps you in your career choices.
For more information about these two careers, check out these pages: