Sponsored Listings
Veterinary practice is a broad field.
It offers plenty of job opportunities for everyone with a passion for animals.
So if you want to work in this field, we listed the top vet assistant schools you can consider enrolling in.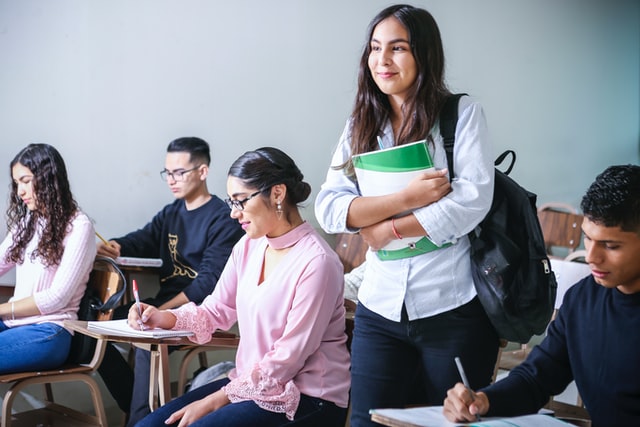 1

Tidewater Community College

Norfolk, VA

TCC is a public-funded college offering higher education and other workforce services.

It has four main campuses: Norfolk, Portsmouth, Virginia Beach, and Chesapeake.

Their program prepares you for assisting and supporting vets and vet techs in the health and management of animals.

It's paired with clinical experience so you can get hands-on practice.

---

Visit Website

2

Central Arizona Valley Institute of Technology

Coolidge, AZ

CAVIT offers technological programs which are in high demand in the current world.

They produce students that are workforce-ready.

Their program prepares you for immediate employment and for vet tech education.

Here, you'll learn to:

Experience in caring for and saving animals
Manage animal wellness or vet clinic
Work well with animals and people

---

Visit Website

3

Renton Technical College

Renton, WA

RTC is widely-recognized for helping diverse students succeed.

Their program's coursework includes:

Classroom theory and lab work
Hands-on experience with animals
Internships in local veterinary clinics

By the end of the program, you should be able to:

Show proficiency in the essential skills dictated by NAVTA
Follow safety guidelines in the line of work
Demonstrate critical thinking skills
Communicate well with clients and colleagues
Perform in a vet team well while adhering to the standards

---

Visit Website

4

Brookdale Community College

Lincroft, NJ

BCC offers equal opportunities to students without discriminating against anyone on various bases.

Their program trains you through classroom and clinical instructions in the following areas:

Pharmacy
Radiology
Animal nursing
Anatomy and physiology
Laboratory procedures
Preventative healthcare
Emergency response
Surgical and recovery room assistance
Behavior and restraint
Veterinary medical terminology
Office procedures and client relations
Safety in the veterinary workplace

---

Visit Website

5

Animal Behavior College

Valencia CA

ABC's a private vocational school providing the best educational experience to students.

Their program prepares you for a professional career in the veterinary field.

Here, you'll learn the fundamentals and other requirements to make you ready to work in a vet hospital or clinic.

After completing the coursework, you'll then do an externship.

This will allow you to see and experience what a vet assistant does in reality.

---

Visit Website

6

Mercer County Community College

West Windsor, NJ

MCCC offers chances for higher education via an open-door admission policy.

Studying here guarantees students the skills needed to be workforce-ready.

The same principle was used in the design of their vet assistant program.

Here, you'll gain the knowledge and skills that will make you an integral member of the vet team.

---

Visit Website

7

Manchester Community College

Manchester, CT

MCC is a learning center committed to excellence, relevance, and accessibility.

Their program is a fast-paced, 20-week course.

It consists of 150 classroom hours and 100 internship hours at one of their partner vet offices.

Here, you'll learn how to:

Care for small animals
Recognize signs of illness and disease
Handle and restrain pets
Manage exam room procedures
Supervise pharmacy protocols
Handle legal issues
Work on veterinary computer programs
Oversee front office procedures and facility maintenance

---

Visit Website

8

Ross Medical Education Center

Multiple Locations

RMEC dedicates itself to providing the students with relevant skills and courses.

They're the only college that ensures students come out experienced in nine months.

Their program prepares you in your role as the vet or vet techs' assistant.

By the end of the program, you should have thoroughly understood the:

Animal care activities
Animal anatomy and physiology
Veterinary ethics and law
Veterinary terminologies
Technology and equipment used

---

Visit Website

9

Carroll Community College

Westminster, MD

CCC offers students the academic support they need to achieve their goals

Their program is taught by experienced vet techs.

It covers topics such as:

Radiology procedures
Drug therapy
Laboratory tests

You also need to complete the clinical practicum component outside of class hours.

Note, however, that it may require a daytime and/or evening schedule.

---

Visit Website

10

Harford Community College

Bel Air, MD

HCC prioritizes itself in providing quality education to the students.

Their program lets you learn the necessary skills to work alongside vets and vet techs.

You'll also receive extensive hands-on training through a 100-hour externship.

This helps to prepare you to work in animal shelters and clinics or laboratories after graduation.

---

Visit Website

11

Lancaster County Career & Technology Center

Willow Street, PA

LCCTC produces excellent students in Lancaster County in terms of skills and practices.

Their program is designed to make students proficient in their future careers.

They do so through theoretical testing and hands-on performance.

During the program, you'll:

Experience how to provide animal care in a clinical setting
Be part of a professional vet team and participate weekly in live surgical clinics
Practice customer service and professional ethics

---

Visit Website

12

The Community School at Cape Cod Tech

Harwich, MA

CCT offers students opportunities to gain high-quality technical, academic, and social knowledge.

Their program will train you through class and clinical instructions on how to work well in a vet team.

You'll learn, among others, the following:

Basic triage, emergency, and critical care nursing
Pharmacology
Preventative healthcare
Medical terminology and positioning
Office procedures and client relations

---

Visit Website

13

Worcester Technical High School

Worcester, MA

WTHS provides accelerated education and academic courses to students.

Their program is a vocational program for high school students.

It's designed to prepare you for your future as a vet assistant, working with animals in various settings.

Here, you'll work alongside vets directly as there's an animal clinic run by Tufts on campus.

You'll also be interacting with real clients, preparing you further for the workforce.

---

Visit Website

14

Morton College

Cicero, IL

MC maximizes its resources to provide an enriching educational experience to students.

Their program enables you to learn the various duties required of vet assistants.

Some of the things you'll learn are:

Participating in veterinary functions
Performing clerical duties
Preparing animals for examination
Filling and administering vaccines
Providing post-operative care

---

Visit Website
Get Your VA Gear On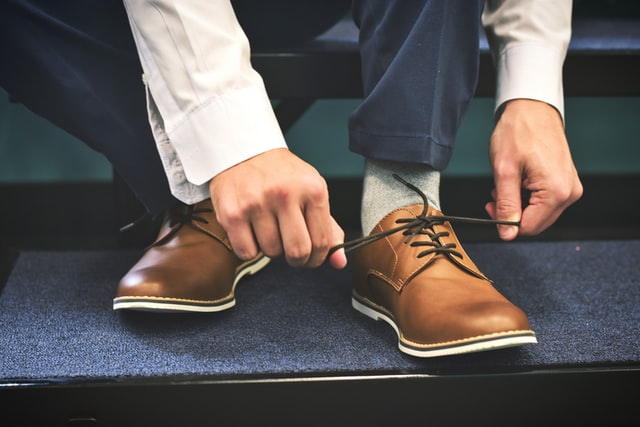 Becoming a vet assistant is no easy feat.
You need to be equipped with the necessary knowledge, skills, training, and experience.
Fortunately, you have 14 schools to choose from, making you one step closer to your chosen career.
So get your gear on and strive toward becoming an integral member of the vet team!