Featured Online Programs
Sponsored
There are numerous veterinary technician schools available across the country.
But no school is the same.
Each of them offers different visions, values, and curriculum.
And this could cause you some confusion when deciding which school to go to.
But don't worry.
We listed below the vet tech schools dubbed as the best of the best by both the media and the public.
They're put here because they have met the highest standards, resulting in them garnering positive feedback.
Note: All schools listed are accredited by the American Veterinary Medical Association (AVMA).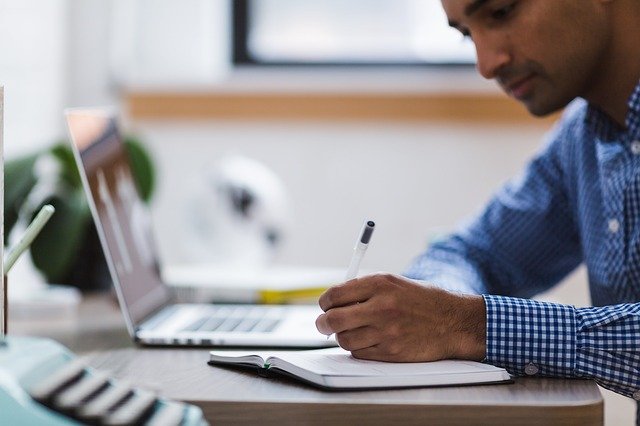 1

Asheville-Buncombe Technical Community College

Asheville, NC

AB Technical Community College aims to change lives while strengthening communities.

It dedicates itself to the success of students and delivering high-quality education at all times.

In this way, they help enhance personal, workforce, and academic development.

They offer the A.A.S. in Veterinary Medical Technology.

Their program trains students for various vet tech tasks, such as preparing the following among others:

Medications
Surgical equipment
Animals for surgery and examination

Students will garner instruction in the following as well:

Terminology
Radiology
Pathology
Nutrition
Anatomy
Dentistry

Once a student graduates, they would be more than ready to work at a veterinary clinic.

---

Visit Website

2

Blue Ridge Community College

Weyers Cave, VA

Blue Ridge Community College is the 14th largest public community college.

They offer on-campus and distance learning vet tech programs.

Both will equip you with a solid knowledge base of information, skills, and techniques.

What's more, your learnings will ensure you successfully pass the Veterinary Technician National Exam.

But their help doesn't just stop there.

You will also receive support for your lifelong commitment to learning in the vet tech field.

---

Visit Website

3

Cosumnes River College

Sacramento, CA

Cosumnes River College is 100% dedicated to preparing every individual for a successful future.

They promote learning and teaching excellence effectively through:

Student services
Instructional modes
Diverse educational opportunities

They offer two programs:

A.S. degree
Certificate program

You can only take the certificate program only when you have at least three years of extensive field experience.

Meanwhile, the A.S. degree would require you to take an entrance exam to qualify for the course.

However, both programs will allow you to work in groups to learn together as a team and multitask.

Students will participate in clinical classes for practical and hands-on experience.

In fact, graduates from CRC would impress veterinarians due to the extent of clinical experience they have.

---

Visit Website

4

Hillsborough Community College

Plant City, FL

Hillsborough Community College aims to empower every student, especially in attaining their goals.

HCC does this because they want to give all the support students need in their educational journey.

They have an A.S. Veterinary Technician which includes a hands-on learning experience for students.

Because of this, students gain great career opportunities in the following:

Private practices
Humane societies
Specialty veterinary medicine
Zoo/wildlife medicine
Agriculture
Biomedical research

---

Visit Website

5

Front Range Community College

Westminster, CO

Front Range Community College values its students, teachers, and community.

That's why they want students to have:

A superb school and educational experience
Embrace organizational excellence

All these while providing dynamic programs through community partnerships.

They offer an A.A.S. in Veterinary Technology.

Aside from it, they also offer a certificate program for those interested in the veterinary field.

---

Visit Website

6

Mesa Community College

Mesa, AZ

Mesa Community College's faculty teaches students to effectively engage in critical thinking.

In this school, you will gain a deeper understanding of the following:

Basic medical sciences
Animal care and management
Veterinary medical care
Client communications and service

They offer the following programs:

Certificate of Completion in Veterinary Assisting
A.A.S. in Veterinary Technology

Pursuing an associate's degree will enhance students' resumes greatly.

And so it could aid in opening a lot of meaningful career opportunities.

---

Visit Website

7

Lone Star College

The Woodlands, TX

Lone Star College is one of the fastest-growing colleges in the country.

The reason stems from them being globally connected while being locally focused.

To enrich lives, it offers comprehensive educational programs and opportunities.

One such program is their A.A.S. in Veterinary Technology.

Students will learn how to utilize their soft skills to benefit themselves once they've entered the workforce.

These skills are critical thinking, listening, and speaking.

Note, however, you have to be physically fit to enroll at LSC's vet tech program.

This is because being a vet tech is a physically demanding job.

And you have to have at least the stamina to restrain, lift, and assist in the care of animals.

---

Visit Website

8

Eastern Wyoming College

Torrington, WY

Eastern Wyoming College goes the extra mile to ensure every student excels.

They want to enrich the students, faculty, and community through the exchange of perspective, knowledge, and ideas.

This college offers students two programs:

Veterinary Aide certificate, which takes one year to complete
Associate of Applied Science degree, four to five semesters to complete

One huge benefit in enrolling here is that their very active veterinary technology club.

Through it, you get to be involved as much as you want in, to name a few:

Dog washes
Vaccination clinics
Wildlife center tours
Major veterinary conference

---

Visit Website

9

Jefferson College

Hillsboro, MO

Jefferson College opens the doors of opportunities to students.

Because of their first-class education, employers around the globe admire them and their graduates.

They offer an A.A.S. in Veterinary Technology.

This program offers a combination of coursework in the following:

Animal health theory
Animal science
General education
Hands-on practice

This is to prepare students to become registered vet techs with the adequate skills and knowledge to take on different tasks.

---

Visit Website

10

Hinds Community College

Raymond, MS

Hinds Community College is famous in Mississippi for its top-notch curriculum.

They provide a quality education that is both affordable and convenient.

What's more, they're well-known for making sure that every student stays on track.

They offer the A.A.S. in Veterinary Technology.

Their program will prepare you for careers in the following areas:

Small, large, and mixed animal practice
Research
Education
Animal rehabilitation centers
Animal rescue centers and zoological parks

Graduates of this program are eligible for licensure as a certified vet tech.

They can also take the Assistant Laboratory Animal Science certification exam.

---

Visit Website

11

Crowder College

Neosho, MO

Crowder College aims to build and serve a community of responsible individuals.

That's why their curriculums focus more on equipping every student with the skills and knowledge needed in the workforce.

They offer the A.A.S. in Veterinary Technology program.

And one of its aims is to use the students' veterinary medical knowledge and clinical skills for:

Planning and evaluating animal care
Support of the veterinarian in charge

Once graduated, students can engage in the veterinary field with confidence.

---

Visit Website

12

Middlesex Community College

Middletown, CT

Middlesex Community College provides affordable yet high-quality and flexible programs.

And this has made them the ideal choice for busy individuals.

They offer A.A.S. in Veterinary Technology, which is a two-year, full-time, cohort-based program.

Through their community partnerships, this program is strengthened.

For instance, Pieper Memorial Veterinary Hospital provides MCC with:

Clinical small animal
Radiology
Laboratory procedure rotations

Another is Yale University which provides their laboratory animal rotation.

Here, students will undergo supervised externships to gain experience at an offsite place.

For example:

Vet hospital
Private practice
Lab facility

---

Visit Website

13

Murray State College

Tishomingo, OK

Murray State College's goal is to give students opportunities for professional success and personal growth.

Through this, they are able to help enhance the community.

Their A.A.S. degree program has been regarded across the country as being one of the best.

What's more, this program is designed for students wanting to enter a specialized workforce as soon as possible.

That's why its coursework involves laboratory and clinical settings.

Often, these are performed in real-world clinical settings.

Also, instructors will integrate engaging learning materials when teaching.

This ensures students get a good education to thrive in their future careers.

It provides several areas of study, including:

Pharmacology
Clinical nutrition
Hospital management
Ultrasound
Radiology
Anesthesia
Surgical nursing
Animal medicine

---

Visit Website

14

Norwalk Community College

Norwalk, CT

Norwalk Community College believes that a hands-on approach is the best way to learn.

They offer an A.S. in Veterinary Technology.

When compared to others, the program provided by this college moves alongside technology.

This is because NCC knows that it is important to move along with the time.

This is the only way to ensure students will stand apart from other job seekers after graduation.

That's why the program's objective is to provide sufficient classroom, lab, and field experience to students.

Only in this way can they prepare students to be highly qualified for immediate employment.

Or if they want to, continue their studies as vet tech specialists.

---

Visit Website
Which School Is It Going to Be?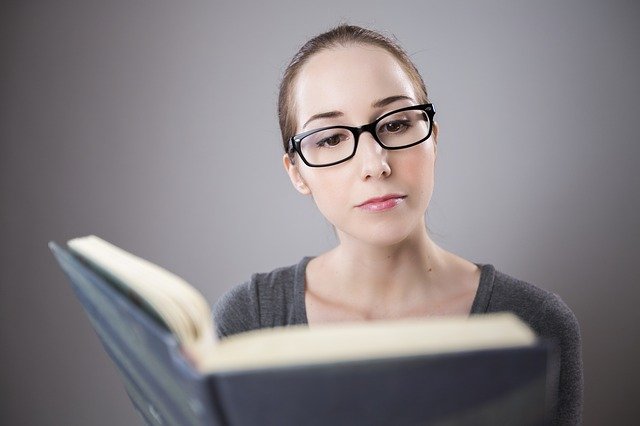 With 14 schools available to you, you can pick one that suits your skills and experience preferences. Being a
vet tech
isn't a walk in the park. But we know that with passion and the right determination, you'll be a certified vet tech soon. And the first step starts with picking the best school for you!