Featured Online Programs
Sponsored
When we think of veterinarians, we usually think of someone who helps treat ill animals.
However, there's not only one type of vet.
Even vets have their own specialization.
One of which is an exotic animal veterinarian.
There aren't that many exotic animal vets currently, but there's a growing interest in it.
Especially among young people.
What's more, people don't limit exotic animals to ferrets, rabbits, hamsters, and snakes.
They consider birds and non-traditional pets as "exotic animals."
So let's learn everything you need to know about the exotic animal vet.
Why the Sudden Interest in Exotic Animal Vets?
In previous years, exotic animals were limited to wildlife and zoos.
But things have changed recently.
More and more people adopt exotic animals as household pets.
And it doesn't matter whether they're mammals, amphibians, or reptiles.
With this, there's a growing demand for the care and treatment of exotic animals all over the country.
And as such, it results in exotic animal vets becoming a more popular career option.
What Is the Scope of Their Duties?
Each vet's core duty and passion is to help the animals in need.
The more animal species they can treat, the greater the satisfaction they get.
And being exotic animal vets, they have more chances to treat so many varieties of animals.
For instance, they can provide medical care to rodents, turtles, reptiles, and lizards.
In terms of duties, they perform many, including:
Performing surgeries
Issuing vaccinations
Providing emergency care when necessary
They are also equipped with advanced techniques to diagnose animals and treat ailments.
Some of the ailments they treat are:
Adrenal gland disease in ferrets
Bladder stones in lizards
Dental diseases in rabbits
Bone fractures in birds
And sometimes, to do so, they have to administer sedation.
It's a precautionary measure they do during medical treatment procedures.
Where Do They Work?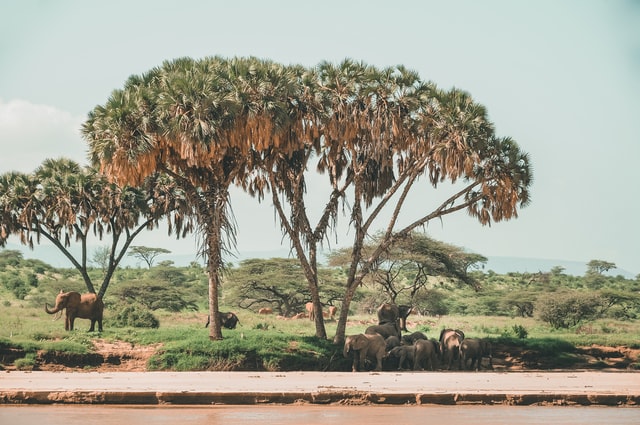 Exotic animal vets can be found working at exotic animal hospitals in cities.
However, not all exotic animals get treated there.
Venomous reptiles and primates could be turned away due to the danger they possess.
Another place they work at is the wildlife reserves and rescue facilities.
This place requires their services to treat wounded and ailing wild animals.
Zoos and marine sanctuaries are also popular choices to start their long-term careers.
How Much Is the Salary and How Is Its Job Outlook?
With such high demand for exotic animal vets, you'd be surprised to know how few they are in the industry.
Because of it, they receive quite a high salary.
According to ZipRecruiter, they receive an annual average salary of $64,135 as of January 2022.
They can earn as low as $16,500 and as high as $121,000 a year on average.
Furthermore, the more experienced you are, the higher the salary will be.
There are also other factors at play, such as:
The facility you're working at
The clients you receive
For example:
Working at a wildlife conservation center may have lower pay rates
Getting clients who are willing to pay more for the treatment of their exotic pets
Meanwhile, things are looking positively good for this career's growth.
As mentioned, there's a high demand for exotic animal vets.
As such, job prospects are opening up at an increasing rate.
So if you ever decide to pursue this career, employment will be the least of your worries.
What Are the Educational Requirements?
Education requirements to become an exotic animal vet are quite strict and demanding.
First, you need a bachelor's degree at an AVMA-accredited veterinary college.
To do that, you must apply for admission.
However, a simple application at a vet college is very competitive.
Those with prior vet experience, especially with exotic animals, will be prioritized.
One tip we'll share with you in choosing the school is to apply for ones that have teaching hospitals.
That's because these facilities help streamline the learning experience and process.
During the program, you'll be exposed to the ways of properly treating exotic animals.
The internship helps you gain real-life clinical experience.
And you'll carry this experience over once you've become a full-fledged professional.
Once you complete pre-vet and the curriculum proper, you'll be a Doctor of Veterinary Medicine.
Is There a Need to Get a Certification or License?
Yes, there is.
The licensing procedure isn't that different from other vet programs.
It will be under the jurisdiction of your veterinary state boards.
The AVMA also recognizes the certification by the American College of Zoological Medicine.
Passing it will make you become an ACZM Diplomate.
Takeaway
If you love to explore the animal kingdom, then maybe a career as an exotic animal vet is for you.
You'd get to meet and treat different animal species.
Moreover, you'll broaden your veterinary knowledge.
Currently, there are fewer exotic animal vets to cater to the increasing demand.
But hopefully, in the future, you'll be part of this community, helping exotic animals in any way you can.