Featured Online Programs
Sponsored
You want to educate yourself more.
So you spend hours searching the web for the most suitable program.
Fortunately, schools offer students the flexibility of online learning with hands-on training.
And on this page, we give you all the information you need about accredited online vet tech programs.
We hope you'll find this useful, saving you time and effort searching online.
Earning Your Vet Tech Degree Online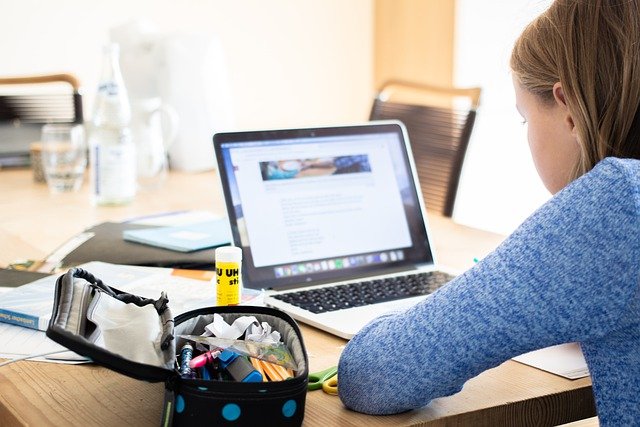 Many schools offer programs that will help set you off your vet tech journey with confidence.
Below are two of the best schools you may consider enrolling in.
We chose them because they provide the following services and benefits to students:
Academic excellence
Student support
Affordability
Online learning
They have a Veterinary Technology Distance Learning Program, allowing you to earn an A.A.S. degree.
Here you'll learn the needed fundamental knowledge and skills to be a professional vet tech.
What's more, you'll qualify for the Veterinary Technician National Examination (VTNE) in any state after graduation.
The program consists of:
Online coursework
Laboratory
Internship at an approved vet practice site
You can also opt to study part-time if you can't commit to the two-year full-time study.
This college also offers an A.A.S. in Veterinary Technology.
Throughout the program, you'll be prepared to perform key vet tech duties.
You will undergo:
General education courses
Major-specific vet classes
Laboratory work
Although it's online, you're still required to complete clinical practice on-site.
Usually, you'll intern under the guidance of a clinical professional.
Further, upon graduation, you'll be eligible for the Texas Veterinary Medical Association Exam.
Passing this exam will enable you to be a Registered Veterinary Technician.
Online Vet Tech Degree Options
Many people wonder how it's possible to finish the courses online when hands-on experience is necessary.
After all, one must know how to:
Perform basic lab tests
Administer medicines
Restrain animals safely
These and other skills certainly can't be learned online.
But you shouldn't worry about that.
All accredited online programs include in-person requirements.
Generally, distance learning falls into two categories.
Mostly Online
These are the programs that offer maximum flexibility
They're offered either in an accelerated format or part-time.
Here, education is given through:
Online textbooks
Multimedia presentations
Discussion boards
This allows you to team up with your fellow students and faculty digitally.
As for the clinical requirements, you'll have to complete them at a vet clinic off-campus.
Meanwhile, lab work inside the campus may be limited per semester.
Partially Online
These programs have the same distance learning offerings, but with one requirement.
You have to be on campus to finish the clinical requirements.
This actually makes them less flexible than the other category.
But there's one good thing about these programs.
You're not required to work or volunteer at a vet clinic to earn your degree.
That's because these are designed for individuals who can only be on campus for a few hours each week.
All other coursework can be completed online.
Flexibility on Your Hours
The difference between online and on-campus programs is the flexibility they offer.
Online programs offer more control over how and when students gain clinical experience.
For instance, you'll work at an approved vet clinic for a minimum number of hours on a schedule convenient for you.
Moreover, you won't have to sacrifice your full-time job in the process.
You can study at night or on weekends if you prefer.
Vet Tech Degree Programs
Now, how long does it take to be a vet tech?
Well, that depends on the program you're pursuing.
In vet tech schools, you can choose between two options:
Two-year associate degree
Four-year bachelor's degree
Associate Degree
An associate degree covers all the fundamentals needed to work in private practice.
Some of the things you'll learn are:
Animal care
Pharmacology
Surgical procedures
Dentistry
Note that you can only be admitted when you've completed some pre-requisite classes.
You may accomplish that by enrolling in a non-major program in your chosen school.
Once completed, you can then apply for that vet tech program.
You can consider an associate degree if you want to start a career quickly.
Bachelor's Degree
You can consider getting a bachelor's degree if you dream to become a vet or vet technologist.
To get admitted, you may have to earn an associate degree first.
With this four-year degree, you'll acquire an advanced education in animal care.
This means that you will:
Achieve skills required to work in private practices
Be equipped to work in research facilities
Upon graduation, you may work as a:
Veterinary clinic administrator
Pharmaceutical sales representative
Instructor
Online Classes and On-Site Clinical Practice
Individual classes vary, but they cover the same fundamental topics.
These equip you with knowledge and skills you can use in your clinical practice.
Some classes you have to take are:
Animal Anatomy
The class teaches you about the animal's body systems, such as:
Skeletal
Circulatory
Respiratory
Urinary
Here you'll be able to:
Identify tissues and organs
Understand the interrelationship between systems
Animal Diseases
You'll learn about diseases common in animals and their immune responses.
By the end of the course, you can:
Identify animal diseases
Know their proper treatments
Give preventive measures
Pharmacology and Toxicology
Veterinary care heavily relies on drugs to fight against illnesses and maintain the animals' good health.
That's why you must know its proper administration and its side effects.
You must be able to:
Recognize drug classifications
Calculate proper dosages
Understand the potential danger
Animal Behavior
In this career, you'll be working with all kinds of animals.
So you have to understand how they behave and the appropriate handling techniques.
In this way, you'll be able to identify their stress responses to certain situations.
Veterinary Office Procedures
Vet techs are often found in the examination room, but they also:
Take notes
Input patient records
Respond to client concerns
Maintain patient confidentiality
Comply with government requirements
Those are the classes you need to learn in your vet tech journey.
Now, it's time to put your knowledge into practice.
Here are three lab classes you may take:
Anatomy Lab
This goes hand-in-hand with your anatomy class.
This hands-on class may include dissection and necropsy procedures.
Emergency and First Aid
Here you'll learn how to respond to emergencies and administer appropriate first aid treatments.
It will cover lessons such as cardiac arrest, shock, poisonings, and trauma.
Clinical Procedures
You will be taught the basic lab techniques and diagnostic methods.
You may have to do this at an approved vet clinic.
Some of the lessons you'll learn are:
Hematology
Organ function tests
Post mortem examinations
How Much Does It Cost?
Many students' primary concern is the tuition for enrolling in these programs.
The great thing about online programs is that they are offered mostly by community colleges.
The table below shows the tuition and other fees of schools on average annually.
| | |
| --- | --- |
| Community college – Students inside the state | $3,660 |
| Community college – Students outside the state | $8,660 |
| Colleges and universities | $10,230–$35,830 |
This price range depends mainly on two things:
Status of your residency
If the school is private or public
These programs are indeed expensive.
But there are many options for financial aid available if you qualify for them.
Getting Your Professional Vet Tech Certification
Getting a degree is only the beginning.
After finishing school, you need to be licensed in your state to be able to work.
Almost all states use the VTNE as a licensing prerequisite.
VTNE's a computer-based exam and it takes approximately three hours to finish.
To apply, you must:
Submit a copy of the official transcript
Pay the fee, $325
Once you have your application accepted, then you can go to a local testing center and have your exam scheduled.
Your official VTNE score will be released at once at the exam's end.
You then need to send the VTNE report to the state veterinary licensing board.
Note that each state board has its criteria for licensing, but they do have common requirements.
For one, licensing is only available to accredited vet tech program graduates and VTNE passers.
Many states also conduct their own licensing exam.
If you're interested to apply for the state exam, at a minimum you're supposed to:
Pay additional fee
Submit a recommendation letter
Go through a background check
Meet other state licensing criteria
We suggest you check with your state's board for specific requirements.
What Can I Do with a Vet Tech Degree?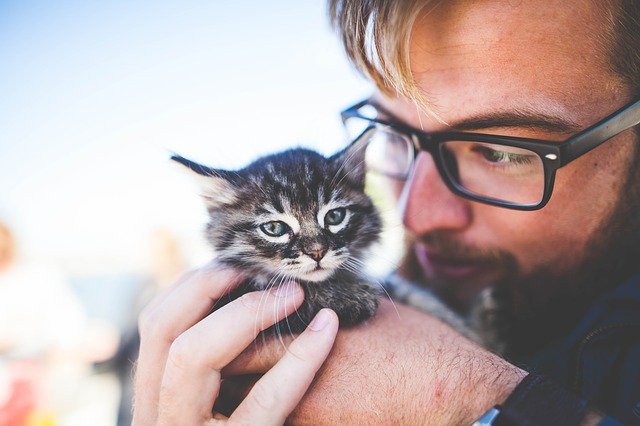 You could not find a better period to start your education towards becoming a vet tech.
According to the Bureau of Labor Statistics, job prospects look bright for this career.
It's expected to grow 15%, with 131,500 jobs by the end of 2030.
The reason lies in the increasing demand of pet owners for animal healthcare.
You can consider working at these establishments in the future:
Private clinics
Animal hospitals
Laboratories
Colleges
Humane societies
How Much Do Vet Techs Earn?
Per the BLS, a vet tech can earn an average annual pay of $36,260.
The lowest you can possibly earn is $25,520, and the highest is $52,410.
You can earn more than this, but it'll depend on several factors.
Skills and experience
Place you work
Education
For instance:
Individuals with more experience or who work night shifts get paid more.
Those who work in research facilities may earn more than those in private practices.
What Career Paths are Available for Vet Techs?
With the skills and knowledge you possess, you can choose to work in any of these specialized fields.
Critical Care
You'll assist in the treatment of seriously ill or injured animals.
Dentistry
You'll assist with their oral care.
Anesthesia
You'll care for animals prior to, during, and after they receive the anesthesia.
Zoological
You can take positions at wildlife parks and zoos, caring for exotic animals.
Vet Tech Student Resources
There's too much information online that you get confused about which one to follow.
We hope that these resources will help you in your search for information about this career.