Establishing a career in veterinary assisting can take as little as a few months to a few years.
Your timeline can vary depending on several factors.
Usually, there are three primary stages to go through — high school education, certification, and internship.
Once you have accomplished all of these, you can move on to the next step which is job hunting.
Nowadays, veterinary assistants are in demand and receive good pay.
In Colorado Springs, CO, for example, you can make around $26,500 to $40,000 annually.
With more years of experience, additional skills, and credentials, you can earn even higher and take home more than $45,000.
To get started with your pursuit of a career in veterinary assisting, check out the veterinary assistant schools in Colorado Springs, OH that we have below.
Sponsored Listings
Pima Medical Institute – Colorado Springs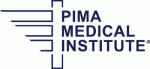 About the School
Pima Medical Institute is a private medical career college that offers programs that educate students to become ready for careers in the healthcare industry.
Established in 1972, their curriculums specialize in the dental, medical, and veterinary fields.
Their healthcare-focused education includes a wide range of associate, bachelor's, master's, and certificate programs, from physical therapy and nursing to radiography and veterinary sciences.
Through their on-campus, hybrid, and 100% online learning options, they aim to be a leader in delivering the best value in medical career education to improve people's quality of life.
Accredited by the Bureau of Health Education Schools, they have multiple locations throughout the country.
Their campuses are found in:
Arizona – East Valley, Mesa, Phoenix, Tucson
Colorado – Aurora, Colorado Springs, Denver
California – Chula Vista, San Marcos
Montana – Dillon
Nevada – Las Vegas
New Mexico – Albuquerque
Texas – El Paso, Houston, San Antonio
Washington – Renton, Seattle
Courses Offered
The Veterinary Assistant Program is a 9-month certificate program that teaches and trains students to work as capable entry-level veterinary assistants.
It covers a wide array of animal care knowledge and skills, such as:
Recognizing animal behavior norms
Providing preventative healthcare
Assisting with animal nursing
Collecting and preparing laboratory samples
Understanding pharmacology basics
Administering medications
Providing pre-and post-operative care
Interacting and communicating with clients
Taught by experienced instructors, it uses a hands-on approach to ensure that graduates are 100% prepared and confident when they start looking for jobs and begin their veterinary assisting careers.
Visit School Website

Address: 5725 Mark Dabling Blvd, Colorado Springs, CO 80919, United States
Pikes Peak State College
About the School
Pikes Peak State College is a public community college and the largest higher education institution that serves the Pikes Peak region.
Offering over 150 programs, they provide high-quality educational opportunities for their students and community.
They have occupational programs, two-year transfer educational programs, and career and technical education programs.
Whether certificates, associate degrees, or bachelor's degrees, their goal is to teach and learn for development and success.
They have three main campuses — Centennial, Rampart Range, and Downtown — and a couple of small learning centers.
They have been accredited by the Higher Learning Commission since 1975.
Courses Offered
The Veterinary Assistant Certificate Program prepares those who are interested in starting their careers in the veterinary assisting field by teaching them the skills necessary to do day-to-day duties.
It introduces the students to the typical responsibilities of a veterinary assistant and trains them on how to perform these properly.
From comforting and restraining animals during exams and procedures to cleaning and maintaining kennels and exam rooms, it covers a variety of tasks that veterinary assistants do.
It can be completed in three semesters.
The topics featured are:
Semester 1
Veterinary Medical Terminology
Veterinary Assistant Restraint and Handling
Applied Companion Animal Behavior
Office Procedures and Relations
Semester 2
Assistant Large Animal Nursing
Vet Assistant Lab and Clinical Procedures
Veterinary Assistant Surgery and Nursing Care
Semester 3
The entire program requires 17 credit hours.
Visit School Website

Address: 5675 S. Academy Blvd., Colorado Springs, CO 80906
University of Colorado – Colorado Springs
About the School
The University of Colorado – Colorado Springs (UCCS) is a member of the University of Colorado System.
It started as a small commuter satellite school and is now one of the state's fastest-growing universities.
They are home to 11,300+ students, who are enrolled in their array of undergraduate, graduate, and non-degree-seeking programs.
They have 800+ faculty members and 800+ staff, who are experts in their fields and work tirelessly to keep the different university departments and services going.
They are committed to excellence and innovation so that they can meet the needs of their students and find exceptional opportunities for them.
Offering courses in liberal arts and sciences, health sciences, engineering, business, and more, they strive to be a comprehensive baccalaureate and specialized graduate research university with selective admission standards.
Founded in 1965, they are accredited by the Higher Learning Commission.
Courses Offered
The Veterinary Assistant Program is available online through the online learning platform ed2go.
It teaches the knowledge and skills essential to becoming a veterinary assistant.
Taught by an instructor who is a practicing veterinarian, its syllabus is made up of four courses.
I. Become a Veterinarian
History of Veterinary Practice
Pet First Aid
Pet Nutrition
Pet Prescriptions
Euthanasia
Parasites
Medical Records
Workplace Safety
II. Become a Veterinary Assistant II: Canine Reproduction
Natural Breeding and Artificial Insemination
Male and Female Reproductive Anatomy and Disorder
Male and Female Infertility
Normal and Assisted Whelping
Pregnancy
Postpartum Disease
Neonatal Care
III. Become a Veterinary Assistant III: Practical Skills
Basic Restraint Techniques
Blood Tests
Urine Tests
Hygiene
Surgeries
Exam Room Skills
Radiology
IV. Veterinary Medical Terminology
Musculoskeletal System
Urinary and Cardiovascular Systems
Respiratory System
Nervous System and Seeing and Hearing
Hematologic/Lymphatic/Immunologic/Oncological Terminology
Physical Exams
The entire program requires 96 hours and costs $485.
Visit School Website

Address: 1420 Austin Bluffs Pkwy, Colorado Springs, CO USA 80918
---
Veterinary Assistant Schools by City in Colorado
See all Schools in Colorado >