Veterinary technicians, or vet techs, take on various specialized tasks related to animal health.
Every day, they work closely with domestic and exotic animal species, making sure that their medical needs are met.
Some of their typical duties include collecting samples, administering medications, performing laboratory procedures, and assisting with surgeries under the supervision of licensed veterinarians.
Whether in animal hospitals, private vet clinics, research labs, or zoos, they are key members of veterinary healthcare teams.
In Chicago, IL, vet techs earn an average base salary of $22.50 per hour.
Those who are more experienced take home even more, starting from $28 per hour.
If this is a career pathway that you think is for you, you should enroll in a vet tech program first.
Take a look at the vet tech schools in Chicago, IL listed below to see your options.
Featured Online Programs
Sponsored
Vet Tech Institute at Fox College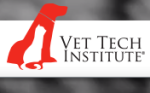 About the School
Vet Tech Institute at Fox College in Tinley Park is one of the four Vet Tech Institute campuses in the country.
They take pride in their dedicated faculty and staff who have diverse backgrounds and years and years of experience in veterinary medicine.
They want to promote "learning by doing" so they provide many opportunities for hands-on opportunities.
Their classrooms, clinical laboratories, surgical suites, radiography suites, and kennels create an environment that prepares students for the responsibilities of veterinary technicians.
Accredited by the American Veterinary Medical Association (AVMA) Committee on Veterinary Technician Education and Activities (CVTEA), they are committed to delivering the highest standard for veterinary medical education.
Their 3 other campuses are located in Houston, Pittsburgh, and Indianapolis.
Courses Offered
The Veterinary Technology Program is an 18-month program that teaches the core skills needed to enter the veterinary care field.
Its curriculum focuses on building knowledge and skills to start a career as a veterinary technician through instruction and training methods that comply with the standards of the AVMA-CVTEA.
Examples of courses featured are:
Veterinary Clinical Pathology
Animal Behavior
Animal Husbandry
Pharmacology
Veterinary Nursing
Veterinary Medical Terminology
Veterinary Anatomy and Physiology
Veterinary Nutrition
Surgical Nursing
Anesthesia
Radiology
Upon completion, graduates will be eligible to take the Veterinary Technician National Exam and can work for veterinary hospitals, clinics, research facilities, and more.
Visit School Website

Address: 18020 Oak Park Ave, Tinley Park, IL 60477, United States
Joliet Junior College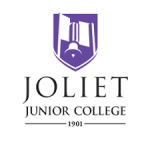 About the School
Joliet Junior College is recognized as the first community college in the U.S.
Founded in 1901, they are located in the south Chicago suburbs and made up of six campuses and education centers.
Every year, they serve approximately 27,000 students, providing them with affordable, quality education and student learning.
They offer 180+ degree and certificate programs in the following academic pathways:
Agricultural Sciences and Veterinary Technology
Architecture, Manufacturing, and Automotive
Business, Finance, and Information Technology
Culinary, Hospitality, and Tourism
Health, Public Safety, and Human Services
Liberal and Fine Arts
Social and Behavioral Sciences
Science, Technology, Engineering, and Math (STEM)
Workforce and Training
They are committed to providing many options that will help their students achieve their educational goals and succeed in life.
Courses Offered
The Veterinary Technology Program is for individuals who want to work in the veterinary healthcare field as a vet tech.
There are two program options available: Certified Veterinary Technician and Veterinary Technician Assistant.
Certified Veterinary Technician (Veterinary Medical Technology, A.A.S.)
This is for students who want to become certified veterinary technicians.
It offers full-time and part-time options and day and evening sessions.
It has to be completed within four years of the date of entry into the program.
Major Core Courses covered include Small and Large Animal Nursing, Diagnostic Imaging, Applied Pharmacology, Anesthesia and Surgical Assisting, Animal Anatomy, Zoological Medicine, and Physiology and Disease.
Veterinary Technician Assistant (Veterinary Technician Assistant, Certificate of Completion)
To enroll, students need to have completed at least 8 grade levels of schooling, be at least 16 years old, be in good health — physically, mentally, and emotionally, and speak and understand English.
It requires 250 hours, including a 100-hour clinical externship.
Major Core Courses covered are Veterinary Medical Terminology, Animal Care and Management, Veterinary Nursing and Surgical Assisting, and Practicum.
Both programs open numerous career opportunities, including:
Veterinary hospitals and private practices
Humane societies and animal control facilities
Wildlife rehabilitation and zoological institutions
Medical research and biomedical facilities
Veterinary supply and pet food manufacturers
Visit School Website

Address: 1215 Houbolt Road, Joliet IL, 60431
Parkland College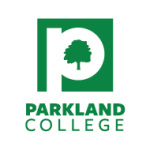 About the School
Parkland College is a public community college in the Illinois Community College System.
Located in Champaign, they were established in 1966 and serve Community College District 505.
Every year, they enroll approximately 9,000 students in their 130+ degree and certificate programs in the following areas of study:
Business and Computer Science
Health and Human Services
Humanities and Social Sciences
Science, Engineering, and Mathematics
Technology and Agriculture
Visual and Performing Arts
They are committed to engaging the community in learning and serving students by providing high-quality and responsive educational programs and supportive services.
They are accredited by the Higher Learning Commission.
Courses Offered
The Veterinary Technology Program trains students to become Certified Veterinary Technicians.
It teaches how to perform all aspects of veterinary medicine except diagnosing, prescribing, and surgery, and how to become an integral part of the veterinary health delivery team.
Through a training agreement with the College of Veterinary Medicine at the University of Illinois at Urbana-Champaign, it provides opportunities to rotate through the various service areas at the university's Veterinary Teaching Hospital to expose students to the state-of-the-art methods and techniques in use.
Fully accredited by the American Veterinary Medical Association's Committee on Veterinary Technician Education and Activities, the curriculum features the following course sequence:
1st Semester Fall
Small Animal Nursing I
Introduction to Veterinary Technology
Clinical Pathology I
Large Animal Nursing
Pharmacology I
2nd Semester Spring
Small Animal Nursing II
Diagnostic Imaging
Clinical Pathology II
Surgical Technology I
Veterinary Anatomy and Physiology
Summer
Veterinary Clinical Practicum
3rd Semester Fall
Clinical Rotations I
Surgical Technology II
Laboratory Animals
4th Semester Spring
Clinical Rotations II
Animal Management
Pharmacology II
Transitioning to Practice
It also includes some General Education Courses, such as Composition, Basic Anatomy and Physiology, and Microbiology.
The full program requires 62 total semester credit hours.
Visit School Website

Address: 2400 West Bradley Avenue, Champaign, IL 61821
Rockford Career College
About the School
Rockford Career College is a higher education institution that provides instruction and training to help people advance in their chosen fields.
Founded 150 years ago, they continue to foster a friendly, small-class environment where students from Rockford and the surroundings can gather and learn.
They have 20+ program offerings and are in the following career fields: Animal Sciences, Business and Legal, Healthcare, Nursing, Cannabis, and Skilled Trades.
Through one-on-one sessions with highly qualified and dedicated instructors, they deliver many hands-on opportunities and real-world experiences that help prepare students for the workforce.
They are accredited by the Accrediting Commission of Career Schools and Colleges.
Courses Offered
The Veterinary Technician Associate's Degree Program teaches students the skills and procedures involved in ensuring the health and well-being of veterinary patients.
It primarily prepares for employment in a small animal clinic setting and introduces large animal and research information.
It covers the many typical duties of a vet tech, under the supervision of a veterinarian, such as:
Performing patient exams and collecting data on vital signs
Calculating, preparing, and administering medications
Preparing pharmaceuticals as prescribed by a veterinarian
Preparing anesthetic delivery systems, inducing anesthesia, monitoring patients under anesthesia, managing complications, and recovering anesthesia
Performing dental prophylactic procedures on cats and dogs
Collecting and processing samples for blood chemistries, differentials, EKGs, and other diagnostic tests
Recognizing and assessing behavioral signs of animals
Educating clients on pet health, nutrition, treatment, prevention, and euthanasia
Performing nursing care for small, large, and exotic species
The main subjects covered include:
Anesthesia
Principles and techniques of administering anesthesia to animals
Ways to ensure safety and comfort during surgical procedures
Emergency Medicine/Critical Care
Expertise in handling emergencies
Providing critical care to animals in need of immediate medical attention
Pharmacy and Pharmacology
Fundamentals of Veterinary Pharmacy
Appropriate usage for different animal species
Pain Management/Analgesia
Techniques and protocols for effective pain management in animals
Dentistry
Importance of dental health in animals
Skills in dental procedures, such as extractions, cleaning, and oral exams
Laboratory Procedures
Proficiency in performing lab tests and procedures
Assisting in the diagnoses and monitoring of the health of animals
Diagnostic Imaging
Diagnostic imaging techniques, such as ultrasound and X-rays
Veterinary Medical Nursing
Nursing skills and techniques for providing comprehensive care to animals under the supervision of a veterinarian
With classes offered on-campus and online, the full program requires 114.5 credits and takes 24 months to complete.
Career options for graduates include veterinary hospitals, animal hospitals and shelters, and on-site veterinary services.
Visit School Website

Address: 1130 S Alpine Rd #100, Rockford, IL 61108
---
Veterinary Technician Schools by City in Illinois
See all Schools in Illinois >