Featured Online Programs
Sponsored
Nowadays, more and more people have pet dogs.
They treat them as family and are given a place in their home.
But their pets tend to misbehave at times.
More so when the owner spoils their pet rotten and is hesitant to discipline them.
That is the moment when a dog trainer comes in.
And because of the increasing demand, a career in dog training will be beneficial to you.
Duties and Responsibilities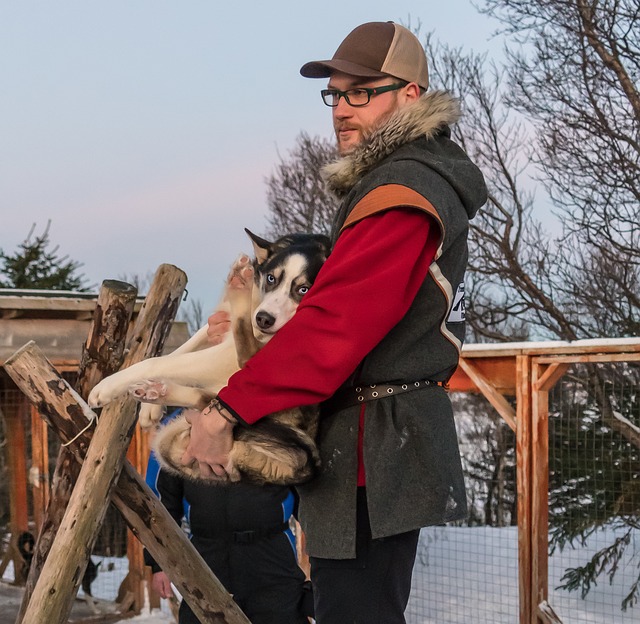 A dog trainer must be knowledgeable of animal behavior.
Most of all, they must love dogs, which is the greatest qualification in this career.
By being armed with these can they effectively teach the dogs.
Each trainer specializes in any of the following areas:
Obedience
Aggression management
Behavioral modification
Puppy training
Service dog training
Trick training
However, at minimum, they are generally required to do:
Operant conditioning
Hand signals
Clicker training
Reward systems
Voice commands
Positive reinforcement
They also take a closer look at the following:
Monitor the dog's progress
Advise owners on how to reinforce these methods
Provide additional exercises for the owners
Education, Training, and Certification
To scale in this career, education, training, and certification are needed.
As of now, aspiring dog trainers don't need to have formal training or a license to start working.
But we recommend that you pursue education to know exactly what their job involves.
Education may be attained through apprenticeships under experienced trainers.
Or you can enroll in training schools that offer comprehensive training and certifications.
Pro Tip: Prior working experience will help you understand the coursework better.
Afterward, you can get a certification from Certification Council for Professional Dog Trainers.
You can either become a:
Certified Professional Dog Trainer-Knowledge Assessed (CPDT-KA)
Certified Professional Dog Trainer-Knowledge and Skills Assessed (CPDT-KSA)
You can check CCPDT's website for the requirements.
One perk in passing CCPDT's certification is you can be recognized as a "Professional Member" by the Association of Pet Dog Trainers.
Being part of this association will enable you to connect with other trainers and share ideas with them.
Skills and Competencies
To be successful in this career, you must possess the following qualifications.
Love and Passion
This is the number one and most important trait.
If you don't possess any love and passion for dogs, then this is not the right path for you.
Patience
Dogs have different behavioral traits, so lots of patience is needed.
No matter what, never get frustrated.
Confidence
Dogs respond positively to confident people.
This sends a message that you know what you're doing and will do the job well.
As a result, you'll get liked by their owners who'll most likely refer you to others.
Do not pay much attention to being clean
Working with dogs will be messy.
So expect your clothes to get dirty as you roll on the ground and deal with dirty paws.
Communication skills
Honing this skill is necessary to communicate well with the dogs and their owners.
Expected Salary
In any job that we perform, salary plays a very important role.
A dog trainer's salary mainly depends on their:
Level of experience
Area of expertise
Education
Certification
The table below will show you the salary range a dog trainer can receive per the May 2020 data from the U.S. Bureau of Labor Statistics (BLS).
| | | |
| --- | --- | --- |
| Lowest | Median | Highest |
| $21,550 | $31,520 | $62,040 |
If you want to receive more income, you can try and get involved in these two industries:
Arts, entertainment, and recreation
Retail trade
You may also look for work in these states:
| | |
| --- | --- |
| State | Annual Mean Wage |
| New York | $59,970 |
| Kentucky | $51,930 |
| California | $45,590 |
| Washington | $43,790 |
| Maine | $41,290 |
Job Outlook
Sixty-eight percent of American families owned a pet per the National Pet Owners Survey report.
What is even better is that this number will keep rising.
What is even better, this number keeps rising, resulting in job growth for dog trainers
The table below shows the latest employment level data from BLS.
| | |
| --- | --- |
| Employment 2020 | 60,200 |
| Projected employment 2030 | 77,400 |
| Percentage of change | 28% |
Most dog trainers are self-employed.
But several trainers also chose to work under an employer at many places like:
Animal shelters
Veterinary clinics
Boarding kennels
Your chances of getting hired may increase if you choose to work in these states.
| | |
| --- | --- |
| State | Employment |
| California | 1,860 |
| Florida | 1,350 |
| Texas | 950 |
| Illinois | 910 |
| New York | 770 |
Note: Estimates don't include self-employed workers.
Final Thoughts
If you love dogs and helping fellow dog owners, being a dog trainer can be a rewarding career for you.
Most especially if you choose to specialize in working with specific breeds or areas of dog training.
Not only does it widen your skillset, but it also increases your job prospects and income.
Also, always remember that being sensitive and patient will ensure a successful training session.