Featured Online Programs
Sponsored
The demand for cat trainers is on the up climb.
This stems from the fact that many pet owners are increasingly requesting this service.
A professional cat trainer's role is basically to tend to cat behavior problems.
These include the avoidance of litter boxes, aggression, and scratching.
In fact, the entire profession is receiving more acceptance within the mainstream pet community.
As a result, it is deepening the quality of life of both cats and their owners.
Read on to learn more about this wonderful career.
Reason to Enter a Career in Cat Training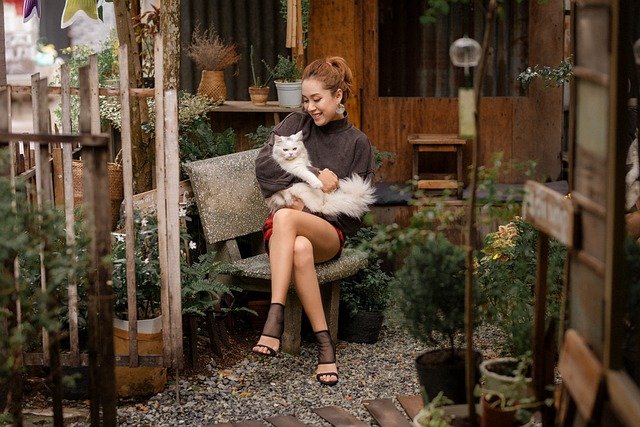 Cats are very trainable.
This is especially the case if the training started much earlier.
Professional cat trainers are able to influence the minds of cats significantly.
Even though its demand is minimal compared to that of dog training, it does have certain unique advantages.
For instance, this limited demand means added opportunities and reduced competition.
Today, an increasing number of cat owners are developing deeper interests in their cats' lives.
This again is steadily feeding the demand for cat trainers.
Moreover, this career has the ability to significantly change lives for the better.
As cat lovers themselves, they can help deepen the trust and love between pets and owners.
It also started to change the field of animal care as a whole.
Cat Trainer Education
At the moment, cat trainer programs are scarce in the U.S.
This stems from the limited number of specialized certifications in the said field.
Nevertheless, a certification as a cat trainer or behaviorist has the potential to open doors due to the less crowded job market.
Currently, there are a limited number of certification programs available.
In these programs, you'll learn a few things like:
Feline health
Modification of cat behaviors
Feline theory
Safety practices
Cat behavior management
To obtain certification, you need to study for around six months to one year after high school.
Alternatively, you can also learn online, which requires a shorter time to complete.
Aside from these, there are also individual workshops and pet societies you can enroll in.
On the whole, it's necessary to note that cats get motivated differently from dogs.
That's why this calls for an in-depth understanding of how their minds operate.
You'll mainly study the natural instincts of a cat deeply to be able to grasp this.
As such, most end up pursuing educational careers like a degree in animal behavior.
Most individuals who pursue further studies prefer settling for a career in research.
Overall, getting an appropriate cat trainer educational program can be a major boost toward success.
It also boosts the demand for the said cat trainer significantly.
So in the end, it pays to invest in your education and experience for this career.
Popular Programs
Cat Trainer Certification
A trainer is highly advised to accumulate as many certifications as possible.
The more certifications you accumulate, the more credible and knowledgeable you become.
This comes in handy when looking for employment or opening up a personal business.
Fortunately, most schools and workshops award certification after you complete your program.
Another good news is that the U.S. has yet to stipulate licensing standards for cat trainers.
So this makes entry and exit in the profession all the more simple.
Cat Trainer Job Duties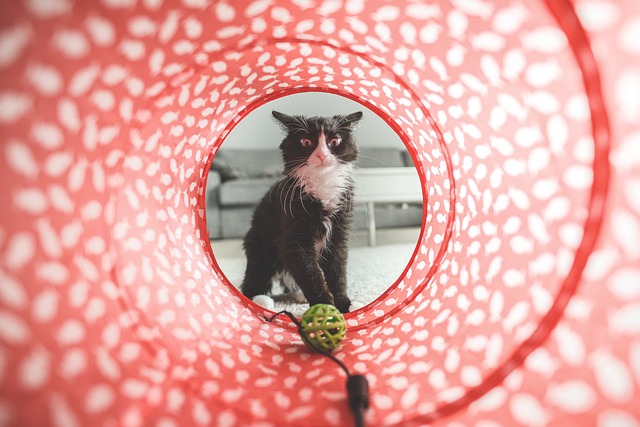 Cats generally detest aggressive behaviors.
So a cat trainer's primary job is to help modify cat behavior.
Professional cat trainers play a great role in appeasing the problem.
They also train the cats to use the litter boxes and lessen their scratching.
They also help treat the various phobias that cats may endure as well as their sexual behaviors.
It's also important for trainers to ask for the owners' input during training.
In this way, owners will have an active role in the entire process.
Take for instance, when trainers place preventive measures to detect and deter future problems.
By cooperating together, owners will know then and there the best ways to manage their cats.
Cat Trainer Pay and Job Prospects
Given its nature, the salaries of cat trainers are wide and varied.
Some may charge hourly fees, while others may require standard end-of-month pays.
Other times, the demographics play a critical role in determining the salary.
Some affluent neighborhoods can pay more than $100 per hour.
On the other hand, training conducted in pet stores typically charges less.
Another key determinant is marketing.
Those who market themselves aggressively stand to make a lot of money.
With less competition, it's no wonder they can charge higher pay.
All factors considered, the private sector remains the widest avenue for the practice of this profession.
Trainers who opt to go for it have, by far, the best chance of earning the most.
This is why it is necessary to enhance one's skills to the maximum possible extent.
After all, the number of cat trainers could skyrocket soon.
Especially when you consider how more and more cat owners are spending much of their money on veterinary care.
This means more money is increasingly becoming available to the new entrants into the field.
Final Words
A career as a cat trainer can be cool!
It can be rewarding and fun for cat lovers.
Just remember to always invest in your education, skills, and experience so you can succeed.