Featured Online Programs
Sponsored
Many people who have recently adopted a puppy want to make sure it will be trained to behave properly.
Most of the time, owners will want to train the pup themselves.
But the majority have no idea nor have the time to do it.
That's why most of them decide to take them to a dog trainer.
On this page, we compiled a list of the best dog training courses available online, both free and paid.
In this way, you will learn how to successfully train your dog by yourself.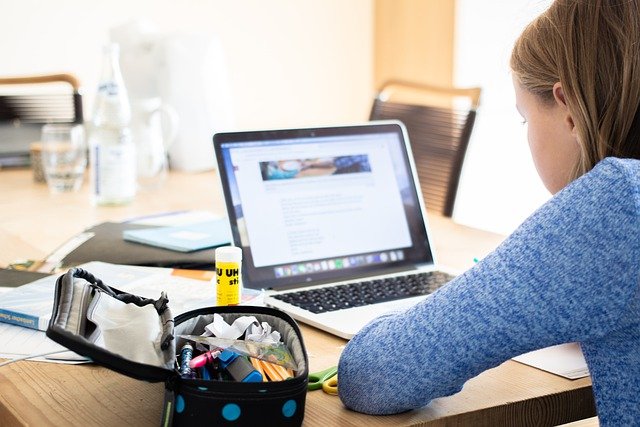 Duration: 1-2 weeks
Rating: 4.5/5 stars
Dr. Ian Dunbar believes that pets are like humans.
That's why they deserve love from us.
He created this course to focus solely on how to operate a successful dog-friendly business.
Here, you'll learn how to:
Run and manage a business in dog training
Solve problems through the behavior problem-solving matrix
So after taking this class, you'll be able to teach other people how to train dogs, not just their own pets.
Also, you'll know help motivate people to train their pets through quantification and games.
The whole course consists of notes, lectures, e-books, and more.
Duration: Self-paced
Rating: 4.5/5 stars
Karen Pryor Academy courses are designed for individuals who want to:
Learn how to train dogs to behave well for their own purpose
Become certified animal trainers
Their program covers both introductory and advanced courses.
These are taught by professionals with rich experience in handling different dog breeds.
Here, you'll learn the techniques of professional trainers like:
Making your dog obey commands
Keeping them away from fights
Teaching others about dog training
You'll get access to video lectures, video training, notes, and fun exercises.
You can also interact directly with the instructors even when you already finished the course.
Duration: Self-paced
Rating: 4.7/5 stars
This is for you if you:
Struggle with dealing with aggressive dog behavior
Want to learn how to train aggressive dogs
Like to read their body language better
Ted Efthymiadis offers a basic, easy approach to training.
Some of the things you'll learn are:
Fear-based reactivity and aggression to dogs and people
Off-leash training using a positive prompt system through food and e-collar
On and off-leash socialization
After finishing this course, you'll be able to handle your dog's aggression well, earning their trust in the process.
Duration: Self-paced
Rating: 4.5/5 stars
When talking about top dog training courses, Penn Foster Online Dog Training isn't far from the best.
Their program is for dog lovers and those who aspire to become professional dog trainers.
Here, you'll learn the following under the guidance of expert instructors:
Dog training basics
Dog anatomy, ethnology, and history
Tricks to make your dog smarter
Strategies to prevent and treat behavior problems
What's great about it is that it's self-paced and that you'll receive a certificate upon completion.
Duration: Self-paced
Rating: 4.6/5 stars
Sharon Bolt shows you a way to get the life you want living with dogs while making a career out of it.
Here you'll understand that communicating and understanding dogs isn't rocket science.
You need to make it simple, concise, and clear for them.
Only by communicating the right information will you be able to change their behavior.
This is the first step toward realizing your dog training career.
You'll gain the confidence to become a professional trainer because of the simple and highly effective methods you learned here.
What's more, you'll know the ins and outs of dealing with clients and running your own dog training business.
Duration: 4 months
Rating: 4.6/5 stars
Ashworth College is another excellent institution offering a dog training program.
If you decide to enroll here, you'll get to familiarize many dog training equipment and methods.
Their training program teaches you:
The best possible approaches for specific temperaments and breeds
The crucial milestones in their development
It also focuses in-depth on:
Canine behavior
Differences between breeds
Handling obedience problems
What's great about this course is that it's interactive consisting of:
Video tutorials
Notes and training material
Fun exercises
You'll also get access to an online tool kit to help you with your job prospects in the future.
They also have a mobile app called Avail Binder.
This allows you to get access to support, lessons, and more instantly.
Upon completion, you're able to pursue a rewarding career in the dog training industry.
Duration: Self-paced
Rating: 4.6/5 stars
New dog owners can benefit from this course by Dom Hodgson.
Here you'll learn how playtime can give you better control, more fun, and less stress with your dog.
It's a short, one-hour course with actionable tips that you can start implementing right away.
As a result, you get to deepen your pet-owner relationship, making them want to be with you instead of chasing squirrels in the backyard.
What's more, all techniques shared here are based on modern, positive training methods practiced by leading dog trainers.
Are You Ready to Learn Online?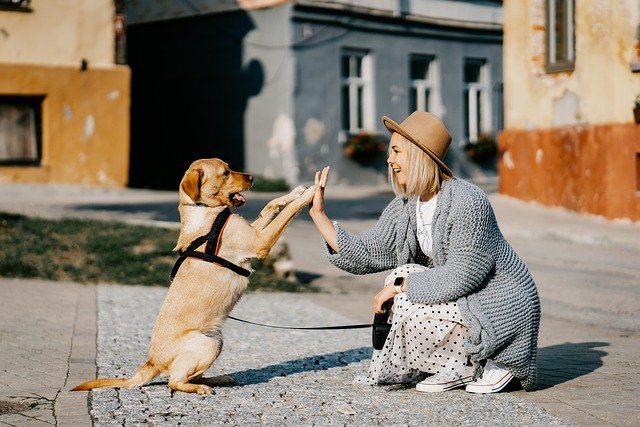 We have offered you some of the best dog training courses available online.
Among these, one course will surely fit your learning needs.
Now, it's up to you to determine which one to enroll in.
And we wish you luck in your dog training journey!