There are many career options available for people with a high school diploma or GED.
One path to consider is a veterinary assistant position.
Especially if they are animal lovers, it is a field that allows them to transform their passion into a rewarding job.
It gives them the chance to be around dogs, cats, and other pets every day.
It also teaches them knowledge and skills essential in examining and treating animals.
In Chicago, IL, veterinary assistants earn an average base salary of $43,717.
That number is 11% above the national average.
If you think that this is a career that you want to pursue, start your veterinary assistant journey by enrolling at any of the veterinary assistant schools in Chicago, IL listed below.
Sponsored Listings
Chicago State University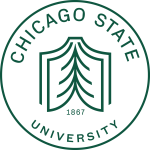 About the School
Chicago State University is a public university that aims to foster the intellectual development and success of its students and communities by providing access to quality higher education.
Founded in 1867 as the Cook County Normal School, they welcome students of diverse backgrounds and educational needs and give them a rigorous, positive, and transformative educational experience.
With the help of their dedicated faculty and staff, they strive to be an innovator in teaching and research, a leader in social and environmental justice, and a pioneer in ethical leadership and entrepreneurship.
Accredited by the Higher Learning Commission, they offer a wide range of programs, such as Arts and Sciences, Business, and Education, as well as Continuing Education, Graduate School, Honors College, and Online Instruction.
Courses Offered
The Veterinary Assistant Series Program is a fully online and instructor-led program that provides information necessary to pursue a career as a veterinary assistant.
It is taught by a college instructor who is also a practicing veterinarian.
It tackles the ins and outs of the world of veterinary medicine.
Through the use of various instructional materials, such as demonstration videos and state-of-the-art interactive graphics, it educates students on common veterinary procedures, animal anatomy, responsible breeding practices, administrative tasks, and many other topics.
Its syllabus consists of the following courses:
Become a Veterinary Assistant
Become a Veterinary Assistant II: Canine Reproduction
Become a Veterinary Assistant III: Practical Skills
Veterinary Medical Terminology
It requires a total of 96 course hours and costs $485.
Visit School Website

Address: 9501 S King Dr, Chicago, IL 60628, United States
Northeastern Illinois University – El Centro Campus
About the School
Northeastern Illinois University is a public university with 156 years of tradition of educational innovation.
Established in 1867 as Cook County Normal School, they are dedicated to providing high-quality instruction and training to their diverse student body and community.
With more than 7,000 students of various races, ethnicities, and backgrounds, they have been regarded as the Midwest's most diverse public comprehensive university.
They have also been designated as a Hispanic-serving institution by the United States Department of Education.
Their mission is to promote an exceptional environment for learning, teaching, and scholarship to prepare their diverse student population for leadership and service in the region and in the multicultural world.
They have multiple locations throughout Chicago.
Courses Offered
The Veterinary Assistant Certificate Program is designed to get students ready for Veterinary Assistant positions in private or public health facilities.
Its curriculum aligns with the high standards of the National Association of Veterinary Technicians in America (NAVTA) and emphasizes topics essential in the field of veterinary assisting.
It features the following areas of study:
Animal Behavior and Handling
Basic Animal Care Assisting
Medical Terminology
Pharmacology
Diagnostic Imaging
Dental Assisting
Surgical Assisting
Critical Care Assisting and Triage
Exotic and Large Animal Husbandry
Pet Loss and Grief
Office Practices and Medical Records
Upon successful completion, students can pursue careers not only in veterinary assisting but also in other animal care-related areas, such as behavioral training, animal therapy, grooming, and pet sitting.
Visit School Website

Address: 3390 N Avondale Ave, Chicago, IL 60618, United States
Morton College
About the School
Morton College is the second oldest community college in the state of Illinois.
Established in 1924, they offer Associate in Applied Science Degrees, Transfer Program Degrees, and Career Certificates in a variety of programs.
From Accounting, Business Management, and Early Childhood Education to Automotive Technology, Nursing, and Welding, their courses are focused on helping their students acquire essential skills to build their academic, financial, and professional plans.
They hold accreditation from the Higher Learning Commission since 1927 and continue to strive to uphold their core values: Compassion, Fairness, Respect, Responsibility, and Tolerance.
They are committed to enhancing the quality of life of their diverse community through exemplary teaching and learning opportunities, community service, and lifelong learning.
Courses Offered
The Veterinary Assistant Program is a 100% online program that trains students for an exciting career as a Veterinary Assistant.
It aims to equip them with essential knowledge and skills to effectively work with veterinarians and veterinary technicians in private practices, clinics, hospitals, animal control facilities, kennels, and animal shelters.
It teaches them how to:
Communicate and interact with their patients and other medical professionals
Clean and disinfect cages, kennels, work areas, and equipment
Administer medication and vaccinations
Assist with animal care, examination, surgery, and other procedures
Handle and restrain animals
Collect laboratory samples and perform testing
Answer phones, take appointments, greet customers, keep records, and more
It requires 175 hours of classroom instruction and 100 hours of hands-on externships.
Upon successful completion, students can test for the National Association of Veterinary Technicians in America Approved Veterinary Assistant (NAVTA AVA) exam.
Visit School Website

Address: 3801 S. Central Avenue, Cicero, Illinois 60804
---
Veterinary Assistant Schools by City in Illinois
See all Schools in Illinois >