Being a veterinary assistant in a veterinary team comes with many important responsibilities.
Whether you work at a large animal hospital or a small local veterinary clinic, you have to have the right skill set to deliver appropriate veterinary care at all times.
From cleaning kennels and preparing examination rooms to interacting with clients and keeping office and medical records, you have to know the best practices to ensure smooth operations.
By completing a veterinary assistant course, you should be able to do all of these and more.
If you are in Indianapolis, IN, and want to pursue a career in veterinary assisting, you might want to check out the veterinary assistant schools in Indianapolis, IN below.
Sponsored Listings
Indiana University South Bend
About the School
Indiana University South Bend is a public university that offers high-quality, affordable education to those who want to achieve success in their lives and help those around them.
Accredited by the Higher Learning Commission, they have a diverse course offering that includes programs in Education, Business and Economics, Health Sciences, Social Work, Liberal Arts and Sciences, and the Arts.
They are committed to learner-centered service personalized to address the individual needs of their campus and extended communities.
Equipped with world-class facilities and dedicated faculty and staff, they motivate and support their students as they build their knowledge and skills and gain credentials through internships, study abroad, or research.
They have a welcoming and inclusive campus community, and they attract thousands of enrollees each year not only from Indiana but also from other US states and even overseas.
Courses Offered
The Veterinary Assistant Program is an online course that teaches and trains the day-to-day responsibilities of a veterinary assistant in a veterinary facility.
It features the anatomy and physiology of the major organ systems, nutrition, medication, and vaccinations.
It also covers techniques to handle and restrain animals, assist during dental and surgery procedures, and take blood samples and radiographs.
The syllabus consists of 36 topics, including the following:
Physiology and Anatomy
External Parasites: Fleas, Ticks, Mites, and More
Parasites of the Gastrointestinal Tract and Heart
Poisonings in Pets
Surgery 1: Preparing the Patient
Surgery 2: Your Role During and After
Interpreting Blood Tests and Handling Blood
Urine Collection, Handling, and Interpretation
Everyday Procedures for the Veterinary Assistant
The entire course requires 225 hours to complete and costs $2,145.
Visit School Website

Address: 1700 Mishawaka Ave, South Bend, IN 46615
Caris College

About the School
Caris College is a school that specializes in health education.
Accredited by the Accrediting Bureau of Health Education Schools and authorized by the Indiana Board for Proprietary Education, they offer the following programs:
Diagnostic Medical Sonography Echocardiography
Comprehensive Dental Assisting
Diagnostic Medical Sonography
Comprehensive Medical Assistant
Practical Nursing
Veterinary Assistant
Their mission is to provide their students with a solid foundation in their area of study.
With their well-balanced curriculum in the classroom and laboratory, they aim to produce graduates who are knowledgeable, confident, and prepared for the workforce.
They have three important philosophies — Educational Excellence, Positive Environment, and Lifelong Learning.
Courses Offered
The Veterinary Assistant Program is an accelerated 10-month program institutionally accredited by the Accrediting Bureau of Health Education Schools.
It equips students with the highest-quality, up-to-date clinical and administrative knowledge and skills to launch their careers in the veterinary science field.
It involves classroom training and hands-on training in an actual fully operational clinical laboratory and is taught by veterinary medicine experts.
The curriculum covers the following:
Pharmacology
Animal restraint techniques
Surgical preparation
Preparation of various laboratory procedures and testing protocols
Proper client education and communication
Clerical responsibilities
It also requires 150 hours of externship.
Upon successful completion, graduates receive a certificate and become eligible to test for the approved veterinary assistant examination and earn the Approved Veterinary Assistant (AVA) designation.
Visit School Website

Address: 2780 Jefferson Centre Way Suite 103, Jeffersonville, IN 47130, United States
Vincennes University

About the School
Vincennes University is a public college founded in 1801 as Jefferson Academy.
Accredited by the Higher Learning Commission, they are the oldest public institution of higher learning in the state of Indiana.
From the start, they have strived to be a premier learning institution and leader in innovation and successful educational experiences.
At their multiple campuses, they offer 8 Bachelor's, 93 Associate's, and 72 Certificate programs in a broad range of fields, from Accounting, Culinary, and Education to Engineering, Law, and Skilled Trades.
To bring educational opportunities to those who may not have access to classes on campus, they also have Distance Education and Online Classes.
They are committed to providing accessible, high-quality educational programs, strategic partnerships, and active engagement so that their students and communities can thrive.
Courses Offered
The Veterinary Assistant Program is an online training course designed to prepare students for the duties and responsibilities of a veterinary assistant.
It covers all aspects of veterinary assistant, from pet care and anatomy and physiology to laboratory procedures and assisting in surgery and dentistry.
It also educates about prescriptions, nutrition, vaccinations, and taking radiographs.
It teaches the everyday front office duties too, such as records, client relations, and confidentiality.
There is no prerequisite to enroll, and the course is self-paced and open enrollment.
It requires 225-course hours and costs $2,145.
Upon successful completion, graduates are expected to have gained key knowledge and skills to become valuable members of a veterinary team.
Visit School Website

Address: 1002 North First Street Vincennes, Indiana 47591
Indiana University Northwest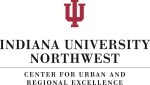 About the School
Indiana University Northwest is a public university and one of the seven regional campuses of Indiana University.
Established in 1963, they welcome 3,500+ students from different parts of the region.
They have been recognized by the Department of Education as a minority and Hispanic serving institution as they offer extraordinary instruction and educational opportunities for all.
Through community engagement, innovative research, and creative activities, they deliver high-quality undergraduate and graduate education to students from all sorts of backgrounds.
They also pride in their diverse body of faculty and staff and are committed to academic excellence, student success, and inclusivity.
They are accredited by the Higher Learning Commission and offer a wide range of programs in Business and Economics, Health and Human Services, Education, and the Arts.
Courses Offered
The Veterinary Assistant Program is designed to teach the fundamentals of veterinary assisting.
It includes a wide range of topics, such as recognizing signs of illness and disease in different animal species, taking care of animals before, during, and after procedures, assisting veterinarians, and communicating with clients.
Upon completion, students are expected to be able to do the following:
Define and explain veterinary medical terms and abbreviations
Explain the concepts associated with veterinary diagnostics and therapeutics
Explain the concepts associated with animal nursing care and husbandry
Explain the ethical, legal, and safety foundations of veterinary practice
They can also test for the National Workforce Career Association (NWCA) Veterinary Assistant (VET) certification exam.
They become eligible to take part in an optional volunteer externship opportunity with a local organization, agency, or company in a related area of study as well.
The full program takes 4 to 6 months to complete and costs $1,899.
Visit School Website

Address: 3400 Broadway, Gary, IN 46408, United States
---
Veterinary Assistant Schools by City in Indiana
See all Schools in Indiana >