A career as a veterinary assistant allows you to help sick animals.
Working alongside veterinarians and veterinary technicians, you ensure that your patients, whether dogs, cats, or other pets, receive the medical care and attention they need to get better.
Every day, you feed, clean, exercise, monitor them, and assist during tests, exams, and procedures.
You also take on administrative duties.
As a part of a veterinary healthcare team, you play an important role in the overall health and well-being of animals and their owners.
Thus, for you to carry out your tasks and responsibilities efficiently, you have to go through the necessary training.
If you are in New Orleans, LA, you might want to check out our list of veterinary assistant schools in New Orleans, LA below.
Sponsored Listings
Delgado Community College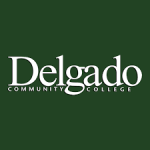 About the School
Delgado Community College is a higher education institution that provides high-quality instruction and training.
As the largest and oldest community college in the state of Louisiana, they are committed to "nurturing and sustaining an inclusive culture to support student success."
They offer a wide variety of Associate Degree programs, including Business, Construction Arts and Technical Studies, Liberal Arts, Health Sciences, and STEM.
They also have an Adult Education Curriculum that covers College and Career Readiness, the English Language (reading, writing, listening, and speaking), and Community Education (financial planning, career navigation, and digital literacy).
They award Career Certificates in IT, Culinary Arts, Hospitality, Advanced Manufacturing, and Healthcare.
Founded in 1921, they are accredited by the Southern Association of Colleges and Schools Commission on Colleges.
Courses Offered
The Veterinary Assistant Certificate of Technical Studies (C.T.S.) is a two-semester, limited enrollment program that admits only one class per year.
To be eligible, applicants have to possess a high school diploma (or equivalent), a GPA of at least 2.0, pass a background and drug screening, meet the program's technical requirements, and, most importantly, love animals.
The courses covered include:
Veterinary Assistant Nursing Skills
Husbandry
Pharmacy, Surgical, and Radiology Techniques
Clinical Pathology
Veterinary Office Procedures and Hospital Management
Externship
Prior to entering the program, students are strongly encouraged to take Animal Health Careers and Veterinary Medical Terminology as co-reqs.
The program requires a total of 20 hours.
Visit School Website

Address: 615 City Park Ave, New Orleans, LA 70119, United States
Nicholls State University
About the School
Nicholls State University is an accredited regional university with a diverse offering of academic programs.
Founded in 1948, they have 124 programs of study, from business and liberal arts to science and technology and culinary arts.
They strive to deliver high-quality undergraduate, graduate, and MBA programs through their vast access to world-class partnerships, innovative instruction methods, policy-research initiatives, and unique, real-world learning opportunities.
To be the Bayou Region's cultural, economic, and intellectual heart, they are committed to fostering an environment that prepares their students for the demands of the regional and global workforce.
The campus occupies 287 acres of land and is accredited by the Southern Association of Colleges and Schools Commission on Colleges to award associate, baccalaureate, master's, and specialist degrees.
Courses Offered
The Veterinary Assistant Program teaches the fundamental skills to work as a veterinary assistant.
Its course objectives are:
How to properly restrain animals during procedures
How to take vital signs, blood samples, urine samples, and radiographs
How to prepare prescription medication
How to administer medication and vaccinations
How to feed and bathe animals
Anatomy and physiology of the major organ systems
How to handle medical records and communicate effectively with clients and other members of the veterinary healthcare team
It is a 100% online course that costs $2,145.
It requires 225 course hours and can be completed in 6 months.
Visit School Website

Address: 906 E 1st St, Thibodaux, LA 70301, United States
---
Veterinary Assistant Schools by City in Louisiana
See all Schools in Louisiana >