Veterinary assisting is a good career to pursue if you love animals and are looking for a rewarding job.
It lets you interact with dogs, cats, and other pets every day and opens opportunities for growth and advancement.
If you are in New York, NY, it can also earn you $20 to $27 per hour.
To become a veterinary assistant, you have to enroll in and complete a veterinary assistant program first.
You need to learn the ins and outs of the position and undergo training so that you can perform your duties and responsibilities efficiently.
Take a look at the veterinary assistant schools in New York, NY listed below to get started.
Sponsored Listings
New York Institute of Career Development
About the School
New York Institute of Career Development (NYICD) is an online career school that offers online courses in a variety of trades.
They are a higher learning institution accredited by the Distance Education Accrediting Commission to offer programs of study that are delivered primarily by distance (51% or more).
They offer career courses in Business, such as Bookkeeping and Tax Preparation, and Healthcare, such as Medical Billing and Coding and Veterinary Assistant.
They strive to help students study at their own pace, anytime, anywhere, and get certified in a field of their choosing in a matter of months.
Courses Offered
The Veterinary Assistant Training Program is a National Association of Veterinary Technicians in America (NAVTA) approved online program designed to prepare students for a rewarding career as a veterinary assistant.
It is offered by NYICD's partner school, Penn Foster.
It aims to teach students the following:
Office procedures, communication skills, medical terminology, and standard exam procedures
Preparing exam rooms, assisting veterinarians and vet technicians with exams, and assisting with radiology and ultrasound imaging
Basic animal handling and restraint
The curriculum consists of 10 courses, including a 100-hour externship to gain clinical experience.
Examples of topics covered are:
Behavior, Handling, and Restraint
Body Systems and Terminology Part 1 and Part 2
Nutrition, History, and Physical Examination
Emergency and Wound Care
Small and Large Animal Nursing
Radiology and Surgical Preparation
Veterinary Practice Administration and Procedures
On average, it takes about 17 months to complete.
For students who are more comfortable moving faster, it can be fast-tracked to 12 months.
The full program costs $899.
Visit School Website

Address: 41 E 11th St 11th floor, New York, NY 10003, United States
Borough of Manhattan Community College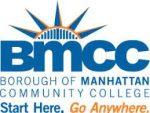 About the School
The Borough of Manhattan Community College is a public community college in the City University of New York (CUNY) system.
Founded in 1963, they grant associate degrees in a broad range of fields.
They offer business, health, science, engineering, vocational, and continuing programs to those who want to learn and succeed in their personal and professional endeavors.
With the help of their dedicated faculty, they provide a diverse teaching and learning community that is committed to advancing equity and intellectual and personal growth.
Their values are Belonging, Community, Equity, Teaching and Learning, and Transformation.
They strive to deliver transformative education so that they can be nationally recognized for improving student learning and success, excellence in research and knowledge creation, and advancing socioeconomic mobility.
They hold institutional accreditation from the Middle States Commission on Higher Education.
They also have program-level accreditation from specialized accreditation bodies for their Nursing, Health Information Technology, Paramedic, and Respiratory Technician Programs.
Courses Offered
The Veterinary Assistant Program introduces the responsibilities of a veterinary assistant in a veterinary healthcare team.
It teaches the tasks they have to do every day, whether they are in a public animal hospital or private veterinary practice.
The course objectives are:
Anatomy and physiology of the major organ systems
Nutrition, vaccinations, and administering medication
Preparing prescriptions, taking blood samples, and radiographs
Restraining animals for procedures, taking vital signs, and bathing them
Handling medical records and communicating with clients and coworkers
It is a fully online program that requires 225 course hours and costs $2,145.
It is taught by an instructor who has 25 years of experience as a companion animal veterinarian and is a pioneer in veterinary assistant teaching.
Visit School Website

Address: 199 Chambers St, New York, NY 10007, United States
---
Veterinary Assistant Schools by City in New York
See all Schools in New York >