Sponsored Listings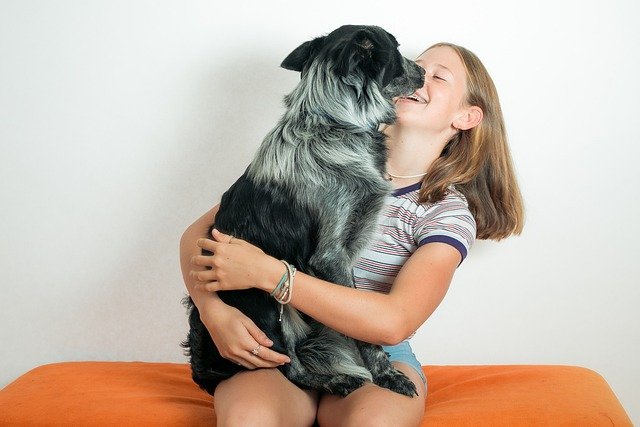 Some children who love cats and dogs grow up to be a part of the vet team one day.
Maybe they became vets, vet technologists, vet technicians, or vet assistants.
If you've dreamed of being one of them, then perhaps a career as a vet assistant is something you can consider.
Unlike other vet careers, it's more affordable and less time-consuming when it comes to training and education.
Be assured that it's just as rewarding as any vet profession.
Plus, your role contributes greatly to the success of both the vet team and the vet facility.
So if helping animals in need is your passion, then here's how you can be a vet assistant in New York.
What a Vet Assistant Does
It may sound like an easy job, but you will deal with more demanding tasks than you might think.
You're not limited to "desk jobs" like scheduling appointments and greeting customers.
(Perhaps that's the reason why many underestimate this profession so much.)
In the day-to-day vet facility operations, you're involved in the following:
Assist vets during intervention or surgery
Prepare tools and rooms for surgery and medical exams
Administer medications
Clean and sanitize kennels
Talk and advise pet owners on animal care
Popular Programs
Education Requirements in New York
The state doesn't have strict requirements for becoming a vet assistant.
Here, jobs are offered even to those with high school diplomas or GED equivalent.
However, for more prominent clinics, this minimum prerequisite isn't enough.
They need someone who has at least taken an accredited vet assistant program or earned a certification.
So you might want to consider enrolling in a program offered by schools such as:
Wayne Technical and Career Center
Suffolk County Community College
Ulster County Community College
Apart from them, you can also take the program created by the National Association of Veterinary Technicians in America.
Their Approved Veterinary Assistant (AVA) program aims to support and help aspiring vet assistants learn everything about the field and earn a certificate.
The lectures and training focus both on practical and theoretical knowledge where you can gain insights into:
Diagnostic processes
Causes of diseases
Anatomy and physiology
Parasitology
Other related courses
The AVA gives you three options for your education and training.
Externship Option for novice vet assistants as it provides on-site training and instruction
Experiential Learner for new vet assistants employed at a full-service vet practice
Veterinary Assistant Program for those working in a full-service vet practice at least 20 hours a week
Note that you're only awarded the AVA certificate once you've completed the training and passed the exam.
What's more, you have to renew your AVA title every two years to retain it.
Job Prospects in New York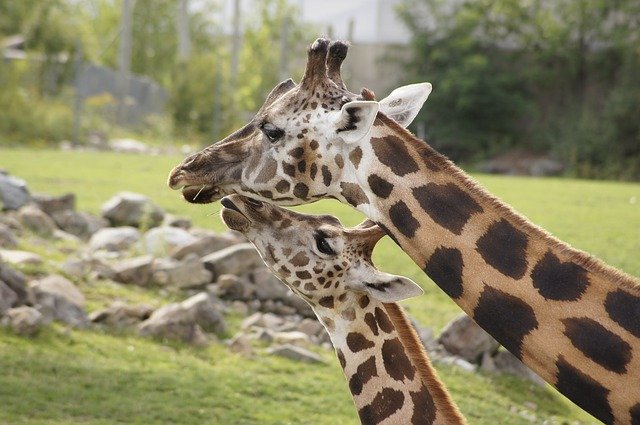 Each of us makes efforts to finish our studies as soon as possible to start working immediately.
However, getting a job can be a stressful experience for young people.
Luckily, you won't have to worry much about this with the rising demand for vet assistants in the state.
The places you can choose to apply at are plenty, such as:
Wildlife refuge centers
Vet clinics
Zoos
Animal shelters
Non-profit organizations like humane societies
But you need to make sure that you meet their requirements for a vet assistant to join their staff.
In New York state, many animal care facilities are on the hunt for more competent and skilled individuals.
One of them is the Veterinary Centers of America.
You can try inquiring for a job at any of their branches in New York state.
Manhattan Veterinary Group
Rosebank Animal Hospital
Veterinary Referral & Emergency Center of Westbury
Nassau-Suffolk Animal Hospital
Another is the Banfield Pet Hospitals in Secaucus, Staten Island, and Brooklyn.
Vetco Wellness Centers and Vaccination Clinics also offer career advancements at their offices in:
Colonie Petco
Bronx Petco
Hartsdale Petco
Queensberry Petco
If you can't start working immediately, don't fret about it.
Take this time to gain experience and polish your knowledge and skills by volunteering at animal shelters.
This can improve your job prospects as many employers would like to hire someone with experience.
Potential Salary in New York
In this job, it's possible that the salary you expect doesn't match the responsibilities you do.
But that's to be expected as you're a newcomer to the field.
Over time, with experience, you can earn more income to support your chosen lifestyle.
As of February 2022, Salary.com reported that the salary range in New York is between $27,459 and $41,107.
And the average annual salary you can receive amounts to $34,079.
The table below shows the salary percentile for vet assistants here in the state.
| | |
| --- | --- |
| Percentile | Salary |
| 10% | $21,432 |
| 25% | $27,459 |
| 50% | $34,079 |
| 75% | $41,107 |
| 90% | $47,505 |
Note, however, that each place has its own salary offers.
In areas with higher standards of living, you'll most likely get higher pay than in other places.
The table below attests to that.
Average Annual Salary by Location
| Location | Avg. Annual Salary |
| --- | --- |
| New York | $37,335 |
| Buffalo | $29,507 |
| Rochester | $30,417 |
| Yonkers | $35,566 |
| Syracuse | $30,412 |
| Albany | $31,358 |
| New Rochelle | $35,346 |
| Mount Vernon | $35,550 |
| Schenectady | $31,236 |
| Utica | $29,547 |
Continuing Education for Vet Assistants
In this profession, the relationship between education and job opportunities is very tight.
Vet associations set the standard in which the schools implement and the vet facilities follow.
That's why continuing education is emphasized to make you stay updated to the latest industry standards.
So here are some sites that you can visit for information on seminars and courses.
Final Words
Like any career, becoming a vet assistant isn't easy.
People might think you don't do much, but you know how physically and emotionally demanding this job can be.
And so, it's important that you invest in your education and training, and not just be content with the high school diploma you have.
Remember, this job isn't the same as other vet careers where there's a firm educational standard being followed.
What you're pursuing is a modern career that has yet been formally and legally standardized, even with NAVTA's AVA.
So what you can do is to learn as much as you can and gain experience to be worthy of the important role you play.
How to Become a Veterinary Assistant by State