Sponsored Listings
You are an ideal candidate to be a vet assistant if you have loved animals since you were a child.
Being one may be a deeply fulfilling job related to working with people and domestic and exotic animals.
And with the veterinary field growing daily, there's an abundance of job offers that attract many who care about animal welfare.
On this page, we've gathered all the necessary information you may find helpful to become a vet assistant in Virginia.
What a Vet Assistant Does
Before entering a career, you're supposed to get familiar with the duties that are expected of you.
Days at vet facilities can't be predicted as this is a place where anything can happen.
Your duties highly depend on the facility and its reputation, as well as on your personal skills.
Those less educated may just be doing schedules and emergency appointments and recording animal health care history.
Others with certification may be asked to take x-rays, give first aid, or calm animals during an examination.
Most of the time you'll be under the supervision of a vet.
Typically, you're asked to help monitor responses to anesthesia and assist during surgery.
Other responsibilities include:
Exercising, bathing, watering, and feeding hospitalized animals
Monitoring and providing supportive care to them
Cleaning and preparing animal cages to prevent infections
Restraining animals for treatment
Provide surgical instruments during the procedure
Reception duties such as greeting and advising pet owners
Recordkeeping
Popular Programs
Education Requirements in Virginia
Interested individuals should start their education preferably while in high school.
There, you can choose subjects related to animal care.
Once you graduate from it, you may immediately start looking for a job in this field.
The additional knowledge can be taught along the way after some years of experience.
However, there are always those more eager to advance their education.
And so, you can enroll in courses offered by colleges and institutions offering certification in less than two years.
A few accredited vet assistant schools and online programs in Virginia are the following:
Tidewater Community College
Massanutten Technical Center
Northern Virginia Community College
Some of the lectures taught by experienced vets at those courses are designed to make you more equipped for the position.
Completing a vet assistant program enables you to perform more demanding clinical roles.
The National Association of Veterinary Technicians in America aims to support vet assistants through their Approved Veterinary Assistant (AVA) program.
They have prepared courses related to:
Medical terminology
Identifying different breeds
Proper restraining techniques
Administering medication
The AVA program is suitable for new and experienced vet assistants looking to get certified in the field.
Note, however, that you're required to renew it every two years to retain your designation.
Job Prospects in Virginia
The increasing number of pet owners and their concerns about animal health care have caused the growth of this industry.
As such, there are now plenty of job openings in Virginia.
This means that you might find a job without much difficulty in clinics and hospitals or small private facilities.
Certified AVAs are even able to look for a job in more prominent and reputable clinics.
These clinics are willing to pay more for highly competent and skilled vet assistants.
You can be a part of the vet team at the following institutions:
Virginia Veterinary Medical Association
Veterinary Centers of America Branches

Alexandria Animal Hospital
Chancellor Animal Hospital
Pets First Animal Hospital
Valley Animal Hospital

Vetco Wellness Centers and Vaccination Clinics in:

Hampton Petco
Norfolk Petco
Virginia Beach Petco
Chester Petco
Potential Salary in Virginia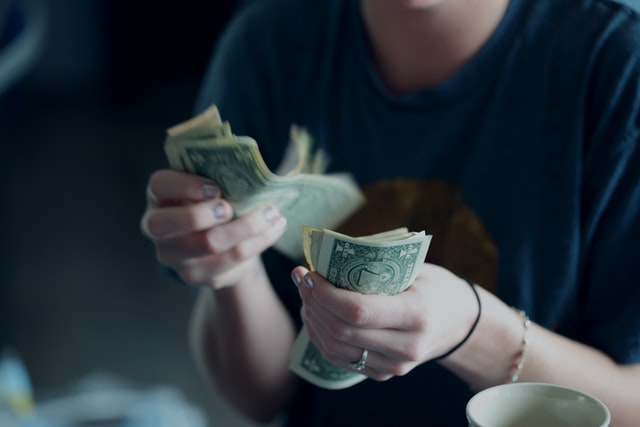 Salaries of veterinary assistants are modest in most facilities in the state.
However, compared to other states, Virginia can offer better pay to vet assistants.
Salary.com reported that the average annual salary is $31,570 as of February 2022.
You can typically earn somewhere between $25,437 and $38,081 annually.
Here's how much you can get if you belong to a certain percentile.
| | |
| --- | --- |
| Percentile | Salary |
| 10% | $19,854 |
| 25% | $25,437 |
| 50% | $31,570 |
| 75% | $38,081 |
| 90% | $44,008 |
Know that your salary will still depend on the place you're working in.
The table below shows you the salaries in different places in Virginia.
Average Annual Salary by Location
| Location | Avg. Annual Salary |
| --- | --- |
| Virginia Beach | $29,498 |
| Norfolk | $29,053 |
| Chesapeake | $29,016 |
| Richmond | $30,924 |
| Newport News | $28,905 |
| Hampton | $28,905 |
| Alexandria | $34,148 |
| Portsmouth | $29,053 |
| Roanoke | $28,497 |
| Lynchburg | $28,420 |
Continuing Education for Vet Assistants
It'd be beneficial for you to pursue continuing education in this veterinary field.
You'll realize its importance once you enter an animal care facility, finding yourself in a situation where you're unsure of what to do next.
That's why attending any of the courses offered by these organizations will lead you to a successful career.
Final Words
People helping animals in need may be perfect for this job simply because of their desire to see animals in good health.
They're passionate, and that's one important characteristic of a vet assistant.
Today, Virginia's veterinary field is growing, with an increasing demand for this profession.
So if you're interested, why not try and dabble into this career here.
How to Become a Veterinary Assistant by State