Sponsored Listings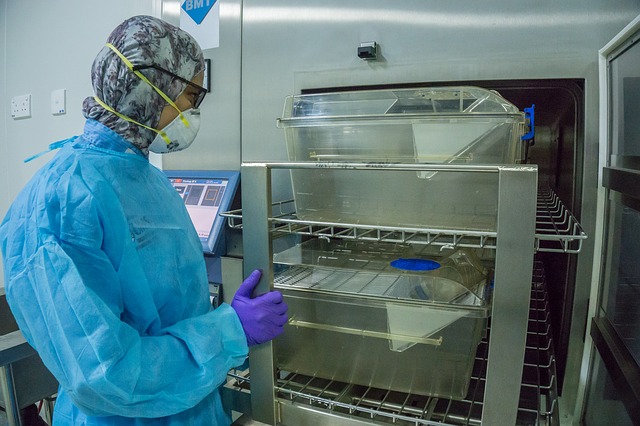 If you ever thought that a vet assistant doesn't perform significant tasks, you're wrong.
These people often have to work long hours and nights to help provide animal care services.
As such, their job isn't easy and should be given more merit.
If you're interested, here's how you can become a vet assistant in Maine.
What a Vet Assistant Does
Working in an animal care facility, a vet assistant's duties are versatile.
For one, you help comfort ailing pets and upset pet owners.
You also need to maintain good communication with clients to be able to give advice and consolation.
Other tasks include:
Animal care
Administration
Communicating with clients
Surgery preparation
Equipment sterilization
Perform diagnostic tests
Note that you have to have a keen eye for detail to keep a record of all information.
You must also be a problem solver, knowing what to do in emergencies without the aid of a vet or vet tech.
As such, a high level of knowledge and skills are of crucial importance in your daily activities.
Education Requirements in Maine
To become a vet assistant in Maine, you don't need any kind of college education.
Finishing high school and the desire to help animals are enough to let you start working as one.
Still, you play a key role in the daily operations of a vet team and in an animal care facility as a whole.
And so, to gain knowledge and skills, a few would choose to learn the job on the spot, accumulating years of experience.
Most, however, would enroll in a vet assistant program at a school or online for a more extensive training.
Being in a program lets you be immersed in a real work environment.
It would let you be trained on the know-hows of:
Basic animal care
Lab work
Clerical duties
Things that you'll be responsible for once you've worked at an animal care facility.
The colleges that offer this kind of education in Maine are:
Southern Maine Community College
Kennebec Valley Community College
Kittery Adult Education
These three have Approved Veterinary Assistant (AVA) programs approved by the National Association of Veterinary Technicians in America.
Typically, training to become a certified vet assistant takes six months to a year.
Only upon finishing the program can you be eligible to take the exam.
If you pass, you'll be granted the title of AVA.
Learn more about the AVA program on their website.
Popular Programs
Job Prospects in Maine
Maine now has many animal care facilities to cater to the rising demand of the veterinary industry.
As such, employment here looks bright wherein you don't have to worry about job prospects.
Any good vet assistant has a chance of finding employment in any field of vet practices, such as:
Educational institutions
Zoos
Animal hospitals
Research labs
And if you're a certified professional, your chances of getting hired will increase.
The following institutions offer job opportunities to interested applicants:
Maine Veterinary Medical Association
Animal Emergency Clinic of Mid-Maine
Cumberland Animal Clinic
Eastern Maine Emergency Veterinary Clinic
New England Animal Hospital
Woodbrook Animal Clinic
Coastal Humane Society
Greater Androscoggin Humane Society
Bangor Humane Society
Waldo County Humane Society
H.A.R.T. (Homeless Animal Rescue Team of Maine)
Lincoln County Animal Shelter
You may also consider employment at pet hospitals and animal shelters in Maine.
Potential Salary in Maine
The annual salary of a vet assistant may vary, depending on both social and individual factors.
Social factors refer to the income of the residents and the development of the region.
Meanwhile, individual factors refer to your education, experience, type of duties, and location.
According to Salary.com, you can earn an average of $30,576 annually as of January 2022.
Vet assistants here typically earn around $24,000 to $37,000 a year.
Take a look at how much your base salary will be if you belong to a certain percentile.
| | |
| --- | --- |
| Percentile | Salary |
| 10% | $19,228 |
| 25% | $24,636 |
| 50% | $30,576 |
| 75% | $36,881 |
| 90% | $42,622 |
The table below shows the salaries in different places in Maine.
Average Annual Salary by Location
| Location | Avg. Annual Salary |
| --- | --- |
| Portland | $30,876 |
| Lewiston | $30,567 |
| Bangor | $28,198 |
| South Portland | $30,876 |
| Auburn | $30,567 |
| Brunswick | $30,608 |
| Biddeford | $30,732 |
| Sanford | $31,217 |
| Augusta | $29,228 |
| Scarborough | $30,876 |
Continuing Education for Vet Assistants
Being an AVA immediately improves your standing in the veterinary field.
But to truly advance in your career, you should pursue continuing education.
We suggest you take a look at the following resources and find the one that suits your needs and interests.
Final Words
Vet assistants take a lot of responsibilities to provide support to vets and vet techs.
For instance, they help deal with clients, comforting them in stressful situations.
Today, you won't lose out if you become a vet assistant with the rising demand for pet care.
As such, you'll have security in employment at any animal care facility of your choice.
How to Become a Veterinary Assistant by State