Sponsored Listings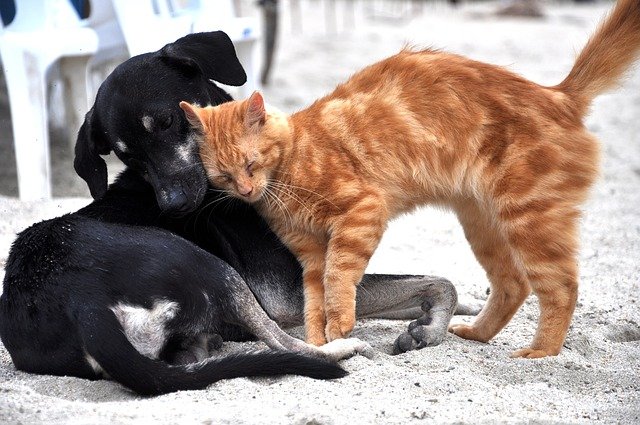 Nowadays, more and more people treat pets as family members.
As such, they place importance on their pets' health and welfare, relying on vet teams' expertise.
It has made the veterinary field even more demanding, requiring extensive knowledge of animals.
An absolute pet lover ready to dedicate their lives to animal welfare may choose to become a vet assistant.
As a vet assistant, you play a significant role in a vet team.
So read on to learn how you can become one in Missouri.
What a Vet Assistant Does
A vet assistant is a person who performs tasks given by vets, taking care of both big and small animals.
Every pet hospital relies on you to perform numerous responsibilities such as:
Examining injured or ill animals
Providing comfort and support to pet owners
Keeping records updated
Communicating with other vet facilities and vet staff
Scheduling appointments
In any case, you'll typically do the following:
Feed, bathe, and exercise animals
Clean and disinfect cages
Sterilizing examination and operation rooms
Restrain animals
Take care of animals post-surgery
Provide first aid to sick and injured animals
Give medication
Assist in the collection of blood, urine, and tissue samples
Education Requirements in Missouri
Missouri doesn't require any special degree aside from a high school diploma or GED equivalent.
But still, some form of education is necessary to succeed.
There are training with certification programs available to make you a good and competent vet assistant.
They're designed to help you adapt and meet the demands this profession requires from you.
For instance, how to always be ready to act in emergencies.
A few possible colleges you can consider are:
Midwest Institute
Metropolitan Community College
Jefferson College
Their curriculum covers issues related to:
Basic animal health
Post-surgical care
Routine examinations and procedures
Here you'll learn to understand how the body functions normally.
That is some basic animal anatomy and physiology.
However, for a more comprehensive education, we recommend that you enroll in a NAVTA-approved program.
Their curriculum is designed for employed and new vet assistants, and they can do studies at their own pace.
The courses here often include:
Animal health vocabulary
Veterinary pharmacology
Animal injury care
Front-office procedures
You can choose an online program from either of these institutions:
Animal Behavior College
Penn Foster
VetBloom
VetMedTeam
As of now, there's yet a high school or college in Missouri with a NAVTA-approved program.
Learn more about their Approved Veterinary Assistant program on their website.
Having an education and certification carries heavy significance in your career.
For one, you're paid more compared to others.
And second, employers will prefer someone with your qualifications.
Popular Programs
Job Prospects in Missouri
Vet assistants in Missouri shouldn't worry about getting employment.
They can look for jobs in numerous places, such as laboratories, animal hospitals, and clinics.
Of course, where you choose to work depends on your preferences and the level of education you have.
Here's a list of potential employers you can consider:
VCA Animal Hospitals

All Creatures Animal Hospital
Bal-Coeur Animal Hospital
Cloud Animal Hospital
Parkcrest Animal Hospital and Pet Lodge

Banfield Pet Hospital

Manchester Highland
South Mehlville
St. Charles

Vetco Wellness Centers and Vaccination Clinics inside Petco

St. Louis Petco
Fairview Heights Petco
Florissant Petco
Arnold Petco
Note that most animal care facilities often stay open around the clock.
And so, you may have to work irregular hours, night shifts, and even during holidays.
Potential Salary in Missouri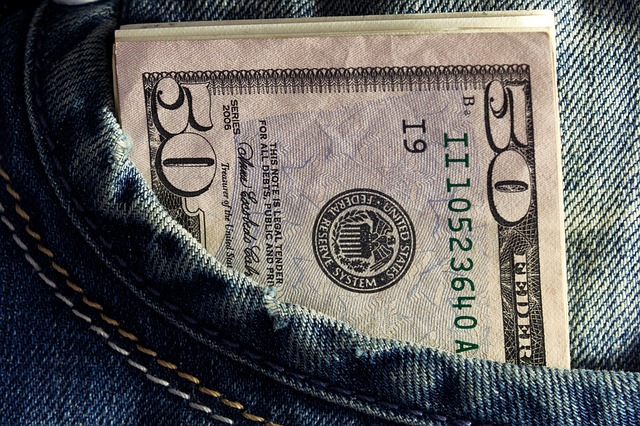 Demand for veterinary care has grown throughout recent years.
That's because most pet owners now see pet care as a priority, thus affecting the veterinary industry.
—It created an impact on the salaries of vet assistants, for one.
According to Salary.com, you can earn an average of $30,227 a year as of January 2022.
The salary ranges from around $24,000 to $36,000 a year.
Here's how much your annual base salary would be if you belong to a certain percentile.
| | |
| --- | --- |
| Percentile | Salary |
| 10% | $19,009 |
| 25% | $24,355 |
| 50% | $30,227 |
| 75% | $36,460 |
| 90% | $42,135 |
Know that the salary varies from city to city, depending on multiple factors, but the difference shouldn't be that much.
These factors may be education, skills, or experience.
Below is a table of annual salaries in the major cities in Missouri.
Average Annual Salary by Location
| Location | Avg. Annual Salary |
| --- | --- |
| Kansas City | $30,291 |
| St. Louis | $30,380 |
| Springfield | $29,785 |
| Independence | $30,258 |
| Columbia | $30,053 |
| St. Joseph | $30,003 |
| Joplin | $29,539 |
| St. Charles | $30,216 |
| St. Peters | $30,150 |
| Florissant | $30,331 |
Continuing Education for Vet Assistants
Once you decide to be a vet assistant, it's important to improve your knowledge and skills.
This is because veterinary medicine is constantly advancing and developing.
And so, you need to be in line with the latest news, trends, and technology.
So search for continuing education courses and seminars.
Not only will these improve your job prospects but also your pay grade.
Final Words
With the current demand for pet care, you won't ever get lucked out of the employment lottery.
Many employers are now looking for competent vet assistants to help their vet teams.
So get your education and training and accumulate experience to gain a competitive edge over others.
'Cause the more you do, the closer you are to taking care of animals in need.
How to Become a Veterinary Assistant by State