Sponsored Listings
Have you ever put yourself in the shoes of an animal lover?
Once their beloved pet is ill or injured, only then do we realize the importance of the jobs vet staff has.
Once they enter an animal clinic, they completely rely on the vet team to help them through this stressful situation.
So if you think you can handle this, then maybe a career as a vet assistant in South Carolina is for you.
What a Vet Assistant Does
Petting and hugging the animals aren't only what a vet assistant does.
You help ensure the smoothness in the daily operations of the vet facility.
The vet facility you might work in could be:
Animal hospitals
Pet clinics
Private vet practice
Mobile vet clinics
The responsibility you shoulder is heavy, and you're entrusted with the following:
Help vets during patient examination
Give medicines to animals
Check the vital signs of patients
Calm both the animal and the owner
Clean the workspace, including kennels
Do note that the amount of work that you do depends on the facility you're working in.
You may be asked to work on night shifts, weekends, or holidays.
So expect to be called on anytime, anywhere.
On another note, an effective vet assistant possesses personal characteristics, such as:
Patience
Detail-oriented
Problem solver
These plus your desire to help animals will be enough to prepare you for this profession.
Popular Programs
Education Requirements in South Carolina
Like other states, you only need to have a high school diploma or GED equivalent to work as a vet assistant.
No prior training or experience is required.
Vets usually will teach you what you need to know while on the job.
Lately, however, the rising demand for quality vet care has caused many employers to look for certified vet staff in their employ.
This has led to many people deciding to get the appropriate education and training for the sake of their careers.
Enrolling in a vet assistant program can let you learn extensive knowledge and skills, as well as earn a certification.
Some of the schools offering the program in South Carolina are the following:
Midlands Technical College
Greenville Technical College
Piedmont Technical College
The National Association of Veterinary Technicians in America (NAVTA) also has its own offered program.
In the Approved Veterinary Assistant (AVA) program, you'll be taught by experts in:
Familiarizing the specific tasks of vet assistants
Identifying animal breeds
Learning medical terminology
Different ways to administer medications
Basic information on how a vet's office operates
Once completed, you will then take the certification exam.
Upon passing it, you will earn the AVA title.
Job Prospects in South Carolina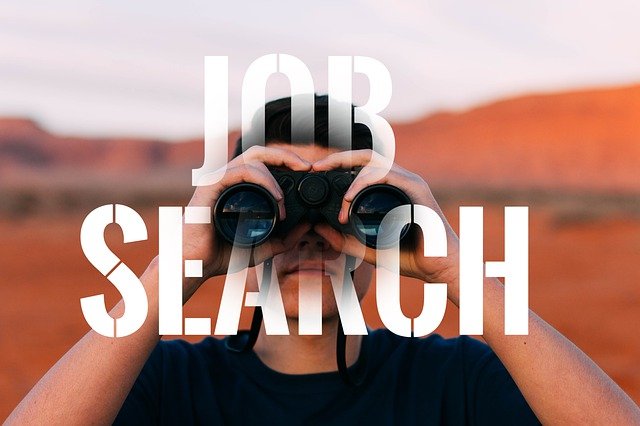 Finding a job is easy; getting hired is quite the challenge.
So you shouldn't despair if you don't get a chance to start working immediately.
It'd be helpful if you volunteer at animal shelters while waiting for a job interview.
This will gain you additional experience that will be helpful in your job prospects.
Do note, however, that employers prefer certain qualifications in their candidates, like an AVA.
So before applying, make sure that you meet all of their job requirements.
Ensure that you're exactly who they're looking for.
Here are a few vet facilities that are looking for trained and certified vet assistants like you.
South Carolina Veterinary Medical Association
Veterinary Centers of America Branches

Animal Specialty Center of South Carolina
Palmetto Animal Hospital
Charles Towne Animal Hospital

Banfield Pet Hospital in:

Lexington
Columbia Garners Ferry
Potential Salary in South Carolina
Per the Bureau of Labor Statistics, a vet assistant's salary isn't much compared to similar occupations.
In fact, it's very modest.
Your salary depends upon several factors, such as:
Experience
Education
Responsibilities assigned to you
Location of the vet facility you're working in
Income of the region's residents
Reputation of the vet facility
For example, busier vet clinics pay higher salaries but demand high job commitment in return.
Also, animal hospitals in larger cities will pay more than those in small towns.
In any case, you will receive an average annual salary of $29,728 as of February 2022 per Salary.com.
The salary range will fall between $23,953 and $35,859 annually.
Below you'll find the salary percentile table for your reference.
| | |
| --- | --- |
| Percentile | Salary |
| 10% | $18,695 |
| 25% | $23,953 |
| 50% | $29,728 |
| 75% | $35,859 |
| 90% | $41,440 |
Meanwhile, the table below shows the varying salaries in the different places of South Carolina.
Average Annual Salary by Location
| Location | Avg. Annual Salary |
| --- | --- |
| Columbia | $28,979 |
| Charleston | $29,301 |
| North Charleston | $29,301 |
| Greenville | $30,104 |
| Rock Hill | $30,371 |
| Mount Pleasant | $29,301 |
| Spartanburg | $28,621 |
| Sumter | $27,591 |
| Hilton Head Island | $28,656 |
| Florence | $27,745 |
Continuing Education for Vet Assistants
It's good to know that NAVTA offers an option for those wanting to get certified.
As such, you can attend continuing education courses or online AVA programs for your career.
The following are some of the associations that provide valuable resources for vet assistants.
Final Words
Working as a vet assistant doesn't require much qualification, true.
But if you really want to gain an advantage over others, appropriate education and training are necessary.
The vet assistant program will help you acquire advanced knowledge and skills.
And these are more than enough to make you highly qualified for the job.
With a certification in your pocket, you'll soon be an effective vet personnel of the vet facility.
How to Become a Veterinary Assistant by State