Sponsored Listings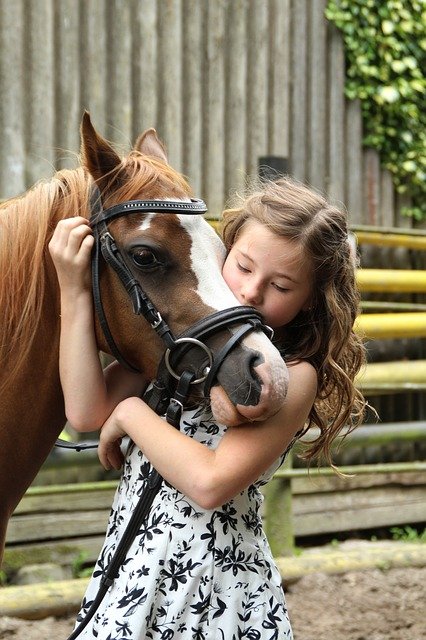 Most pet owners believe that no one cares more about their beloved pets than they do.
But that's not truly the case.
There's the vet team who devoted their lives to helping animals in need so they can be in good health.
These people acquired the necessary education to become successful as future animal helpers.
One member of the vet team deserving public appreciation is the vet assistant.
So if you're interested in becoming one in West Virginia, read on to learn more.
What a Vet Assistant Does
A vet assistant is a vet's right-hand man in the vet clinic.
You're dedicated, reliable, hard-working, and responsible.
As such, you're always ready for all kinds of situations the vet facility faces in its daily operations.
There'll be many things you'll be in charge of, such as:
Feeding, bathing, and exercising hospitalized animals
Providing basic animal care and first aid
Providing consolation to owners
Preparing equipment
Scheduling appointments
Record keeping
Conducting lab work and diagnostics
Calming animals during and after examinations
Administering prescribed medications
Know that your responsibilities will depend on the operation requirements of the vet facility, as well as your capability.
Also, expect to work with domestic or exotic animals and do fieldwork from time to time.
You may also be asked to work on night shifts, weekends, and holidays, especially if it's an emergency.
Popular Programs
Education Requirements in West Virginia
It's true that West Virginia has no special requirement for a vet assistant career.
However, you don't want to be someone who has no idea about animal health care in the vet facility.
So in preparing for this career, you should consider taking the proper education provided by a practicing vet or a professional instructor.
Plus, in today's vet industry, vet medicine is in constant development, which is something you need to know as well.
Luckily, plenty of schools have been accredited to add a vet assistant program to their curriculum.
A few of them are:
Pierpont Community and Technical College
Ross Medical Education Center
BridgeValley Community and Technical College
On another note, the National Association of Veterinary Technicians (NAVTA) has created a program of their own.
They aim to raise awareness of the importance of vet assistant education in the industry and offer certification.
So NAVTA offers three options on how you can get that education and be on your way to getting certified.
Externship Option
Experiential Learner
Through these programs, you can gain all the skills required to assist vet teams.
Job Prospects in West Virginia
The fact is, many vets would rather choose to hire vet assistants who already know everything about animal care.
So they're looking for certified vet assistants as they're more capable of performing demanding tasks.
But even if you're not certified yet, you're given equal employment opportunities as long as you have the skills.
You can apply for jobs at various animal care facilities, such as:
Animal clinics and hospitals
Animal shelters
Zoos
Private practices
Here are a few animal care facilities looking forward to adding a highly competent vet assistant to their team:
West Virginia Veterinary Medical Association
Veterinary Centers of America – Dudley Avenue Animal Hospital
Cheat Lake Animal Hospital
Town and Country Animal Hospital
Valley West Veterinary Hospital
Potential Salary in West Virginia
It's true that among the careers in the U.S., a vet assistant's salary is on the modest side of the spectrum.
But this doesn't mean that it can't catch up to the rest of them.
In fact, vet assistants in West Virginia can earn between $22,674 and $33,943 as of February 2022 (Salary.com).
In terms of the average annual salary, you can receive $28,140 in a year.
For a more in-depth view, here's the salary percentile in the state for your reference.
| | |
| --- | --- |
| Percentile | Salary |
| 10% | $17,697 |
| 25% | $22,674 |
| 50% | $28,140 |
| 75% | $33,943 |
| 90% | $39,226 |
Meanwhile, here are the salary offers in different places in West Virginia.
Average Annual Salary by Location
| Location | Avg. Annual Salary |
| --- | --- |
| Charleston | $28,106 |
| Huntington | $27,251 |
| Parkersburg | $27,399 |
| Wheeling | $30,207 |
| Morgantown | $30,207 |
| Weirton | $30,099 |
| Fairmont | $30,207 |
| Beckley | $27,859 |
| Clarksburg | $27,153 |
| Martinsburg | $33,993 |
Continuing Education for Vet Assistants
A high school diploma and a passion for animals are all you need to start this career.
Even so, you should strive more to gain the knowledge and skills necessary for this job.
Not only do these increase your prospects, but also help in your career advancements.
That's why we suggest that you pursue continuing education, and these websites can help you with that.
Final Words
You're an aspiring vet assistant who's passionate about caring for and treating ill and injured animals.
The role you play in this field has made you an important part of the vet team whom they can depend on.
So through vet assistant programs, you can acquire skills and knowledge to make you ready for this job.
And with the way pet owners place significance on vet care, it can lead to more job openings and even higher salaries for all.
How to Become a Veterinary Assistant by State