Sponsored Listings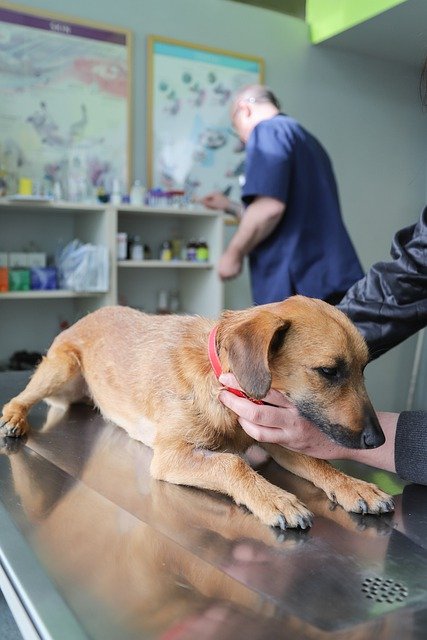 Are you interested in pursuing a career in the veterinary field, eager to provide animals help and support?
Then becoming a vet assistant might be a job you could consider.
It doesn't require much money and long education, so everybody interested can easily become one.
But the best vet assistants are those who can meet the following:
Passion for animals
Good human relations for you'll need to work with clients and the vet team
Patience and emotional stability to deal with distressed animals and pet owners
Background in animal science to improve their job prospects and salaries
If you possess these, then read on to learn how you can be a vet assistant in New Hampshire.
What a Vet Assistant Does
The constant demand for new vet assistants in vet facilities shows that this career is worth your consideration.
You're the first person an upset pet owner encounters.
And so, as mentioned, you need to be patient and compassionate to be able to handle them.
Be ready to listen and understand their needs and feelings.
You're also expected to do administrative work like scheduling appointments and keeping records.
Other more demanding responsibilities you shoulder are:
Assisting vets during surgery
Doing postoperative care
Providing basic animal care
Conducting lab work and diagnostic tests
Popular Programs
Education Requirements in New Hampshire
Becoming a vet assistant in New Hampshire isn't difficult.
What's more, there are no legal regulations that require certain licenses to be able to work as one.
And so, vet facilities offer job opportunities for everyone as long as you hold a high school diploma or GED equivalent.
What makes this tricky is that you might find yourself not knowing what to do with the injured animal once you start working.
That's why you should think about getting the required education and training before applying for the job.
This is also for your safety and the safety of your patients.
Through the vet assistant program, you'll learn:
Everything about a veterinary hospital
Duties of a vet assistant
Skills that can lead to a rewarding career
Note that this program is designed for both inexperienced and well-established vet assistants.
So to make this widely available to both, schools and other institutions made it available online.
That way, working professionals can achieve their education at their own pace.
A few schools offering the program both online and in-class in New Hampshire are as follows:
Great Bay Community College
Manchester Community College
If you want to gain greater qualifications, you can enroll in an Approved Veterinary Assistant (AVA) program.
It's a program offered by the National Association of Veterinary Technicians in America (NAVTA).
Upon completion, you can take its certification exam where you'll earn the AVA title if you pass.
Keep in mind that you should renew it every two years by earning 10 continuing education credits.
Job Prospects in New Hampshire
The state offers job opportunities for all, whether you're experienced or certified.
However, have in mind that the criterion for the ideal candidate is determined by the employers themselves.
Most of the time, they want someone highly competent and skilled, as well as certified AVA.
Veterinary Centers of America Branches

Daniel Webster Animal Hospital
Capital Area Veterinary Emergency and Specialty
Lakes Region Veterinary Hospital
Laconia Animal Hospital

Banfield Pet Hospital in:
Vetco Wellness Centers and Vaccination Clinics in:

Dover Petco
Concord Petco
Gilford Petco
Plaistow Petco
Potential Salary in New Hampshire
In New Hampshire, the demand for veterinary assistants is great.
As a result, it will affect the earnings you're expecting to receive.
As of February 2022, the state offers a salary range of $25,975 to $38,885 per Salary.com.
You can earn, on average, $32,237 in a year.
Take a look at the table below for the salary percentile.
| | |
| --- | --- |
| Percentile | Salary |
| 10% | $20,273 |
| 25% | $25,975 |
| 50% | $32,237 |
| 75% | $38,885 |
| 90% | $44,938 |
But like any other state, salaries in New Hampshire vary among the major cities.
Fortunately, the difference isn't that big.
The table below will show you these variances.
Average Annual Salary by Location
| Location | Avg. Annual Salary |
| --- | --- |
| Manchester | $32,583 |
| Nashua | $33,447 |
| Concord | $31,843 |
| Derry | $32,979 |
| Rochester | $31,466 |
| Salem | $32,707 |
| Dover | $31,596 |
| Merrimack | $33,447 |
| Londonderry | $33,447 |
| Hudson | $33,447 |
Continuing Education for Vet Assistants
This profession is always developing.
And so, you should keep updated on the latest news and trends for the good of your career.
Take a look at the following resources for seminars, courses, and other valuable information.
Final Words
Public awareness of vet care is improving ever since the way animals have been treated has significantly changed in recent years.
So what does this mean for you and the vet team?
It makes your role in the vet field very important and critical in the care and protection of animals.
We know that being a vet assistant isn't easy.
But the reward that awaits you in the future is more than enough to compensate for that.
How to Become a Veterinary Assistant by State