Sponsored Listings
People who like working with animals might consider becoming vet assistants.
Even though it might sound like an easy job, it actually has more tasks, both easy and complicated, than you might think.
It's not only about helping clients understand that their pet is in good hands.
But it's also being involved in the intervention or surgery procedures.
So this means that you'll need to do much more than just offer compassion to the animals and their owners.
A good vet assistant provides effective, high-quality veterinary care.
They're always eager to pursue new knowledge and improvement.
So if being a vet assistant in Michigan is what you want to do, read on to learn more.
What a Vet Assistant Does
Vet assistants play an important role in the vet team.
Your help allows other team members to perform their day-to-day tasks and responsibilities well.
Here are the tasks you'll shoulder in the normal operations of the animal care facility:
Help and assist vets during surgery
Collect and prepare samples for lab and diagnostic tests
Document and maintain animal patient records
Fulfill prescriptions and administer medications
Cooperate with other vet facilities
To perform these well, you must be physically strong to withstand these tasks on a typical day.
Popular Programs
Education Requirements in Michigan
In Michigan, the state doesn't have a set of higher education for becoming a vet assistant.
Many clinics require a potential employee to have only a high school diploma or GED.
However, this might not be enough for the more prominent and recognized animal care facilities.
They would rather hire someone who has:
Completed the relevant coursework from an accredited program
Possessed a vet assistant certification
So you're encouraged to take the next step and enroll in a program.
You can consider going to Baker College or Ross Medical Education Center.
Or you can look for institutions approved by the National Association of Veterinary Technicians in America (NAVTA).
NAVTA has created the Approved Veterinary Assistant (AVA) program.
It's a comprehensive curriculum with licensed courses available throughout the country.
You can visit and browse their website for the complete list of online programs and schools.
The program is available to everyone interested, and it includes lectures and training which will prepare you for this career.
It focuses both on practical and theoretical knowledge, enabling you to learn, among other things, the following:
Diagnostic processes
Animal illnesses and their causes
Animal anatomy and physiology
Parasitology
After completing the program, you can prepare to take the vet assistant certification exam.
A passing score on the AVA exam means that you showcase the ability to work professionally in this field.
Job Prospects in Michigan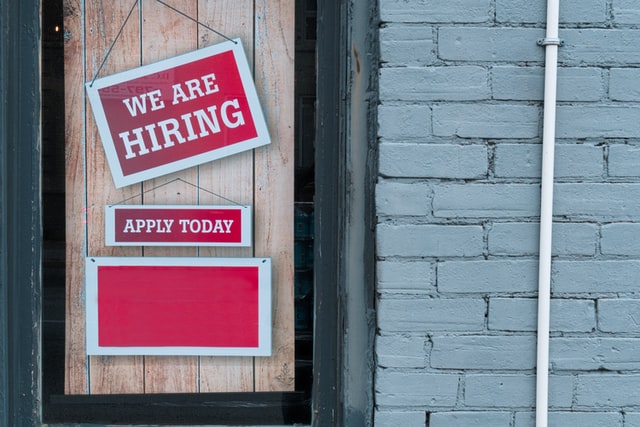 Everybody is eager to start working after finishing their studies, but that might not always be the case.
Some find it wise to volunteer or intern at various animal shelters to gain experience.
Nevertheless, you won't face any difficulties when it comes to employment in Michigan.
The need for vet assistants here is increasing, and there are many places where they can look for a job.
You can choose to work at a wildlife refuge, vet clinic, zoo, animal shelter, or nonprofit organization.
These institutions determine the criteria on which they will decide who to employ.
Some of the potential employers in the state are:
Michigan Veterinary Medical Association
Veterinary Centers of America Branches

Northeast Cat and Dog Hospital
Southwest Michigan Animal Emergency and Referral Center
Cherry Bend Animal Hospital
Portage Animal Hospital

Vetco Wellness Centers and Vaccination Clinics in:

Sterling Heights Petco
Lake Orion Petco
Ann Arbor Petco
Detroit Petco
Potential Salary in Michigan
When we consider all the responsibilities that a vet assistant does, the salary may be modest in comparison.
Per Salary.com, the salary ranges between $25,611 and $38,341 annually as of February 2022.
Meanwhile, an average vet assistant earns an average of $31,786 in a year.
Here's a table of the salary percentile for you to look over.
| | |
| --- | --- |
| Percentile | Salary |
| 10% | $19,990 |
| 25% | $25,611 |
| 50% | $31,786 |
| 75% | $38,341 |
| 90% | $44,309 |
On the other hand, the one below shows the annual salaries in different places within the state.
Average Annual Salary by Location
| Location | Avg. Annual Salary |
| --- | --- |
| Detroit | $31,614 |
| Grand Rapids | $30,105 |
| Warren | $31,614 |
| Flint | $28,623 |
| Sterling Heights | $31,516 |
| Lansing | $30,210 |
| Ann Arbor | $32,062 |
| Livonia | $31,516 |
| Dearborn | $31,614 |
| Westland | $31,715 |
Continuing Education for Vet Assistants
These are the most popular and useful resources that you can benefit from.
Final Words
We understand that for an animal lover, dealing with animals and helping them all day might be the dream job.
But before you decide to become a vet assistant, it's important to understand both the positive and negative sides of this profession.
There are more things that you must do daily than most people realize.
So find pleasure and fulfillment in the job itself.
Don't worry; there will always be a demand for vet assistants in Michigan and in the U.S.
And so, your chances of getting a satisfactory job and pay are great.
But for this to happen, with you involved in vet care, getting the appropriate education is necessary.
How to Become a Veterinary Assistant by State