Sponsored Listings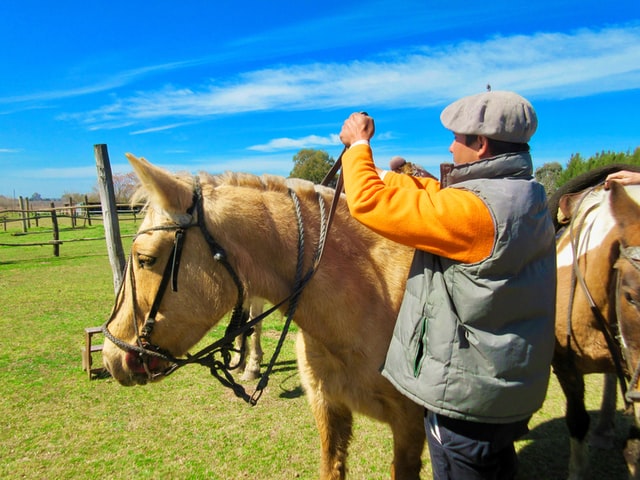 This article aims to support animal lovers who have dreamt to get a job in the veterinary field.
That's why we've gathered all relevant information in the vet assistant profession.
Animals deserve attention as we do, resulting in a rising demand for animal welfare today.
As a vet assistant, expect to work with both people and animals.
So you must be hard-working and dedicated to providing animals with excellent care and service.
Are you ready to develop your knowledge and skills?
Here's how you can become a vet assistant in Nevada.
What a Vet Assistant Does
A vet assistant career is very attractive to young people because of its simple educational and job requirements.
But do note that your main responsibility is to assist vets and vet techs in providing medical care to animals.
Other tasks you shoulder are the following:
Manage appointments
Keep and update records
Communicate with clients
Clean and maintain instruments
Administer medications
Provide emergency first aid if necessary
To be efficient in your duties, you must be emphatic, have a keen eye for details, and a problem solver.
Doing so helps ease the operations of the animal care facility you're working at.
Popular Programs
Education Requirements in Nevada
The state doesn't have formal education requirements for vet assistants.
You don't even have to be trained to work as one.
However, a vet assistant's job isn't easy.
You need to have animal-related knowledge to perform your job well.
Fortunately, vet assistant programs are available in high schools, colleges, and online.
It's important that you look for a NAVTA-accredited program for comprehensive training and education.
These programs are taught by experts in veterinary medicine.
They're designed to help you become effective professionals and get your certification, which opens a lot of career opportunities.
There are currently no NAVTA-accredited schools in Nevada, but you can still enroll in programs offered by others.
Carrington College
Pima Medical Institute
Once you finish your studies, you'll take an exam to earn your certification.
If you enroll in a NAVTA program, then you'll earn the title of Approved Veterinary Assistant (AVA).
To retain this designation, you have to renew it every two years.
Job Prospects in Nevada
Vet assistants can work in veterinary practices and clinics nationwide.
So it really isn't that difficult for you to find a job.
The only challenge is if you meet the employer's job requirements.
Usually, smaller and private clinics accept candidates with no certification and even high school graduates.
But those more reputable ones require both education and certification.
They need the guarantee that you can perform the job well and competently.
Here are some potential employers you can consider in Nevada.
Veterinary Centers of America Branches

Spring Mountain Animal Hospital
Lakeside Animal Hospital
Hualapai Animal Hospital
Black Mountain Animal Hospital

Banfield Pet Hospital in:

Las Vegas Durango
Deer Park
Las Vegas Craig Rd
Potential Salary in Nevada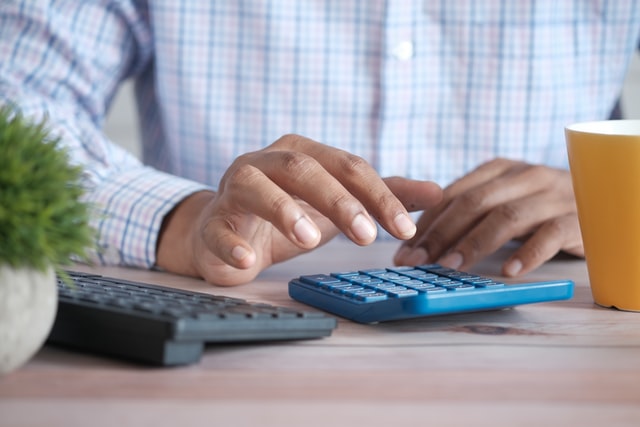 A vet assistant's pay varies by employer, geographic location, and experience.
In Nevada, you can earn between $26,231 and $39,268 annually as of February 2022 (Salary.com).
Your average annual salary amounts to $32,555.
Here's a table showing the salary percentile in Nevada.
| | |
| --- | --- |
| Percentile | Salary |
| 10% | $20,473 |
| 25% | $26,231 |
| 50% | $32,555 |
| 75% | $39,268 |
| 90% | $45,380 |
Meanwhile, the one below shows the salaries in different places within the state.
Average Annual Salary by Location
| Location | Avg. Annual Salary |
| --- | --- |
| Las Vegas | $31,981 |
| Reno | $30,979 |
| Henderson | $31,858 |
| North Las Vegas | $31,981 |
| Sparks | $30,979 |
| Carson City | $31,102 |
| Elko | $26,258 |
| Boulder City | $31,549 |
| Mesquite | $31,519 |
| Fallon | $30,578 |
Continuing Education for Vet Assistants
Continuing education helps in establishing job security.
It can even be your stepping stone toward getting a vet technician's degree.
You can attain additional knowledge through the following resources.
Final Words
It's true that vet assistants only receive modest salaries compared to others in the same industry.
However, by investing in your skills and accumulating experience, you can earn more than the average pay.
It also helps in your career success in the future.
Besides, you entered this profession to help animals in need.
And that's satisfaction in itself.
How to Become a Veterinary Assistant by State