Sponsored Listings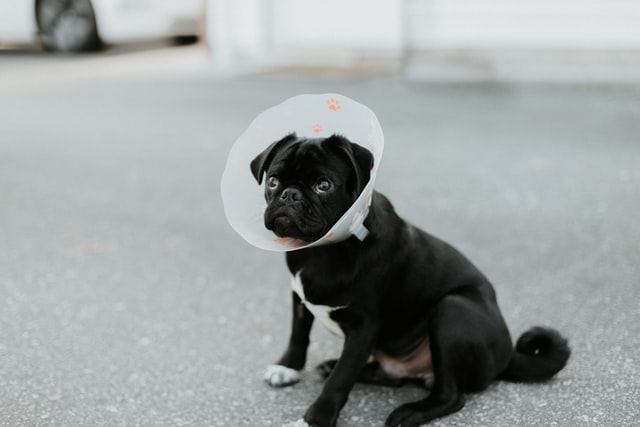 Being a vet assistant is rewarding and satisfying.
But only for those who wouldn't mind spending all day working around animals and cooperating with people.
And yes, your love for animals can earn you a decent job and salary.
Playing and caring for animals wouldn't be your only task.
You have various responsibilities in a vet clinic.
Learn all that and how you can become a vet assistant in Massachusetts on this page.
What a Vet Assistant Does
A vet assistant is a person who can work in a veterinary hospital, shelter, zoo, or clinic.
Pet owners rely on the knowledge and skills of veterinary staff to treat their pets.
So as a vet assistant, you'll support vets and vet techs in their everyday tasks.
Providing basic care for pets and non-farm animals
Feeding and bathing animals
Disinfecting exam rooms
Giving medications or vaccinations
Note, however, that your tasks depend on where you work, the vet's obligations, and the clinic's reputation.
You may even have to do some fieldwork and work on night shifts, weekends, or holidays.
Popular Programs
Education Requirements in Massachusetts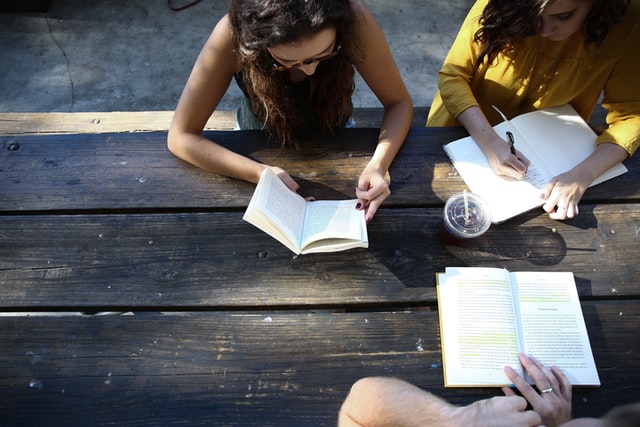 Massachusetts doesn't require any kind of formal education except for a high school diploma or GED equivalency.
You can immediately work under a vet after high school.
However, many decide to further their education to realize the role you play in the vet team.
That is, you need more skills and knowledge to do them well.
You can enter vet assistant programs online or in-class that will prepare you for the work ahead.
Some of the classes include subjects related to:
Veterinary workplace
Vet care and advice on sick or injured animals
Medical, surgical, and dental nursing procedures
Here are some of the schools in Massachusetts you can enroll in:
Ethos Health Veterinary Assistant Program
Worcester Technical High School
Massasoit Community College
Or you can choose from several other programs in the country that offer vet assistant training and practice.
Most employers prefer that you take one that's accredited by the National Association of Veterinary Technicians of America (NAVTA).
They offer three options to obtain your education.
Externship Option
Experiential Learner
Veterinary Assistant Program.
Upon completion, you can opt to take the NAVTA certification exam.
Passing it will earn you the title Approved Veterinary Assistant (AVA).
Note that you have to renew your AVA every two years by earning 10 continuing education credits.
Job Prospects in Massachusetts
Massachusetts has many vet clinics and hospitals where future vet assistants can work.
Most of them are well-known and respected clinics that provide great animal care.
Know, however, that the more reputable the facility is, the greater the demands and duties.
So if you work in rescue and animal rehabilitation centers, you'll have more serious responsibilities.
Here's a list of potential employers in the state you can submit an application to.
Veterinary Centers of America Branches

Everett Animal Hospital
South Shore (Quincy) Animal Hospital
North Main Street Veterinary Clinic
Hanson Animal Hospital

Banfield Pet Hospital in:
Vetco Wellness Centers and Vaccination Clinics in:

Charleston Petco
Waltham Petco
Falmouth Petco
Mansfield Petco
Potential Salary in Massachusetts
Massachusetts is one of those states offering higher salaries to vet assistants.
Of course, your salary depends on several factors.
An area's development and social situation
Working hours and workload
Vet clinic's reputation
Number of clients
Educational level
Salary.com reported that as of February 2022, the average annual salary is $34,556.
The salary range is usually around $27,000 to $41,000 annually.
Here's the salary percentile for you to review.
| | |
| --- | --- |
| Percentile | Salary |
| 10% | $21,731 |
| 25% | $27,843 |
| 50% | $34,556 |
| 75% | $41,682 |
| 90% | $48,170 |
Different places in the state have different annual salaries, but with slight differences.
The table below shows the variations.
Average Annual Salary by Location
| Location | Avg. Annual Salary |
| --- | --- |
| Boston | $34,826 |
| Worcester | $32,491 |
| Springfield | $32,244 |
| Lowell | $33,632 |
| Cambridge | $34,826 |
| Brockton | $33,416 |
| New Bedford | $32,521 |
| Fall River | $32,521 |
| Lynn | $34,826 |
| Quincy | $34,826 |
Continuing Education for Vet Assistants
The chances of getting a job in Massachusetts are equal for all the candidates.
However, candidates with certifications will most likely have better employment chances.
That's why you should think about getting a certificate.
Or if you already have it, continue with improving your skills and knowledge by attending seminars and additional courses.
Here are a few organizations that can help provide reference materials and additional resources.
Final Words
You're always welcome to try becoming a vet assistant.
But keep in mind that petting the animals isn't the only skill you need to have for this job.
Pet owners consider animal care facilities important for the treatment of their ailing pets.
So when employers look for vet assistants, you must have the knowledge and skills to perform well.
It'd be best if you earn your certification too!
How to Become a Veterinary Assistant by State