Sponsored Listings
If you can't afford to become a vet or vet tech, maybe being a vet assistant is for you.
You'll still work with animals, helping with their healthcare, but with a less complex responsibility.
That's why it's important to recognize and know the role you play in a vet team.
The larger clinic, the greater the demands and duties.
If you're interested, here's how you can become a vet assistant in Georgia
Vet Assistant: What It Entails
Only consider being a vet assistant if you place equal significance in animal healthcare facilities as human hospitals.
Why is this necessary to emphasize?
Because animals deserve equal treatment as humans.
And as the person providing healthcare, they need your help, support, and compassion pre–, during, and post-treatment.
Your everyday tasks involve the following:
Provide basic animal care
Conduct fieldwork
Disinfect exam rooms
Administer medications or vaccinations
Assist the vet or vet tech
Advice and comfort pet owners
Usually, you'll work in shifts with your colleagues.
But in some cases, you have to do extra legwork for emergencies, even if it's a holiday or weekend.
Education Requirements in Georgia
Employers tend to hire a vet assistant who possesses the knowledge, skills, and experience.
So, even though Georgia doesn't require formal education for it, it's best to enroll in a vet assistant training program.
With how vets and vet techs rely on you, that justifies their demand for educated individuals as future employees.
High school graduates may also apply and get hired, but priority is given to those with certifications.
Fortunately, there are high schools that offer vet assistant classes to their students.
For those high schools that don't have it, Georgia has several community colleges you can enroll in.
Here are some of those schools:
Middle Georgia Technical College
Ogeechee Technical College
University of Georgia
Typically, you can complete the program in six months up to a year, depending on the curriculum.
After completing it, you can opt to take the Approved Veterinary Assistant (AVA) exam by the National Association of Veterinary Technicians in America (NAVTA).
NAVTA has plenty of accredited schools on their roster, both in high school and college.
You can find the list on their website, including online programs provided by prominent organizations.
Note, however, that you don't have to enroll in any NAVTA-approved program.
You can choose any institution you prefer.
The one with NAVTA is highly recommended because of the educational standards they implement.
The things you'll learn here will be comprehensive, including:
Identifying the causes of diseases
Its treatment methods
Lab procedures
NAVTA also opens its doors for well-established vet assistants pursuing continuing education.
Popular Programs
Job Prospects in Georgia
Certificate or none, you can find and apply at any animal healthcare facilities, such as:
Animal shelters
Vet hospitals and clinics
Zoos
Here's a list of highly-respected institutions in Georgia that you can consider working at.
VCA Animal Hospitals

Carrollton Animal Hospital
Columbia Animal Hospital
Roswell Animal Hospital
Greater Savannah Animal Hospital

Banfield Pet Hospital
Vetco Wellness Centers and Vaccination Clinics inside PETCO
Potential Salary in Georgia
According to Salary.com, a vet assistant in Georgia earns an average of $30,687 a year as of January 2022.
Their salary range is usually between $24,725 and $37,015 annually.
Take a look at the table below to see how much your base salary could be if you belong to a certain percentile.
| | |
| --- | --- |
| Percentile | Salary |
| 10% | $19,298 |
| 25% | $24,725 |
| 50% | $30,687 |
| 75% | $37,015 |
| 90% | $42,776 |
Further, the annual salary differs between Georgia cities but not by much.
The table below depicts that.
Average Annual Salary by City
| Location | Avg. Annual Salary |
| --- | --- |
| Atlanta | $30,521 |
| Augusta-Richmond County | $28,688 |
| Columbus | $27,876 |
| Savannah | $28,843 |
| Athens-Clarke County | $30,305 |
| Macon | $28,661 |
| Roswell | $30,406 |
| Albany | $28,362 |
| Marietta | $30,435 |
| Warner Robins | $28,574 |
Continuing Education for Vet Assistants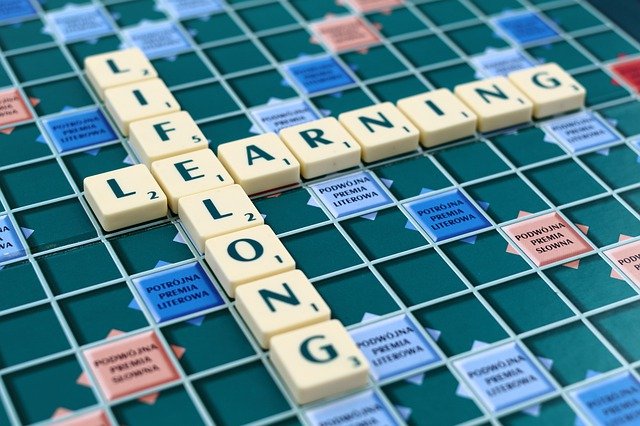 People are learning animals: the more knowledge they acquire, the better their future will be.
So we provided a list of resources for those:
Non-certified vet assistants wanting to attend a program
AVAs gearing toward becoming a vet tech or even a vet
Please use these for your reference as you see fit.
Final Words
As you know, in an animal healthcare facility, the vet has the power.
But even kings need help, and that's where you, the vet assistant, come in.
You play a vital role in a vet team.
You're the clinic's "first line of defense"—the person clients talk to and interact the most with.
So don't underestimate your job even when you do admin tasks most of the time.
How to Become a Veterinary Assistant by State