Sponsored Listings
It is very difficult to determine which career is the best for you.
Aspiring vet assistants may ask themselves questions that would help them decide if this is the path they want to take.
What is it like to spend your day working with animals?
Can this career path give me fulfillment and satisfaction?
But if you truly feel love toward animals and want to save their lives, then maybe this is the ideal career for you.
So if you're interested in becoming a vet assistant in North Dakota, then read on and learn more.
What a Vet Assistant Does
What aspiring vet assistants should bear in mind is the fact that their job includes multiple activities and duties.
That's why you should be able to handle both delicate lab equipment and scared or hurt animals.
You should possess technical and medical skills to complete daily tasks as well
And although you only have to follow the vet's instructions, you do, on occasion, have decision-making power in certain situations.
As such, critical thinking and problem-solving skills are necessary qualities you need to practice.
Most of all, you have to be compassionate and empathetic to serve animal patients and clients well.
Regarding the daily duties, you have versatile tasks entrusted to you.
You will, among others, have to:
Monitor patients after surgical procedures
Educate pet owners on treatment, surgical procedures, and medication for their pets
Provide basic animal care and first aid
Assist vets during surgeries and examinations
Administer medications and vaccinations
Popular Programs
Education Requirements in North Dakota
Finishing high school is the minimum requirement to work as a vet assistant in North Dakota.
On paper, training or experience isn't necessary since you can learn what you have to do directly from the vet.
Today, however, these don't seem enough to get you considered, especially by reputable vet facilities.
Mostly because they don't want you to be in a situation where you can't do first aid or know the best way to control fleas, thus affecting the business.
So now's the time to take a vet assistant program and get the appropriate training you need.
Over the course of at least six months, you'll be focus­ing on the knowledge and skills required for this job.
Typically, the program curriculum will be structured around the following topics:
Animal care
Common diseases and treatment
Behavior management and safe handling techniques
Laboratory and surgical support preparation
Physical examinations
Computer operations and office procedures
Marketing and business management
You can learn these and more at the following schools:
Lake Region State College
Bismarck State College
Dakota College at Bottineau
Another option is enrolling in a program by the National Association of Veterinary Technicians in America.
Their Approved Veterinary Assistant (AVA) program helps you attain the necessary professional credentials.
Basically, it's a preparatory training program enabling you to work proficiently in vet facilities.
After completing it, you can then take the AVA exam to earn your certification.
Job Prospects in North Dakota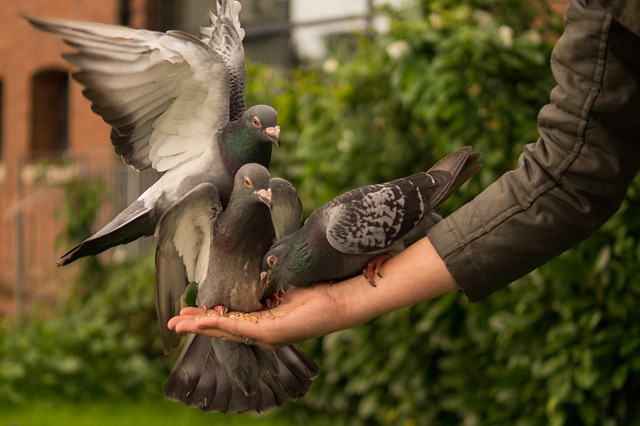 Generally speaking, the vet staff is in constant demand.
However, there seems to be a lack of trained and educated vet assistants in states like North Dakota.
As such, it created a rise in job openings to hiring individuals with great vet and technical skills.
More so ones that are certified vet assistant title holders.
And here are a few potential employers you can send an application to in North Dakota:
Missouri Valley Vet – Commerce
Steele Veterinary Clinic
Pinkerton Animal Hospital
Southgate Veterinary Hospital
Lewis and Clark Animal Hospital
Turtle Mountain Veterinary Services
Animal Health Clinic – Fargo
And if getting employed isn't in your plans, you can also dabble in private practice or open your own business.
Potential Salary in North Dakota
As with any career, the vet assistant's salary varies from place to place.
But if we look at the state average, we'll find that you can earn $29,823 annually as of February 2022 per Salary.com
And if you've been in this industry long enough, you may earn somewhere between $24,030 and $35,973.
Take a look at the state salary percentile below for your reference.
| | |
| --- | --- |
| Percentile | Salary |
| 10% | $18,755 |
| 25% | $24,030 |
| 50% | $29,823 |
| 75% | $35,973 |
| 90% | $41,573 |
Meanwhile, the table below shows the salaries in different places in North Dakota.
Average Annual Salary by Location
| Location | Avg. Annual Salary |
| --- | --- |
| Fargo | $28,948 |
| Bismarck | $28,760 |
| Grand Forks | $26,949 |
| Minot | $28,297 |
| Mandan | $28,760 |
| Dickinson | $28,297 |
| Jamestown | $28,391 |
| West Fargo | $28,948 |
| Williston | $28,297 |
| Wahpeton | $28,486 |
Continuing Education for Vet Assistants
Choosing a vet assistant career means constant development of skills and knowledge.
So you pursuing a continuing isn't only for the sake of your AVA renewal but also to keep up with industry standards.
The following resources can help you with that through seminars and training they occasionally offer.
Final Words
Becoming a vet assistant requires dedication to efficiently serve animal patients and owners.
You must commit to their health and welfare.
And that's why many animal care facilities only choose vet assistants that show promise in the vet field.
Your high competencies will serve as your advantage when applying at the facility of your choice.
How to Become a Veterinary Assistant by State