Sponsored Listings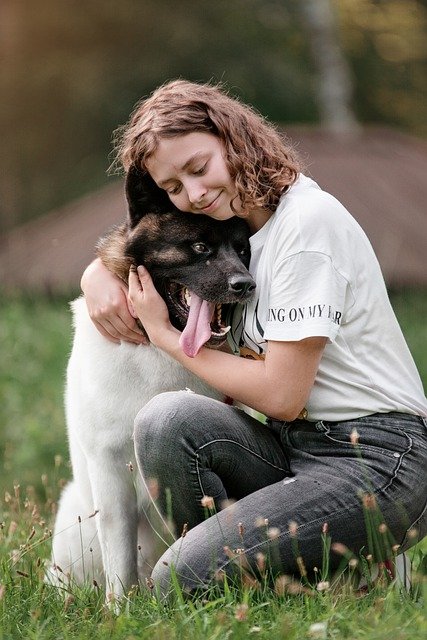 Love towards animals is treated equally to that of love between people.
In some cases, people feel greater love toward animals.
And so, pet owners have a growing concern about their pets' welfare, leading to the growing development of vet care.
This is great news for people who are interested in the vet field as it offers an abundance of job options.
Take a career as a vet assistant for one.
So if you care about animals and would love to help keep them healthy, here's how you can become a vet assistant in New Mexico.
What a Vet Assistant Does
First of all, personal characteristics are important to be successful in this field.
A good veterinary assistant must have excellent communication skills.
You need to be empathetic and compassionate to understand the emotions a distressed pet owner is going through.
Also, you must be patient enough to handle all the questions and concerns they may have.
Organizational skills and a keen eye for detail are also a must to successfully perform your duties.
When it comes to your tasks, you'll mostly do administrative or clerical duties like:
Answering phone calls
Booking appointments
Communicating with clients and other staff
Regulating payments and marketing
Cooperating with other vet facilities
But you also shoulder some complex tasks in your workday such as:
Assist vets, especially during surgery
Take and develop x-rays
Collect urine samples
Perform laboratory tests
Administer injections and medication
Prepare and maintain the exam rooms and treatment areas.
Provide basic animal care (e.g., hygiene, food, etc.)
If these duties are manageable for you, then this career is definitely something you should consider.
Popular Programs
Education Requirements in New Mexico
The state allows high school graduates to work as vet assistants even without proper training or experience.
However, it's recommended to further your studies to learn the dos and don'ts of this career.
Most of all, the tasks assigned to you are dependent on your knowledge and skills.
The more talented you are in your job, the more trusted you are by the vet and the vet team.
And so, being that good qualifications matter, you should consider taking the Approved Veterinary Assistant (AVA) program.
It's a training program developed by the National Association of Veterinary Technicians in America (NAVTA).
It aims to give you comprehensive training, in line with the industry trends, with the goal to make you a certified professional.
Although no schools in New Mexico offer NAVTA's AVA yet, you can enroll in online programs provided by the following:
Animal Behavior College
Penn Foster
VetBloom
VetMedTeam
If you're a traditional learner, some schools offer a vet assistant program with a certification even if it's not accredited by NAVTA.
These are just a few of the schools in New Mexico you can consider:
Central New Mexico Community College
Pima Medical Institute
Carrington College
INAVTA also offers other options if you can't afford schooling at this time.
Externship Option for people seeking a position as a vet assistant
Experiential Learner for employed vet assistants in New Mexico
Job Prospects in New Mexico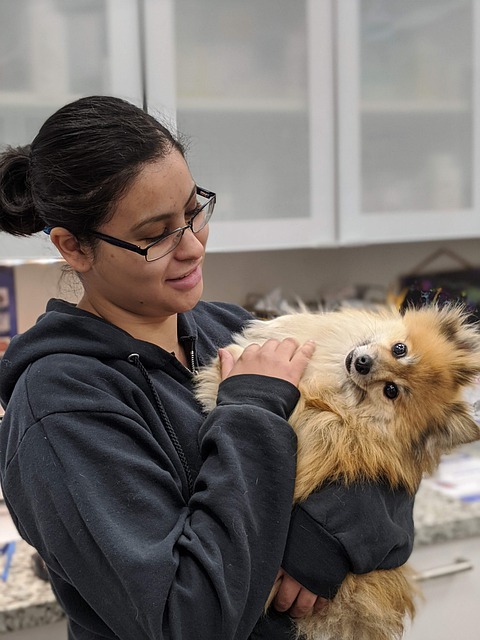 Today, many vet clinics and hospitals popped up across New Mexico, seeking to hire new vet assistants.
What's even better is that job growth here is expected to increase in the future.
You won't have trouble finding a job upon finishing the program.
That's because your qualifications make you confident and prepared to face all kinds of difficulties this job throws at you.
The more demanding your duties are, the higher your salary will be.
The following well-known facilities will appreciate your skills and knowledge, especially if you're an AVA.
Veterinary Centers of America Branches

West Mesa Animal Hospital
Wyoming Animal Hospital
Town and Country Animal Hospital
Arrighetti Animal Hospital
Veterinary Care Animal Hospital and Referral Center

Banfield Pet Hospital in Albuquerque
Potential Salary in New Mexico
Salary.com reported that as of February 2022, the salary ranges from $23,390 and $35,016.
According to these numbers, you'll earn, on average, an annual salary of $29,029.
The salary percentile is shown in the table below.
| | |
| --- | --- |
| Percentile | Salary |
| 10% | $18,256 |
| 25% | $23,390 |
| 50% | $29,029 |
| 75% | $35,016 |
| 90% | $40,466 |
Meanwhile, the table below shows the varying salaries in different places in New Mexico.
Average Annual Salary by Location
| Location | Avg. Annual Salary |
| --- | --- |
| Albuquerque | $29,011 |
| Las Cruces | $26,227 |
| Santa Fe | $29,158 |
| Rio Rancho | $28,919 |
| Roswell | $27,060 |
| Farmington | $28,622 |
| Alamogordo | $27,523 |
| Clovis | $27,333 |
| Hobbs | $26,619 |
| Carlsbad | $27,060 |
Continuing Education for Vet Assistants
We want to emphasize that the ideal candidate for this profession needs to be willing to learn new skills and develop their abilities.
You need to be updated on the latest industry news for your career growth and advancement.
So attending continuing education seminars courses would be extremely beneficial for you.
The following offers resources you can take advantage of.
Final Words
As of this moment, you have the passion but lack the knowledge and skills to confidently work as a vet assistant.
So if you want to be a part of the vet team, you should take the AVA or other programs to earn good qualifications.
Remember, employers, especially vets, want someone who already knows what they need to do upon hiring.
They want quality skills from you, as well as the eagerness to learn and develop yourself.
How to Become a Veterinary Assistant by State