Sponsored Listings
Do you think working with animals can be so rewarding and satisfying?
Then maybe you can try becoming a vet assistant.
Treatment of animals has significantly changed throughout the years.
Now, pets are becoming valuable family members, increasing the demands for their health and welfare.
As such, vet assistants are badly needed to meet those demands.
So here's how you can become one in Florida.
What a Vet Assistant Does
You need to know that there are numerous obligations in animal care facilities.
And as a vet assistant, you're entrusted to veterinary assistants with several responsibilities.
When pet owners come to an animal hospital, they're under great stress.
In this situation, you're the first person to talk to these distressed people.
At times, they're more difficult to handle than the ailing animals themselves.
(But we understand where they're coming from.)
Other responsibilities you shoulder are the following:
Administrative/clerical work
Surgery preparation and assistance
Equipment cleaning
Basic animal care
Popular Programs
Education Requirements in Florida
Florida doesn't require any formal or tertiary education for those who want to be vet assistants.
You can even start working as one at a young age without any prior training.
However, there's an added benefit of acquiring training to be skilled in the responsibilities attached to the job.
Doing so also improves your career opportunities in the future.
Some high schools offer vet assistants programs to interested students.
If your high school doesn't have one, there are colleges and online courses you can enroll in.
Marion County Community Technical and Adult Education Center
Orange Technical College
Suncoast Technical College
The program teaches you lessons in but isn't limited to:
Medical terminology
Restraining techniques
Proper way to administer medicines
This will allow you to be familiar with standard practices and procedures before entering the workforce.
Note that only a vet assistant with high qualifications can earn a certificate.
NAVTA and Its Program
The National Association of Veterinary Technicians in America (NAVTA) has standardized the education of vet assistants.
Their Approved Veterinary Assistant (AVA) certification program trains you comprehensively in what you need to know.
Unfortunately, Florida doesn't have a NAVTA accredited school, but you can still take one online via:
Penn Foster
Animal Behavior College
VetMedTeam
VetBloom
After completion, you're now qualified to take the AVA examination.
You can learn more about the AVA program on their website.
Job Prospects in Florida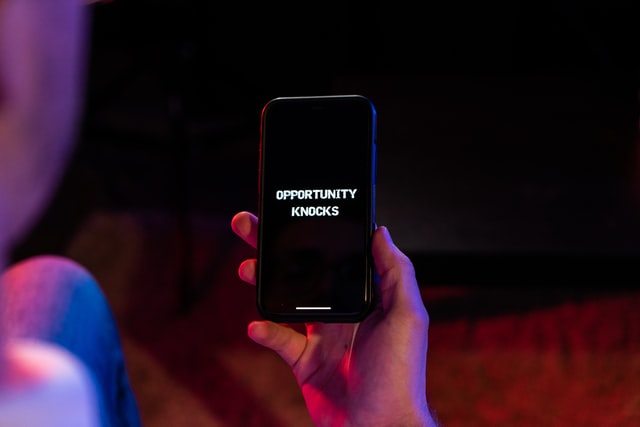 Florida offers equal job opportunities for all vet assistants.
But of course, those with certification have greater chances of employment.
So when deciding where to apply, it's always good to compare living-cost indexes and salary differentials between them.
Here are some of the potential employers you can find in Florida:
Veterinary Centers of America Branches

Gulf Bay Animal Hospital
Wiles Road Animal Hospital
Hollywood Animal Hospital
Cabrera Animal Hospital

Banfield Pet Hospital in:

Lakeland
Kissimmee
Orlando

Vetco Wellness Centers and Vaccination Clinics in:

Palm Beach Gardens Petco
North Miami Petco
Naples Petco
Vero Beach Petco
Potential Salary in Florida
Usually, your salary can depend on the type of work that you do.
Per Salary.com, you can earn an average of $30,173 annually as of February 2022.
The salary range is estimated to be between $24,000 and $36,000 a year.
The table below shows the salary percentile in Florida.
| | |
| --- | --- |
| Percentile | Salary |
| 10% | $18,975 |
| 25% | $24,311 |
| 50% | $30,173 |
| 75% | $36,395 |
| 90% | $42,060 |
Meanwhile, the one below shows the salaries in different places in the state.
Average Annual Salary by Location
| Location | Avg. Annual Salary |
| --- | --- |
| Jacksonville | $29,121 |
| Miami | $30,038 |
| Tampa | $29,399 |
| St. Petersburg | $29,374 |
| Hialeah | $29,806 |
| Orlando | $29,353 |
| Fort Lauderdale | $29,964 |
| Tallahassee | $27,985 |
| Hollywood | $29,964 |
| Pembroke Pines | $29,769 |
Continuing Education for Vet Assistants
Whether you're currently employed or planning to earn your AVA, you should think about continuing your education.
It increases the chances of your career advancements.
The following offer you opportunities to level up to even vet technicians:
Final Words
If you have ever thought of becoming a vet assistant, this is the right moment to do so.
And getting your education is the first step toward it
Your salary won't be the same as others.
Mostly because the work that you do may be lighter or heavier than theirs.
Nevertheless, that's just the tip of the priority scale.
What really matters is that you're able to provide excellent animal care to those that need it most.
How to Become a Veterinary Assistant by State