Many people who love animals pursue careers in animal care.
While some of them become veterinarians or veterinary technicians, others get into veterinary assisting.
As a veterinary assistant, you have many opportunities to work closely with different kinds of domestic and wild animals.
From dogs and cats to reptiles and horses, your day-to-day involves feeding, bathing, and exercising them.
You also perform and assist in various medical procedures, interact with clients, and take on administrative duties.
Because of the importance of the role of a veterinary assistant in the operations of any veterinary facility, it should not come as a huge surprise that they are paid well.
If you are in Fort Lauderdale, for example, you can earn around $25,000 to $40,000.
With a higher skill level and more experience, you can take home $45,000+.
Do you think veterinary assisting is the career for you?
Take a look at our list of veterinary assistant schools in Fort Lauderdale to get started.
Sponsored Listings
HCI College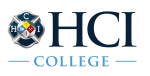 About the School
HCI College is a private higher education institution that offers programs designed to instill the knowledge and skills of professional practice.
From healthcare to technical fields, their areas of study prepare students for employment in their chosen fields.
Whether associate degrees or diploma programs, they uphold and foster the values of higher education and social responsibility.
Through their faculty and staff comprising of experienced nurses, paramedics, and firefighters, they provide students with an environment that is consistent with their core values and allows for growth and advancement.
They were established in 1993 and are accredited by the Accrediting Commission of Career Schools and Colleges.
Courses Offered
The Veterinary Assisting Diploma Program teaches the skills needed to be part of the fast-growing veterinary medicine industry.
It prepares students for entry-level employment as an assistant to a veterinarian or veterinary technician.
Its goals and objectives are:
Learn animal anatomy and physiology, animal care activities, and veterinary terminology
Handle and restrain animals
Interpret pet behavior
Maintain proper sanitation, housing, and nutrition
Assist in routine exams
Prepare for surgeries
Keep medical and imaging records
Offer client education
It requires a 180-hour externship in which students get real-world practice under the supervision of a licensed veterinarian or credentialed veterinary technician.
The full program takes 10 months to complete.
Visit School Website

Address: 1201 W Cypress Creek Rd Suite 101, Fort Lauderdale, FL 33309, United States
Broward College
About the School
Broward College is a public college in the Florida College System established in 1959.
Serving 68,000+ students each year, they are committed to their mission of "transforming students' lives and enriching their diverse community through academic excellence, innovation, and meaningful career opportunities."
Their core values are Academic Excellence and Student Success, Diversity and Inclusion, Innovation, Integrity, Sustainability, and Lifelong Learning.
Accredited by the Southern Association of Colleges and Schools Commission on Colleges, they offer Associate in Arts, Associate in Science, Associate in Applied Science, Bachelor of Science, and Bachelor of Applied Science degrees in Business, Education, Health Sciences, STEM, and many more.
They also offer certificates and diplomas at approved degree levels, such as Public Safety, Aviation, IT, and Healthcare.
Courses Offered
The Become a Veterinary Assistant Program teaches the fundamentals of veterinary assisting.
Its syllabus consists of 12 lessons:
Lesson 1 – History of Veterinary Practice and Dog and Cat Reproduction
Lesson 2 – Vaccinology for Dogs and Cats
Lesson 3 – Parasites Infecting Pets and People
Lesson 4 – How to Pick the Best Food for Your Pet; Prescription Diets
Lesson 5 – Euthanasia: The Procedure, How to Help Clients, and Assisting Children With Pet Loss
Lesson 6 – Workplace Safety and Veterinary Hospital Economics
Lesson 7 – Pet First Aid and Cardiopulmonary Resuscitation
Lesson 8 – External Parasites of Pets, Including the Flea
Lesson 9 – Confidentiality and Grievances, Client Communications, and Client Education
Lesson 10 – Medical Records and Prescriptions
Lesson 11 – Alternative Therapies in Veterinary Medicine
Lesson 12 – Behavior Counseling for Puppies and Kittens and Putting It All Together in a Health Plan
It is a 100% online, instructor-led class.
It requires 24 course hours and costs $135.
Visit School Website

Address: 111 East Las Olas Blvd, Fort Lauderdale, FL 33301
---
Veterinary Assistant Schools by City in Florida
See all Schools in Florida >