For people with a high school diploma or GED, finding a good-paying job is not impossible.
If they have a passion for animals, they can consider a career as a veterinary assistant and work at veterinary clinics and hospitals.
In Orlando, FL, for instance, veterinary assistants earn an average base salary of $15.41 per hour.
Those with more experience, skills, and credentials get paid even higher and take home at least $18 per hour.
You might want to choose this career path if you are an animal lover and want a rewarding career doing what you love.
Check out the veterinary assistant schools in Orlando, FL below to find out what you need to do.
Sponsored Listings
Southern Technical College Orlando
About the School
Southern Technical College is a career education and training school that offers a variety of medical and technical programs that prepare students for entry-level employment.
They are committed to delivering quality training in the growing fields of Allied Health, Nursing, Technical Trades, and Veterinary Assisting.
They pride in their curriculums that combine traditional and innovative teaching techniques and are in touch with the needs of the industry today and in the future.
With the help of their dedicated faculty, they want to impart knowledge and skills crucial to career success and high quality of life.
They are accredited by the Accrediting Council for Independent Colleges and Schools and the Accrediting Commission of Career Schools and Colleges.
They have campus locations in Auburndale, Brandon, Fort Myers, Orlando, Port Charlotte, Sanford, and Tampa.
Courses Offered
The Veterinary Assisting Program is a 10-month Diploma Program that prepares students to pursue successful careers as veterinary assistants working under the supervision of a veterinarian or veterinary technician.
It is designed to meet the needs of veterinary hospitals, animal clinics, and other employers in the veterinary health industry.
It uses a combination of classroom and laboratory sessions to ensure that students receive the right training to perform veterinary assisting duties efficiently.
It covers the following courses:
Introduction to Veterinary Assisting
Medical Terminology
Anatomy and Physiology
Laboratory Procedures
Pharmacology
Veterinary Clinical Procedures
Hospital and Surgical Procedures
It also requires a 180-hour externship.
Upon successful completion, graduates receive their diplomas and become eligible to sit for the Certified Veterinary Assistant exam.
Career options include animal hospitals, veterinary clinics, animal shelters, animal day care facilities, and boarding facilities.
Visit School Website

Address: 1485 Florida Mall Ave, Orlando, FL 32809, United States
University High School – Orange County Public Schools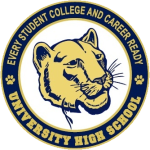 About the School
University High School is a public high school that belongs to the Orange County Public School District that serves Orange County, Florida.
They opened their doors in 1990 and are currently home to approximately 3,000 students.
They offer a wide variety of academic programs, such as World Languages, Performing Arts, Science, Math, and Physical Education.
They also have Career Pathway offerings that prepare for postsecondary education, industry certification, and careers.
Their Technical College Programs include Agricultural Sciences, Business Management and Analysis, Fundamental Food Service Skills, and Veterinary Assisting.
Fully accredited by AdvancED, they are ranked as a Top High School by US News and World Report.
Courses Offered
The Veterinary Assisting Program focuses on teaching the basics of animal care and the skills to perform various veterinary hospital duties.
It consists of three courses:
Animal Care Giver – This covers restraint and control of select species, safety, and sanitation.
Kennel Tech – This covers animal behavior, kennel production management, preventative medicine, client education, and employability skills.
Veterinary Assistant – This covers pharmacy protocol, posology, basic laboratory diagnostic tests, and surgical assisting.
This is what the course progression looks like:
Year 1 – Veterinary Assisting 1
Year 2 – Veterinary Assisting 2
Year 3 – Veterinary Assisting 3
Year 4 – Veterinary Assisting 4
To graduate and qualify for the Certified Veterinary Assistant industry certification, students need to get a grade average of 80% and gain external work experience upon completion of the second course.
Visit School Website

Address: 2450 Cougar Way, Orlando, FL32817-3500
University of Central Florida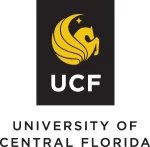 About the School
The University of Central Florida is one of the public research universities that make up the State University System of Florida.
They are accredited by the Commission on Colleges of the Southern Association of Colleges and Schools and classified an "R1: Doctoral Universities – Very high research activity."
Founded in 1963, they offer more than 220 bachelor's, master's, and doctoral degree programs in 13 colleges.
Whether on-campus or online, their classes are designed to solve tomorrow's greatest challenges, promote innovative learning, discovery, and partnerships, and foster inclusive and operational excellence and social mobility.
With their expert faculty and researchers and state-of-the-art facilities, they give students from across the globe the opportunity to experience academic achievement and become fully prepared for a rewarding lifelong career.
They are committed to making a difference in their community and beyond.
Courses Offered
The Veterinary Assistant Program is a Continuing Education Program that is offered 100% online.
It aims to teach the following important veterinary assisting responsibilities:
Knowledge of the anatomy and physiology of the major organ systems
Pet nutrition, vaccinations, and administering medication
Techniques to restrain animals for procedures, vital signs, and bathing
Ways to assist during surgical and dental procedures
Blood samples and radiographs
Handling medical records and communications with clients and coworkers
The syllabus features 36 lessons that range from Physiology and Anatomy and Prescriptions to Front Office Duties and Workplace Hazards.
It requires 225 course hours and is self-paced and open enrollment.
The total cost of the program is $2,145.
Visit School Website

Address: 4000 Central Florida Blvd. Orlando, FL 32816
---
Veterinary Assistant Schools by City in Florida
See all Schools in Florida >