Working in veterinary medicine opens many opportunities to help ailing pets.
It is a career pathway that can earn you a good salary as well.
If you have a passion for dogs, cats, and other animals and want a good-paying job, you should consider becoming a veterinary assistant.
To become one, you just need to complete a veterinary assisting course that teaches the duties that come with the job.
Depending on the school, curriculum, and other factors, you should be able to complete it in a few weeks to a few months.
If you are in Miami, FL, and plan to become a veterinary assistant, check out the veterinary schools in Miami, FL below.
Sponsored Listings
Miami Dade College
About the School
Miami Dade College is a public college with a diverse student body and a broad range of quality academic programs.
Throughout their eight campuses and outreach centers, they have enrollees from all over the world taking up associate degrees, baccalaureate degrees, career certificates, and apprenticeships.
From management and education to biological sciences and information systems technology, they are committed to delivering high-quality teaching and learning experiences.
Since 1959, they have been recognized as one of the country's "Great Colleges to Work For," embracing their responsibility as an economic, cultural, and civic leader for the advancement of their diverse global community.
They are accredited by the Southern Association of Colleges and Schools Commission on Colleges and have locations in Hialeah, Homestead, Kendall, Doral, and Miami.
Courses Offered
The Veterinary Assistant Series Program provides all the necessary information to prepare for a veterinary assistant position.
It aims to introduce students to the typical veterinary duties they are likely to face on the job.
It consists of four courses that cover a broad range of topics:
I. Become a Veterinary Assistant
This features the history of veterinary practice, pet nutrition and prescription, parasites, vaccinology, and more.
II. Become a Veterinary Assistant II: Canine Reproduction
This covers the male and female anatomy and disorders, reproductive cycles, pregnancy, whelping, and more.
III. Become a Veterinary Assistant III: Practical Skills
This includes basic restraint techniques, blood and urine tests, radiology and medical terminology, and others.
IV. Veterinary Medical Terminology
This focuses on the different animal bodily systems, such as musculoskeletal, digestive, respiratory, urinary, cardiovascular, nervous, and endocrine, as well as physical exams and drugs.
It is taught by a college instructor who is also a practicing veterinarian.
It requires 96 course hours and costs $485.
Visit School Website

Address: 300 NE 2nd Ave, Miami, FL 33132, USA
Robert Morgan Educational Center
About the School
Robert Morgan Educational Center is a public secondary and vocational training school established in 2002.
They are committed to providing high-quality academic instruction and being a leader in college and career pathways.
They have 22 program offerings under their 5 Academies, namely: Digital Media and Technology, Entrepreneurship, Engineering, Health Science, and Visual and Performing Arts.
Their mission is to impart the knowledge and skills that facilitate the acquisition of those qualities essential to successful global employment and a productive and prosperous life.
Accredited by Cognia, their motto is "Setting Our Sails to Excellence."
Courses Offered
The Veterinary Assistant Program provides students with hands-on opportunities to work with animals in a school-based laboratory setting.
It includes in-classroom coursework and a clinical internship at a local veterinary clinic.
It teaches how to care for and train with dogs, cats, rabbits, and other domestic animals.
It also deals with snakes, lizards, tarantulas, and other exotic animals.
The curriculum consists of five levels spread across four grades:
9th grade – Veterinary Assisting Level 1
10th grade – Veterinary Assisting Level 2
11th grade – Veterinary Assisting Level 3
12th grade – Veterinary Assisting 4 and Veterinary Assisting 5
Taught by a Certified Veterinary Assistant and Certified Agricultural Technician, the program is open to those who have an Honors Physical Science minimum C or higher in 8th grade.
It also comes with a membership in the National FFA Organization and the chance to test and earn the Certified Veterinary Assistant certification upon completion of the program.
Visit School Website

Address: 18180 SW 122nd Ave, Miami, FL 33177, USA
Miami-Dade County Public Schools Technical College
About the School
Miami-Dade County Public Schools is the public school district that serves Miami-Dade County.
They are Florida's largest school district and the country's fourth-largest with 350,000+ enrollees.
Established in 1885, they consist of 522 schools.
They offer Technical College Programs to prepare adults for entry-level positions in a wide variety of industries.
From Career Technical Education and Adult General Education to Apprenticeship Training and Continuing Education, their programs offer flexible schedules to meet the needs of their busy adult students.
They also have Specialty Programs that allow students to specialize in a career area of study, such as Healthcare Occupations, Transportation, and Manufacturing.
Their slogan is, "Get A Career In A Year!"
Courses Offered
The Veterinary Assistant Program offers a sequence of courses that provide information on all kinds of care for all kinds of pets.
The course objectives are as follows:
Coherent and rigorous content aligned with challenging academic standards and relevant technical knowledge skills to be ready for further education and careers in Agriculture, Food, and Natural Resources
Technical skills proficiency, competency-based applied learning, higher-order reasoning, and problem-solving skills
Work attitudes, general employability skills, occupation-specific skills
Knowledge of all aspects of veterinary assisting in the Agriculture, Food, and Natural Resources industry
It also aims to give students an understanding of key veterinary assisting elements, such as health, safety, and environmental issues, technical and production skills, planning, management, finance, and underlying principles of technology.
For those with previous or current experience as veterinary assistants, it provides supplemental training too.
The entire program requires 750 hours and is divided into three parts:
Veterinary Assistants and Laboratory Animal Caretakers 1 – 450 hours
Veterinary Assistants and Laboratory Animal Caretakers 2 – 150 hours
Veterinary Assistant – 150 hours
Classes are held Monday – Thursday from 6 p.m. to 10 p.m. at the Miami Senior Adult Education Center.
Visit School Website

Address: 5780 NW 158th St, Miami Lakes, FL 33014, United States
Florida International University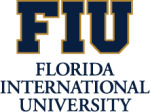 About the School
Florida International University is a public research university that emphasizes research as a major component of its mission.
They offer a broad range of bachelor's, master's, and doctoral degree programs on-campus and online and pride in being a leader in service to the academic and local community.
For 40+ years, they have strived to be a top-tier research institution by facing some of the greatest challenges of their time head-on.
They are committed to enriching the lives of their students and the communities they serve through exceptional student-centered learning, meaningful research, creative activities, and transformative innovations.
Their core values are Truth, Freedom, Respect, Responsibility, and Excellence.
They have multiple locations throughout Miami-Dade and the U.S. and have also formed partnerships with schools in Tianjin, China, and Genoa, Italy.
Courses Offered
The Veterinary Assistant Program teaches every aspect of veterinary assisting so that students can meet the requirements that veterinary hospitals, clinics, and offices look for.
It is designed to educate about key animal care topics, from nutrition, vaccinations, and medication to sample collection, radiographs, and surgery.
The syllabus covers a wide range of veterinary medicine topics, such as:
Physiology and Anatomy
Canine, Feline, and Exotic Restraint
Physical Examination Procedures
Nutrition Basics
Prescription Types, Preparation, Dosage Calculation, and Administration
Blood and Urine Sample Collection, Handling, and Interpretation
Assisting Before, During, and After Surgeries
It also features Everyday Front Office Duties, such as Records, Fee Collection, and Client Communication.
Taught by an expert veterinarian, it requires 225 course hours and costs $2,145.
Visit School Website

Address: 11200 SW 8th St, Miami, FL 33199, USA
---
Veterinary Assistant Schools by City in Florida
See all Schools in Florida >