There are many benefits to working as a veterinary assistant.
For people who love dogs, cats, and other animals, they can get plenty of opportunities to interact with them.
For those who want a good-paying job, they can earn around $31,000 to $32,000 on average if they are in Tampa, FL.
Veterinary assisting also opens opportunities for career growth and advancement.
To become a veterinary assistant, completing a veterinary assisting course is important.
It teaches the necessary knowledge and skills the position requires.
Take a look at the veterinary assistant schools in Tampa, FL listed below to learn more.
Sponsored Listings
Aparicio-Levy Technical College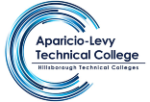 About the School
Aparicio-Levy Technical College is a public college that offers high-quality, affordable, and short career programs for immediate employment.
Located in the eastern part of Hillsborough County, they were founded in 2006.
They have four career programs: Computer Systems and Information Technology, Emergency Medical Technician, Firefighter, and Veterinary Assisting.
Their program instructors are experienced and certified in their respective fields so they can impart real-world experiences that help their adult students be fully ready for the workforce.
They are accredited by the Commission of the Council on Occupational Education and the Cognia, the accreditation division of the Southern Association of Colleges and Schools, Council on Accreditation and School Improvement.
They are also approved for training by the Florida Department of Veterans Affairs, State Approving Agency.
Courses Offered
The Veterinary Assisting Program provides information on the duties of a veterinary assistant in various veterinary settings.
It trains students how to perform typical everyday tasks, such as:
Animal care
Assisting veterinarians and other veterinary healthcare professionals
It also features the following topics:
Proper restraint methods
Husbandry
Grooming
Parasitology
Animal preventative health care
Laboratory skills
It involves lectures, classroom activities, and laboratory sessions, and requires 750 hours.
In addition, it requires students to complete 250 experiential hours in a veterinary hospital.
Classes are held Monday to Friday from 8:00 a.m. to 2:00 p.m.
The entire program takes approximately 8 to 9 months to complete and costs $3,200.
Upon successful completion, students will be eligible to test for the Certified Veterinary Assistant (CVA) industry certification examination through the Florida Veterinary Medical Association.
Visit School Website

Address: 10119 E Ellicott St, Tampa, FL 33610, United States
Southern Technical College
About the School
Southern Technical College is a school that specializes in medical and technical career courses to prepare students for entry-level employment.
They offer a variety of career training programs in Allied Health, Nursing, Technical Trades, and Veterinary Assisting.
They take pride in their faculty and staff members who are industry professionals and foster a class environment designed around students' differing learning styles.
They strive to provide an education that is not only high-quality but will also prepare students to pursue success in their chosen careers and lead enriched lives.
Accredited by the Accrediting Council for Independent Colleges and Schools, they have locations in Auburndale, Brandon, Fort Myers, Orlando, Port Charlotte, Sanford, and Tampa.
Courses Offered
The Veterinary Assisting Diploma Program is designed for students who enjoy working with animals and seek entry-level employment as an assistant to a veterinarian or veterinary technician.
The syllabus covers the following courses:
Introduction to Veterinary Assisting
Medical Terminology
Anatomy and Physiology
Laboratory Procedures
Pharmacology
Radiology
Veterinary Clinical Procedures
Hospital and Surgical Procedures
It also includes a Career Preparation Course and a 180-hour Veterinary Assisting Externship.
The program uses a combination of textbooks and hands-on learning and takes 10 months to complete.
Upon successful completion, graduates will receive a diploma and become eligible to sit for the Certified Veterinary Assistant exam.
Visit School Website

Address: 3910 Riga Blvd, Tampa, FL 33619, United States
---
Veterinary Assistant Schools by City in Florida
See all Schools in Florida >