Sponsored Listings
As veterinary medicine continues to develop, pet ownership also increases.
With it, comes the necessity for educated and talented vet assistants.
That's why it's great to know that the number of people interested in veterinary science and medicine is rising.
We all are eager to improve the health and welfare of animals, giving our best to raise awareness of how important it is to take care of them.
After all, how we take care of them is a reflection of our character as both pet owners and animal caretakers.
So on this page, you'll learn everything there is to know about becoming a vet assistant in Ohio.
What a Vet Assistant Does
Vet assistants have an active job.
Meaning, most of the tasks you undertake require physical, technical, and medical skills.
You spend most of your time on your feet, hence the need for physical strength.
One key detail is that you're supposed to provide efficient medical care to animal patients.
So you'll most likely be involved in the following activities:
Provide vets and/or vet techs with assistance during surgery
Basic animal care and nursing
Perform lab tests and diagnostics
Prepare equipment before and after surgery
Meanwhile, here are your other less demanding daily obligations:
Appointment scheduling
Clinic management
Cooperating with the vet team
Educate and/or advise pet owners
These tasks aren't easy to do, so you need thorough training beforehand to perform them well.
Popular Programs
Education Requirements in Ohio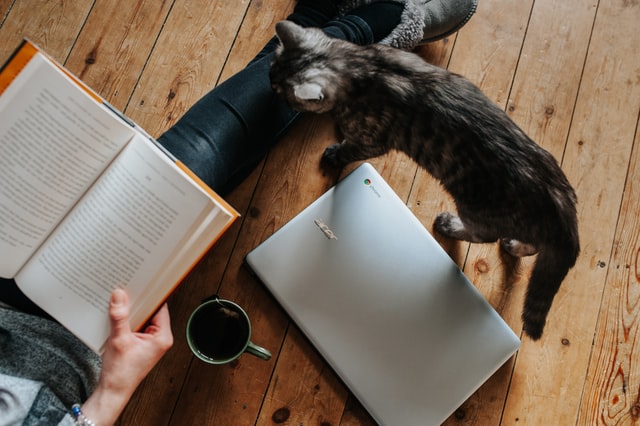 To be a vet assistant in Ohio, you don't need to go to get a veterinary degree.
A high school diploma or GED equivalent will simply do.
Nevertheless, during your work, you'll be asked to do some activities that you may have never learned about related to animal care.
And that's when you realize the importance of vet assistant education and training.
You want to successfully perform your duties, which will make you:
More self-determined and self-confident
Be trusted by the vets and the vet team
And so, you'll be assigned more demanding tasks, increasing your skills, experience, and, most of all, salary.
We believe that a vet assistant's job should be taken seriously and requires a higher level of knowledge of animal care.
That's why more and more decide to enroll in courses to achieve education and certification within six months to a year.
Here are some schools offering vet assistant programs in Ohio:
Ross College
North Coast Medical Training Academy
Columbus State Community College
However, it's recommended that you enroll in a program accredited by the National Association of Veterinary Technicians in America.
You can check out these institutions with NAVTA-approved programs for more information.
Animal Behavior College
Central Arizona Valley Institute of Technology
East Valley Institute of Technology
West-MEC Veterinary Assistant Program
There you'll be taught about the following:
Animal diseases and disease prevention
Pharmacology
Animal behavior
Nutrition
Communication
Computer science
You'll get acquainted with all the tasks and duties that await you as a professional vet assistant.
Afterward, you can then earn your vet assistant certification.
The school will award it to you upon completion and passing of all the assessments.
Job Prospects in Ohio
After finishing your studies, you might not be able to find a job immediately.
That's why you should take this time to make yourself an even better vet assistant.
Think about volunteering at local animal shelters and kennels to be really involved in veterinary practice.
Only certified candidates and those with experience in a vet facility can gain confidence in their proficiency.
This will make you a more attractive candidate to employers, giving you an edge over others.
After all, it can't be denied that you're more informed, skilled, and educated than those uncertified ones.
So to become a member of the vet team, you can apply for a job in clinics, zoos, hospitals, and animal shelters.
Here are some of the potential employers you can consider applying to.
Ohio Veterinary Medical Association
Veterinary Centers of America Branches

Holly Farms Animal Hospital
Mill Run Animal Hospital
College Hill Animal Hospital
Sawmill Animal Hospital

Banfield Pet Hospital in:
Potential Salary in Ohio
The salary of a vet assistant in Ohio is rather modest.
As of February 2022, the salary range is between $24,987 and $37,406 according to Salary.com.
The average annual salary amounts to $31,011.
Here's an overview of the salary percentile in Ohio for you to refer to.
| | |
| --- | --- |
| Percentile | Salary |
| 10% | $19,502 |
| 25% | $24,987 |
| 50% | $31,011 |
| 75% | $37,406 |
| 90% | $43,229 |
However, note that various factors affect the salary, and some of those include:
Development of the region
Annual income of its residents
Skills and experience
Number of animals and pet owners
The table below shows the differences in salary in different places within the state.
Average Annual Salary by Location
| Location | Avg. Annual Salary |
| --- | --- |
| Columbus | $30,346 |
| Cleveland | $30,614 |
| Cincinnati | $30,173 |
| Toledo | $29,837 |
| Akron | $29,624 |
| Dayton | $29,994 |
| Hamilton | $30,050 |
| Youngstown | $29,251 |
| Canton | $29,467 |
| Lorain | $30,044 |
Continuing Education for Vet Assistants
You need to continue your specialization in this field.
This can be achieved through continuing education programs.
Keep yourself acquainted with the latest industry news and trends for your career advancement.
Final Words
As a vet assistant, you want to be appreciated and become a valuable member of the vet team.
You have a lot of responsibilities that require technical skills and expertise in animal care.
So for this to be realized, you need to educate and train yourself through vet assistant programs, in-class or online.
Only by doing so can you get better employment chances, as well as earn higher wages.
More so if you earn your certification, allowing you to be trusted with more complicated or sensitive duties.
How to Become a Veterinary Assistant by State