To work in the field of veterinary medicine, you have to have not only compassion for animals but also the right skill set.
You should be ready to contribute your knowledge and skills to make sure that dogs, cats, and other pets needing medical attention receive high-quality veterinary care.
As a veterinary assistant, your dedication to service is very important.
Your primary job is to support the veterinarians and the veterinary technicians in their everyday tasks.
Whether handling, restraining, feeding animals, or performing laboratory tests, you have to have gone through the necessary training to be able to do these things effectively.
That is why enrolling in a veterinary assistant program is important to having a career in veterinary assisting.
If you are in Cincinnati, OH, you might want to check out our list of veterinary assistant schools in Cincinnati, OH below.
Sponsored Listings
Diamond Oaks Career Campus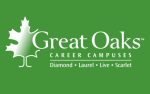 About the School
The Diamond Oaks Career Campus is a vocational school that provides innovative career training to empower individuals and communities and helps students discover their greatness.
They strive to prepare and support all learners so that they can successfully enter and gain a competitive advantage in their chosen educational and career paths.
They also want to create an environment and provide resources so that the evolving needs of their learners, the industry, and their communities are met.
Through their High School Education and Adult Education programs, they link academic knowledge and real-world experiences to make students college-ready and career-ready.
With their core values of Honesty, Trust, Respect, Quality, and Equity always in mind, they are ready to extend their hand to those who are struggling.
They are dedicated to helping their students overcome any obstacles to graduation, employment, and continuing education, and be by their side as they climb up the ladder of success.
Courses Offered
The Veterinary Assistant Program teaches students how to care for a wide variety of pets and animals and assist their veterinary healthcare team in treatments, exams, and other procedures.
It covers the following tasks:
Preparing facilities and equipment for small animal surgery
Demonstrating care and management practices for small animals
Assisting veterinarians with various procedures
Conducting laboratory tests
Maintaining, analyzing, and interpreting animal health records
Upon successful completion, students can earn college credits.
They can also test for certain career credentials, such as the Elanco (iCEV) Fundamentals of Animal Science Certification and the Elanco (iCEV) Veterinary Medical Applications Certification.
Visit School Website

Address: 6375 Harrison Ave, Cincinnati, OH 45247, United States
Ross Medical Education Center

About the School
Ross Medical Education Center is a learning institution that provides quality allied health education.
Since its founding in 1969, they have committed to excellence in instruction and training to motivate and empower individuals seeking a fulfilling career in the healthcare industry.
Their allied healthcare program offerings are some of the fastest growing and include Medical Assistant, Pharmacy Technician, Occupational Therapy Assistant, Nursing, Medical Insurance Billing and Office Administration, and Veterinary Assistant.
They have designed their courses to be well-rounded, personalized, and supportive, with an abundance of hands-on and practical learning opportunities.
They have multiple locations in Michigan, Ohio, Indiana, Kentucky, Tennessee, Alabama, and West Virginia, and all are accredited by the Accrediting Bureau of Health Education Schools.
Courses Offered
The Veterinary Assistant Program aims to educate students about animal anatomy and physiology, animal care activities, veterinary terminology, veterinary technology and equipment, and veterinary ethics and law.
Led by experienced training school instructors, it also features software used in the veterinary setting, administrative and clerical duties and procedures, and medical records and documentation.
It consists of six modules:
Module 1 – Veterinary Medical Terminology, Veterinary Office Practices
Module 2 – Animal Restraint and Handling, Veterinary Medicine Profession and Practice
Module 3 – Veterinary Pharmacy and Pharmacology, Veterinary Anatomy and Physiology
Module 4 – Common Diseases and Medical Conditions of Animals, Examination Room Procedures
Module 5 – Domestic Animal Care, Veterinary Laboratory Procedures
Module 6 – Surgical Preparation and Assisting, Veterinary Office Administration
It takes 36 weeks to complete and also requires a 6-week externship.
Upon completion, students should be ready to work in an entry-level veterinary assisting position in a veterinary hospital or animal clinic.
Visit School Website

Address: 11590 Century Blvd Ste 210, Cincinnati, OH 45246, United States
Cincinnati State Technical and Community College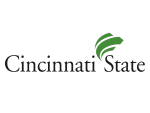 About the School
Cincinnati State Technical and Community College is a Higher Learning Commission-accredited school that offers accessible education to its communities.
Established in 1969, they have more than 75 majors and associate degree programs and more than 40 certificate programs.
From Business Technologies and Humanities and Sciences to Health and Public Safety and Engineering and Information Technologies, their programs are tailored to providing high-quality and affordable one-to-one educational experiences to students from all ages and backgrounds.
As a community college, they are committed to supporting their students and celebrating their potential for personal growth and career success.
They want to embrace innovative approaches to learning to keep up with the fast-changing times, improve collaboration, and promote experiential and lifelong learning.
They have multiple locations: Clifton, Middletown, Evendale, Harrison, and Butler Tech Bioscience.
Courses Offered
The Veterinary Assistant with Horse Care Management Program teaches the specialized skills to be a veterinary assistant with an additional focus on horse care techniques.
It is suitable for individuals with an interest in working with horses or those currently working as veterinary assistants and who want to diversify their skills.
It features the following topics:
Anatomy and physiology of the major organ systems
Basic principles of equine husbandry practices
Proper management of horses in various conditions and situations
A deeper understanding of horse behavior
Practical skills in handling, restraining, and training horses
Nutrition, vaccinations, and medication
Best practices when assisting during dental and surgical procedures
Its syllabus is divided into two courses:
1. Veterinary Assistant
This prepares students for the duties and responsibilities that veterinary assistants perform on a daily basis.
It covers:
The different animal body systems
Prescriptions
Blood and urine samples and tests
Dental care
Parasites and poisoning
Emergency care
Radiographs
Typical front office duties
Workplace hazards and safety
2. Horse Care Management
This provides a comprehensive understanding of horse care, horse management, and husbandry.
It covers:
Equine husbandry basics
Equine herd health management
Equine nutrition
Horse training principles
Horse breeding
The entire program requires 625 hours and costs $3,995.
Visit School Website

Address: 3520 Central Pkwy, Cincinnati, OH 45223, United States
---
Veterinary Assistant Schools by City in Ohio
See all Schools in Ohio >