Sponsored Listings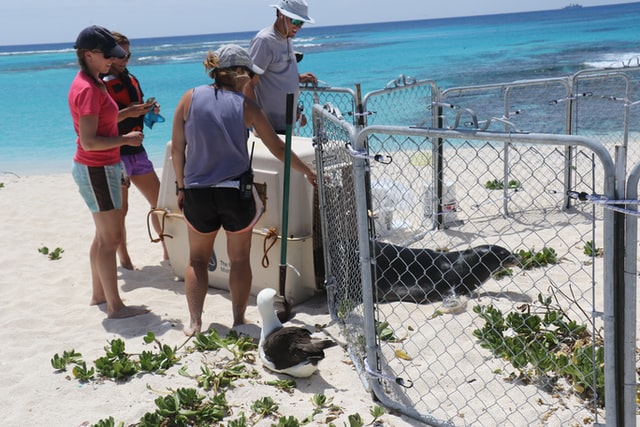 One personal characteristic that makes you ideal for a vet assistant job is the love you have for and working with animals.
You're invested to see their health and welfare through.
We must emphasize the fact that vets and the vet team must possess the ability to stay emotionally strong when working with animals.
As part of that team, you must remain calm and professional when faced with the seriously ill.
A positive outcome would definitely give you satisfaction and fulfillment.
But you have to be able to handle the unpleasant sides of this job as well.
And if you can stand all these difficulties, then you're going to be a good vet assistant in Vermont one day.
What a Vet Assistant Does
Vet assistants can work in many fields.
Veterinary practices
Educational institutions
Zoos and animal shelters
Research labs
You're the first to meet the upset pet owners, and comfort and advise them with their needs.
Considering the significance of the vet team, there's a constant need for educated staff.
Usually, you'll work alongside vets and under their supervision.
But those more educated ones are left to perform minor duties independently.
Your easier tasks are:
Communicating with pet owners
Comforting and advising them
Administrative/clerical work
Managing appointments
On the other side of the spectrum, you'll perform diagnostic tests and assist during and after surgery.
Other demanding tasks are:
Preparing animals for surgery
Giving anesthesia
Monitoring their responses
Ready all the medical instruments for surgery
That's why you must be very keen when paying attention to details and have problem-solving skills.
Popular Programs
Education Requirements in Vermont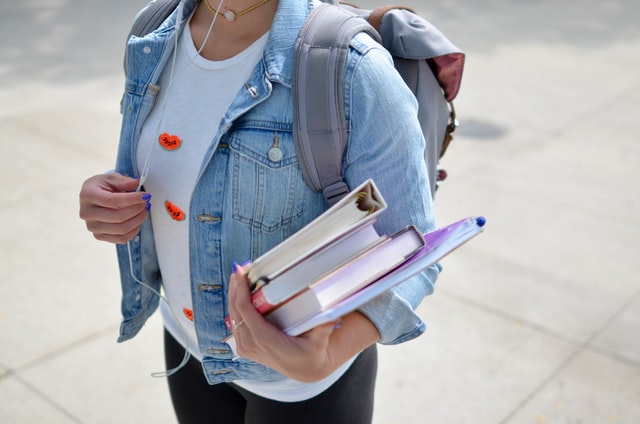 Formal education isn't mandatory.
A high school diploma or GED equivalent is the only education requirement.
In small vet facilities, they don't demand further education and training for vet assistants.
You're able to learn all the obligations while working alongside other assistants and technicians.
However, those more prominent clinics will require you to get an education related to animal care and certification.
After all, doing blood tests or taking x-rays isn't something any person without appropriate knowledge can do.
You can enter vet assistant programs available at schools and other institutions.
They conduct training in a real environment, making you ready for the job ahead.
The National Association of Veterinary Technicians of America gives you three educational options.
Externship Option for new and unemployed vet assistants
Experiential Learner for those already working in animal care facilities
Veterinary Assistant Program for both new and well-established professionals
After course completion, you can take their exam to get certified.
Once you pass, you'll become an Approved Veterinary Assistant.
Keep in mind that the AVA has to be renewed every two years to retain your designation.
Job Prospects in Vermont
Vet assistants in Vermont don't need to worry about employment.
Animal care facilities in the state always have job openings for you as the demand for animal care rises.
You can seek part-time or full-time employment at a vet clinic, animal shelter, or zoo.
An entry-level vet assistant is usually trained by the other staff on the job.
Meanwhile, newly certified ones can simply send their resume, along with their certificate.
Doing so increases their employment chances.
Once you're invited for an interview, you'll be more confident to address any questions the employer might have.
Here's a list of possible employers in Vermont.
Veterinary Centers of America Branches

Brown Animal Hospital
Windham Animal Hospital

Vermont Animal Hospitals

Rutland Veterinary Clinic and Surgical Center
Burlington Emergency and Veterinary Specialists
Petit Brook Veterinary Clinic
Peak Veterinary Referral Center
Potential Salary in Vermont
A vet assistant's annual salary depends on both social and individual factors.
The social factors that affect the average salary are:
Income of the residents
Development of the region
Number of animal care facilities in the area
Meanwhile, the individual factors are education, working hours, experience, and the work you perform.
If you work for the weekend, holidays, or do overnight shifts, the employer will offer competitive pay and other benefits.
Per Salary.com, as of February 2022, you can earn an average annual salary of $30,586.
Typically, a well-established vet assistant can earn between $24,644 and $36,893 a year.
Here's a closer look at your potential earnings if you belong to a certain percentile.
| | |
| --- | --- |
| Percentile | Salary |
| 10% | $19,235 |
| 25% | $24,644 |
| 50% | $30,586 |
| 75% | $36,893 |
| 90% | $42,635 |
The table below shows the salaries in different places in Vermont.
Average Annual Salary by Location
| Location | Avg. Annual Salary |
| --- | --- |
| Burlington | $30,383 |
| Essex | $30,383 |
| Rutland | $30,656 |
| Colchester | $30,383 |
| South Burlington | $30,383 |
| Bennington | $31,215 |
| Brattleboro | $31,278 |
| Hartford | $31,627 |
| Milton | $30,364 |
| Barre | $30,105 |
Continuing Education for Vet Assistants
You take care of animals in animal care facilities.
You have a lot of responsibilities: managing administration, preparing surgery procedures, etc.
As such, you constantly need to refresh your knowledge and upgrade your skills even after getting a job.
You need this to advance your career.
One way to do it is through continuing education.
Refer to these resources for the latest training, trends, and news of the industry.
Final Words
Being a vet assistant isn't easy.
You have to balance everything out, performing very emotionally and physically taxing tasks.
Fortunately, you have the vet team behind your back to support you in your responsibilities.
All that so you can focus more on what matters: helping animals in need.
How to Become a Veterinary Assistant by State