Sponsored Listings
Are you a person supporting or advocating for animal welfare?
Do you think that animals deserve the same treatment as people, becoming treasured family members?
If yes, then a career in veterinary medicine may be for you.
Today, there's a greater demand for vets, vet techs, and vet assistants.
Of the three, becoming a vet assistant is much easier, with fewer education requirements.
That's one of the reasons why many young people decide to pursue a vet assistant career.
If you're interested, here's how you can be one in Maryland.
What a Vet Assistant Does
Vet assistants play an important role in a vet team.
They ensure that the daily vet operations run smoothly, especially the care provided to animals.
As a vet assistant, you'll have to carry out a range of tasks, such as:
Providing medication to animals
Sterilizing surgical equipment
Assisting with administrative tasks
Keeping medical records up to date
Giving assistance during consultations
Feeding, bathing, and caring for animals
Most of the time you'll work directly under the supervision of a vet.
Note, however, that the tasks assigned to you may be light or heavy depending on:
What kind of practice you're doing
The popularity and reputation of the facility you're working at
Type of animals the facility is taking care of
Your education, skills, and experience
Personal characteristics are also considered wherein you must possess love and care for animals.
That is, you can empathize with them, show compassion, and have patience.
Another is good communication skills so you can interact well with your clients and colleagues.
Education Requirements in Maryland
In Maryland, there are no official requirements for becoming a vet assistant.
However, this doesn't mean that you shouldn't enter and complete a certificate program for education and training.
You need this to be more qualified to work with animals and in the veterinary field.
Plus, the knowledge you gain enables you to manage and meet the demands set by the vet.
Aside from the fundamentals, you'll also have business management classes.
There you'll learn to manage admin tasks from marketing to cash flows, administration, and record-keeping.
These are some of the schools offering vet assistant programs in Maryland:
Harford Community Center
Carroll Community College
Montgomery College
If traditional schooling isn't your cup of tea, there are schools offering online courses for distance learning.
The best programs are those approved by the National Association of Veterinary Technicians in America.
That's because, upon course completion, you'll be eligible to take their exam.
They offer a more comprehensive training curriculum than others.
Then, upon completion, you get to be an Approved Veterinary Assistant (AVA) should you pass their exam.
Popular Programs
Job Prospects in Maryland
Many employers prefer to hire employees with relative skills, knowledge, and experience.
More so if you've got a vet assistant certification.
Luckily, Maryland has a lot of job openings for vet assistants, and it's predicted to increase in the future.
This mostly stems from the increasing demand for pet care, affecting the veterinary field positively.
Some of the potential employers you can consider are the following:
Maryland Veterinary Medical Association
Veterinary Centers of America

Peachtree Animal Hospital
Elkton Animal Hospital
South Arundel Animal Hospital
Columbia Animal Hospital at Hickory Ridge

Vetco Wellness Centers and Vaccination Clinics inside PETCO
Potential Salary in Maryland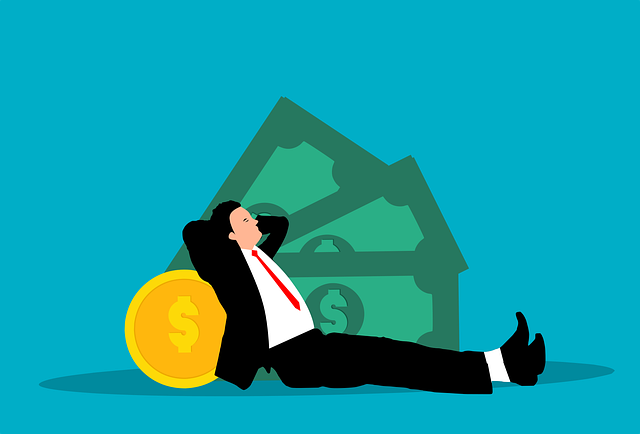 A vet assistant's salary may not be as promising as other careers, but if it's within the same field, Maryland boasts a higher pay grade than other states.
According to Salary.com, you can earn an average of $32,703 annually as of January 2022.
The salary typically ranges from around $26,000 to $39,000 a year.
Here's a quick look at your salary base if you belong to a certain percentile.
| | |
| --- | --- |
| Percentile | Salary |
| 10% | $20,566 |
| 25% | $26,350 |
| 50% | $32,703 |
| 75% | $39,447 |
| 90% | $45,587 |
Meanwhile, the table below shows the salaries in different cities in Maryland.
Average Annual Salary by City
| Location | Avg. Annual Salary |
| --- | --- |
| Baltimore | $31,719 |
| Frederick | $33,022 |
| Gaithersburg | $34,055 |
| Bowie | $34,076 |
| Rockville | $34,106 |
| Hagerstown | $31,252 |
| Annapolis | $32,610 |
| College Park | $34,148 |
| Salisbury | $32,827 |
| Cumberland | $28,313 |
Continuing Education for Vet Assistants
As a vet assistant, it's important to know the required and preferred skills for this position.
However, this career is continuously growing, so you need to be updated on the latest industry news and trends.
So, even when you're an AVA, pursue continuing education.
Here are some resources that might benefit you in long run.
Final Words
Working with animals isn't easy.
There are a lot of qualifications you need to possess before you're considered for the job.
For one, it's important that you acquire certification as this is your proof of high qualifications.
With it, many employers and clients will be assured since you know exactly what you're doing.
That you can get the job done excellently and with less supervision.
So if you're interested, we await your success as a vet assistant soon.
How to Become a Veterinary Assistant by State