Sponsored Listings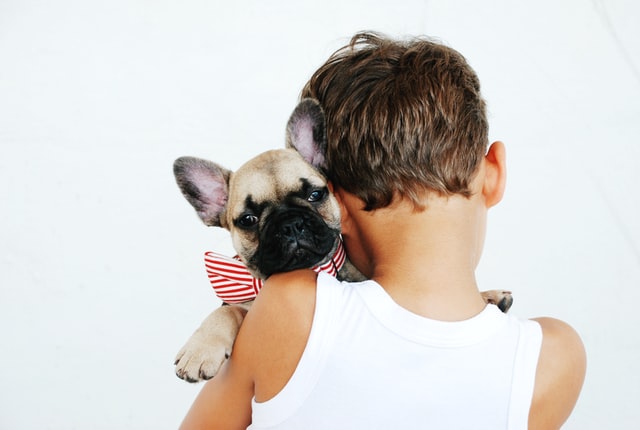 The demand for vet assistants is growing each year.
This can be explained by the increasing number of people who have adopted pets at home.
For this reason, they're ready to spend money on their pets' healthcare.
This situation has opened opportunities for those interested in veterinary medicine.
Being a vet assistant is very noble because you get to help ill animals get better.
So, let's get familiar with this job and the opportunities it offers in Arizona.
What a Vet Assistant Does
The workday of a vet assistant is very busy.
This is a multi-faceted job that requires a lot of energy and sometimes physical strength.
However, when you see that your job makes people and animals happy, you'll fall asleep with a happy smile on your face every day.
Ill animals are helpless like kids.
You can imagine how your work will benefit people and those sweet creatures that we call our little friends!
Duties
A vet team largely relies on vet assistants since their input is a huge help to them.
This job requires a lot of effort, but at the same time, it's a very morally rewarding one.
As a vet assistant, you fulfill a great number of tasks during the day.
Below is a list of several major duties you have to do.
Customer service (answering calls, advising pet owners, scheduling meetings, etc.)
Clerical work (keeping medical records, requesting information from other vet clinics)
Inventory maintenance and control
Sanitizing examination and surgery rooms
Administering medications
Assistance to vets and the vet team
Full care of animals
Cleaning cages
Making pets' diets, etc.
Know, however, that your duties can vary from one animal care facility to another.
And so, you need to read the job description of the facility you're applying for to know exactly what is expected from you.
Popular Programs
Education and Training in Arizona
Arizona doesn't set any specific educational requirements for the position of a vet assistant.
As in many other states, a GED equivalency or a high school diploma is enough to start working.
However, if you'd like to learn more about this profession, several programs are available to you.
You can enroll either in a traditional or an online course offered by schools and other institutions.
Several schools in Arizona feature programs for vet assistants, including
Pima Medical Institute
Pima Community College
Central Arizona Valley Institute of Technology
Mesa Community College
You may also enroll in these programs approved by the National Association of Veterinary Technicians in America (NAVTA).
Small Animal Care Program at Penta Career Center
Veterinary Assistant Program at Parkway West Career and Technology Center
Veterinary Assistant Program at West-MEC
Students are granted certificates after passing the Approved Veterinary Assistant (AVA) exam.
Know that the AVA certificate is desired but not required.
However, once you earned it, your chances to be accepted to a more prestigious vet clinic in Arizona will double.
Licensing and Certification in Arizona
No specific certificates are required to be employed as a vet assistant in Arizona.
In fact, many already established professionals don't hold any certifications.
So it's up to you if you want to take the certification exam, either given by the school or NAVTA.
But, as mentioned, having one will expand your job opportunities and earn more money.
The good thing is, this certification is recognized across Arizona and the U.S.
Job Prospects and Potential Salary in Arizona
The Bureau of Labor Statistics has projected an employment growth rate of 14% from 2020 to 2030.
This means that about 19,800 jobs will be opened for vet assistants each year.
In Arizona particularly, the BLS reported 2,550 in employment in animal facilities as of May 2020.
The highest demand is observed in Mesa, Scottsdale, and Phoenix where 75% of all professionals are working.
As for the salary, the range falls between $25,301 and $37,876, with an average annual salary of $31,401 as of February 2022 (Salary.com).
The figures below show the salary percentile for your reference.
| | |
| --- | --- |
| Percentile | Salary |
| 10% | $19,747 |
| 25% | $25,301 |
| 50% | $31,401 |
| 75% | $37,876 |
| 90% | $43,772 |
More basic annual salary data within the state can be found in the table below.
Average Annual Salary by Location
| Location | Avg. Annual Salary |
| --- | --- |
| Avondale | $29,292 |
| Chandler | $28,788 |
| Flagstaff | $27,306 |
| Gilbert | $28,788 |
| Lake Havasu City | $30,449 |
| Mesa | $28,788 |
| Phoenix | $29,379 |
| Prescott | $27,009 |
| Sierra Vista | $27,069 |
| Sun City | $29,263 |
| Tucson | $27,365 |
| Yuma | $30,300 |
Career Advancement Opportunities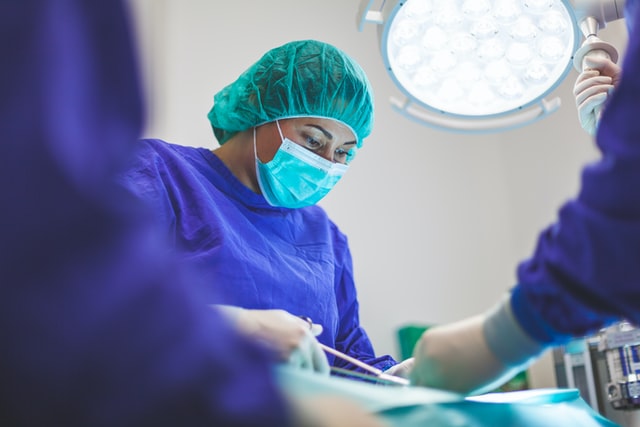 People are different.
Some of them are comfortable working in the same position for many years, while others strive for promotion.
Those who are planning to advance their career, know that being a vet assistant is just a starting point.
In the future, with hard work and dedication, you can become a senior vet assistant.
Or, if you want a more involved role in the vet team, be a vet tech, vet technologist, or even a vet.
Summary
As a vet assistant, your main responsibility is to take care of animals and assist vets.
It has certain difficulties, but it's also very humane.
Besides, you don't need any special education or working experience to get hired.
However, veterinary education and working experience in animal care facilities are desirable.
The demand for this job is constantly increasing.
So if you love animals, you're welcome to apply for a vet assistant position in Arizona.
How to Become a Veterinary Assistant by State