Sponsored Listings
Being a person who has always dreamt of practicing veterinary medicine makes you ideal for becoming a vet assistant.
Vet assistants are the vets' most important helpers, and industry development makes them more relevant than ever.
If you're interested, here's how you can become one in Montana.
What a Vet Assistant Does
People only perceive the least important duties of a vet assistant upon entering the vet facility.
Usually, they see you do the following:
Administrative work
Answering phone calls
Contacting clients
But the job doesn't involve only those activities.
You also do the following in your day-to-day:
Examine pets and nonfarm animals
Feed and bathe animals
Clean and disinfect cages
Sterilize surgical instruments and equipment
Take care of animals after surgery
Provide emergency first aid to sick and injured animals
Give medication
Collect blood and urine samples
Assist during the surgery
Provide post-operative care
Know that animals' lives might depend on your abilities and knowledge.
The more educated and experienced you are, the more serious tasks you get (and better pay).
So we suggest knowing the education and training requirements in Montana.
Personal Skills and Competencies
As a vet assistant, you need to possess the following to better do your job.
Good communication skills to connect with vets, pet owners, and the vet team
Empathy to provide comfort and understand the feelings of concerned pet owners
Organizational skills to manage the administrative work well
Time management to be prompt on day-to-day operations
Popular Programs
Education Requirements in Montana
Before, you didn't need to get any kind of knowledge on veterinary medicine to work as a vet assistant.
However, the times have changed.
Nowadays, more and more vets are looking for educated assistants who know what they're supposed to do in the field.
So after high school, you can be educated through vet assistant programs offered by schools and online.
That way, you'll get the knowledge including but aren't limited to animal conditions, illnesses, and injuries.
As such, you'll be able to advise owners about the health problems and how to better take care of their pets.
Those already working at vet facilities can also enroll in these programs for their continuing education or certification.
You can either enroll in the following schools in Montana:
Pima Medical Institute
University of Montana Western
Helena College
You can also consider the Approved Veterinary Assistant (AVA) program by NAVTA.
After which you'll be able to take the certification exam.
Earning it confirms that you've passed all assessments, enabling you to effectively work as a vet assistant.
Job Prospects in Montana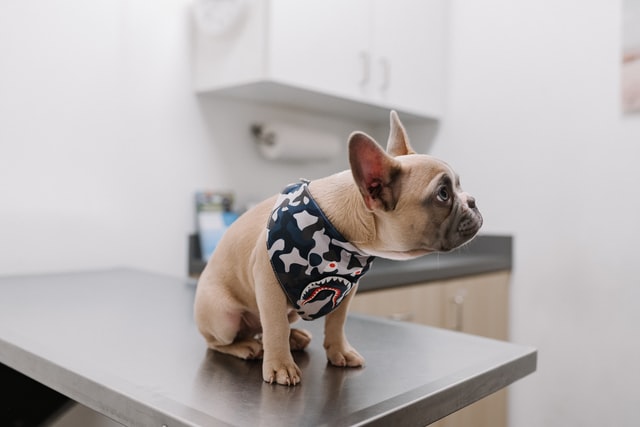 When looking for employment, be aware that vets will give priority to certified vet assistants.
Currently, Montana's estimated to have increased job growth due to the demand for animal care.
The following are institutions you can apply to.
Montana Veterinary Medical Association
Gallatin Animal Hospital
Best Friends Animal Hospital and Urgent Care Center
Banfield Pet Hospital – Bozeman
Other animal care facilities in Montana
Potential Salary in Montana
As of January 2022, the salary range is around $23,000 to $34,000, with an average annual salary of $28,752.
As in any other profession, a vet assistant's salary isn't the same in all the places of the state.
It will depend on several factors like:
Number of animal care facilities in that area
Development of the region
Your education, skills, and experience
Duties you perform
Here's how much you can potentially earn if you belong to a certain percentile.
| | |
| --- | --- |
| Percentile | Salary |
| 10% | $18,081 |
| 25% | $23,167 |
| 50% | $28,752 |
| 75% | $34,681 |
| 90% | $40,079 |
Meanwhile, the table below shows the salaries offered in different places in Montana.
Average Annual Salary by Location
| Location | Avg. Annual Salary |
| --- | --- |
| Billings | $29,549 |
| Missoula | $25,502 |
| Great Falls | $26,751 |
| Butte-Silver Bow | $25,502 |
| Bozeman | $25,502 |
| Helena | $25,965 |
| Kalispell | $27,384 |
| Havre | $26,289 |
| Anaconda-Deer Lodge County | $25,502 |
| Miles City | $29,087 |
Continuing Education for Vet Assistants
Veterinary medicine is constantly developing and advancing.
It has caused vet assistants to be in search of additional education, mostly for career advancements.
This can be done by attending courses and seminars provided by numerous associations.
They aim to help and support both aspiring and already established vet assistants.
Final Words
The duties that vet assistants do include working with both the animal and concerned owners.
When you compare the job requirements and the salary they get for it, you can see that they're paid modestly.
Luckily, these people don't find satisfaction in their income, but in the fact that they have helped those animals in need.
How to Become a Veterinary Assistant by State