Sponsored Listings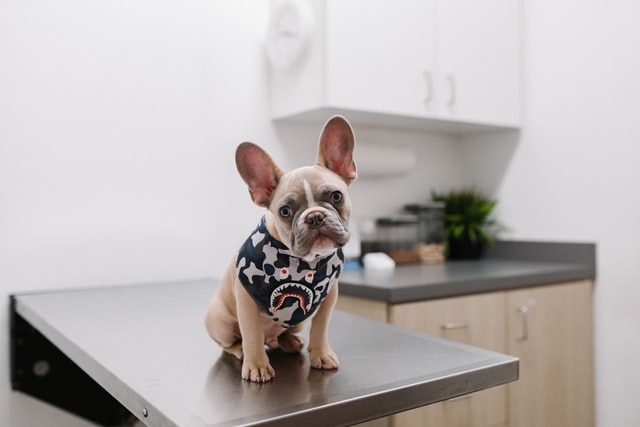 Veterinary professions are usually chosen by animal lovers ever since they were children.
In other words, they have loved dogs, cats, horses, and other animals and are invested in their welfare.
You might've considered becoming a vet or vet tech, but you can't afford the schooling attached to it.
That's why, if you're determined to be a part of the veterinary industry, consider becoming a vet assistant instead.
We both know that the vet field is a growing industry, offering an abundance of job offers and pay grades.
It has attracted many animal lovers like you into the hustle and bustle of vet clinics.
Prior knowledge and training aren't necessary, but you are encouraged to at least enroll in a program or course.
It's an important first step toward an exciting veterinary career, contributing to the animals' welfare.
So without further ado, here's how you can be a vet assistant in Delaware.
What a Vet Assistant Does
A good vet assistant is a person dedicated to their job and passionate about animals and their welfare.
You must be a reliable, hard-working individual, as well as a team player.
Depending on the animal care facility you're working for, your duties may be simple or extensive.
Typically, however, you'll shoulder the following responsibilities:
Scheduling routine and emergency appointments
Keeping records of animal health care history
Calming and managing animals during procedures
Assisting vets and the vet team with their tasks
Understand that vets and/or vet techs highly rely on you to support them.
So to help them well and perform better, you must at least have experience in animal care.
Even better, you're a certified vet assistant.
In the next section, we'll share with you the requirements for becoming a vet assistant.
Popular Programs
Education Requirements in Delaware
Most vet assistants only have a high school diploma and learn their duties while on the job helping vets.
The same situation happens in Delaware.
However, this kind of training is enough for getting the job, but it does not provide you with the knowledge related to animal care.
Soon, you might find yourself in a situation where you don't know what to do with the animal's life in your hands.
And so, enrolling in a school or online course is a wise choice.
You have to get the necessary education in relation to veterinary studies.
It typically starts with training in a veterinary assistant program.
You'll be taught by experienced instructors who'll teach you everything you need to know.
This enables you to be familiar with a vet assistant's day-to-day work and other important details.
Courses of these programs include but aren't limited to the following:
Medical terminology
Breed identification
Proper restraining techniques,
Proper administering of medication
As of this writing, there's only one school in the state offering the vet assistant program with certification.
Namely, the Delaware Technical Community College.
But that's not the only schooling option.
You can also do an externship or choose to be an experiential learner aside from enrolling in a program.
The National Association of Veterinary Technicians in America (NAVTA) also offers this program.
It's called the Approved Veterinary Assistant program where you can earn a certification after passing all assessments.
Since the state only has one college for in-class learning, you can opt to enroll in an online program.
These are the institutions that offer a NAVTA-approved program.
Penn Foster
VetMedTeam
Animal Behavior College
VetBloom
Job Prospects in Delaware
You shouldn't worry much about employment as the demand for vet assistants is growing in Delaware.
In other words, you have good job opportunities in your hands.
Upon successfully finishing your studies, you can work in animal clinics and hospitals.
Or you may also decide to work in small private facilities or large ones.
Also, you will easily find a satisfying job if you possess a certificate.
That's because reputable clinics nowadays prefer candidates already competent and skilled in the job.
After all, these clinics offer great care for all animals and their services are more comprehensive.
Here's a list of potential employers you can find within the state.
Veterinary Centers of America Branches

Dover Animal Hospital
Glasgow Animal Hospital
Kirkwood Animal Hospital
Newark Animal Hospital

Banfield Pet Hospitals in:
Vetco Wellness Centers and Vaccination Clinics in:

Dover Petco
Wilmington Petco
Christiana Petco
Millville Petco
Potential Salary in Delaware
Per the February 2022 report from Salary.com, a vet assistant's salary in Delaware ranges between $26,870 and $40,226 annually.
And so, you'll earn an average salary of $33,349 in a year.
Below is the annual salary percentile for your reference.
| | |
| --- | --- |
| Percentile | Salary |
| 10% | $20,972 |
| 25% | $26,870 |
| 50% | $33,349 |
| 75% | $40,226 |
| 90% | $46,487 |
Meanwhile, the table below shows the salaries in different places within the state.
Average Annual Salary by Location
| Location | Avg. Annual Salary |
| --- | --- |
| Wilmington | $32,892 |
| Dover | $32,842 |
| Newark | $32,867 |
| Milford | $32,923 |
| Seaford | $32,244 |
| Middletown | $32,791 |
| Harrington | $32,923 |
| Smyrna | $32,805 |
| New Castle | $32,892 |
| Georgetown | $32,923 |
Continuing Education for Vet Assistants
You should take the opportunity for advancement.
Maybe even use this chance to move up to becoming a vet tech.
Here are some online resources you can visit:
On another note, vet assistants in private practice aren't required to have certification.
But if you wish to work with laboratory animals in a research or educational setting, you have to get one.
Then you'll need to qualify for credentials through the American Association for Laboratory Animal Science.
Final Words
Good job prospects and salary are the factors to consider when deciding to become a vet assistant.
Of course, this is on top of you being an animal lover and truly caring for animal health and welfare.
So if after reading this, you've become interested in this career, then we encourage you to get the training and education needed.
Acquire knowledge, skills, and experience to become a highly qualified and competent vet assistant.
How to Become a Veterinary Assistant by State