Sponsored Listings
If you're interested in spending the day looking after animals in vet facilities, then you might consider starting a vet assistant career.
In fact, being good at dealing with animals and people already makes you a good candidate for the job.
What's more, you'll be surrounded by people who are equally passionate about animals as you are.
Together, all of you will provide care to animals and assistance to the vet team.
If you find this ideal, do not hesitate to try your luck in becoming a vet assistant in New Jersey.
What a Vet Assistant Does
A good vet assistant is someone who possesses the following qualities:
Love for animals
Patient
Problem solver and critical thinker
Physically fit
Emotionally stable
In the vet facility's day-to-day operations, you're responsible for a lot of things including:
Cleaning and disinfecting kennels
Providing postoperative care
Preparing samples for laboratory testing
Always remember to carefully pay attention to the patients you're treating at all aspects of the vet care.
Popular Programs
Education Requirements in New Jersey
In this state, you have a chance to start your vet assistant education in high school.
High schools offer this program that's designed to train young learners about the responsibilities attached to this job.
And once you've received your diploma or GED equivalent, you're eligible to get a job at vet facilities.
But don't fret if your high school doesn't offer a vet assistant program or you didn't have a chance to take one.
There are schools and institutions in New Jersey offering this program to interested individuals.
Some of them are the following:
Brookdale Community College
Ocean County College
William Paterson University
On another note, the National Association of Veterinary Technicians in America (NAVTA) also has its own program.
It's called the Approved Veterinary Assistant (AVA) program.
And here's a list of institutions offering NAVTA's AVA, both online and in-class, in New Jersey.
Animal Behavior College
Penn Foster
VetBloom
VetMedTeam
Bergen County Technical Schools
Hunterdon County Vocational School
Morris County School of Technology
Ocean County College
Through this program, you'll learn all the necessary knowledge and skills to become an effective vet professional.
Some of the courses you'll take are as follows:
Animal diseases
Lab procedures
Pharmacology
Animal behavior management
Animal anatomy
Surgical assisting
Once completed, you can then take the certification exam to become an AVA.
Job Prospects in New Jersey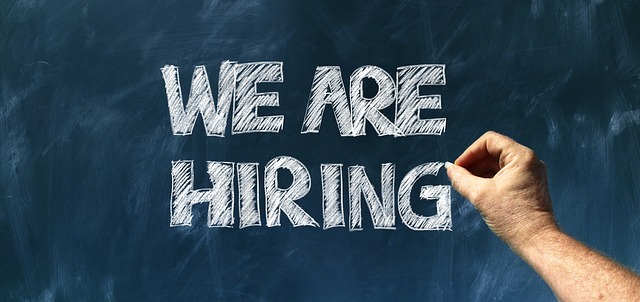 Getting a certificate makes you a more attractive candidate to potential employers, from animal clinics to shelters and zoos.
However, whether you'll be employed in a clinic you like depends on the employer and their recruitment team.
That's why you need to have the set of skills and qualities they're looking for.
There's an equal employment opportunity for all, yes.
But those with appropriate training and certification are preferred by most.
Not to mention they receive better salary offers.
Here are a few reputable vet facilities you can apply to in New Jersey.
Veterinary Centers of America Branches

Freehold Animal Hospital
Maple Shade Animal Hospital
Iselin Animal Hospital
Edgebrook Animal Hospital

Banfield Pet Hospital in:

Moorestown
Hamilton
Manalapan
Potential Salary in New Jersey
A vet assistant's salary is modest, even considered lower compared to similar occupations.
However, because the state struggles to find enough certified and trained vet assistants, it's believed that the salary offers would increase.
In fact, Salary.com reported that the salary ranges from $28,293 to $42,356 as of February 2022.
And if you're a well-established vet assistant, you can earn an average of $35,115 annually.
Take a look at the table below for information on the salary percentile.
| | |
| --- | --- |
| Percentile | Salary |
| 10% | $22,083 |
| 25% | $28,293 |
| 50% | $35,115 |
| 75% | $42,356 |
| 90% | $48,949 |
Do note that several factors affect the salary, such as workplace location and working hours.
The table below shows the variations in salary in some of the places in New Jersey.
Average Annual Salary by Location
| Location | Avg. Annual Salary |
| --- | --- |
| Newark | $35,237 |
| Jersey City | $37,335 |
| Paterson | $35,576 |
| Elizabeth | $35,237 |
| Edison | $34,620 |
| Woodbridge | $34,620 |
| Dover | $35,463 |
| East Orange | $35,237 |
| Trenton | $34,866 |
| Camden | $33,145 |
Continuing Education for Vet Assistants
Over the last few decades, animal treatment has changed dramatically.
We now consider them part of the family.
And so, the vet team has become more important in providing excellent vet care services.
It's highly suggested that you keep on studying in order to advance your skills and improve your knowledge.
Here are a few associations that offer courses and seminars for all vet assistants.
Final Words
The thing is, many people think that a vet assistant has little to do in a vet facility.
They aren't aware or don't understand the critical role you play in ensuring the daily operations go smoothly.
Not to mention the assistance you give to the rest of the vet team.
So don't let them convince you otherwise.
Your responsibilities are as demanding as anyone else's, and the education you've done is proof of that.
How to Become a Veterinary Assistant by State