Sponsored Listings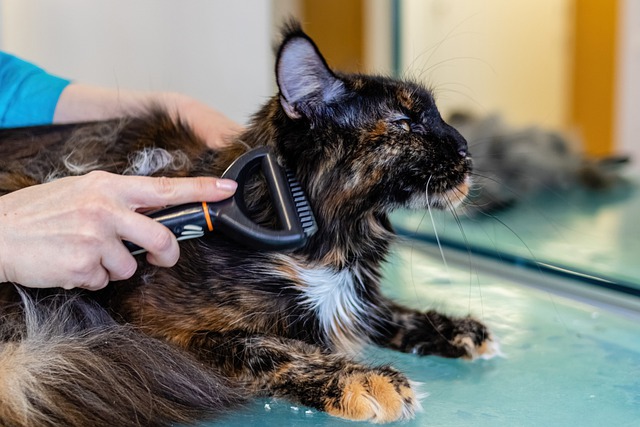 Today, animal healthcare is rapidly developing.
That's because animals bring color and meaning to people's lives.
These people trust the vet team to take care of their pets in case of any health-related issues.
This causes the rise in the importance of vet personnel like vet assistants who understand the relationships between animals and people.
If this is a job you can see yourself doing, then you can try becoming a vet assistant in Wyoming.
What a Vet Assistant Does
The entire vet personnel works as a team and prepares everything necessary for a clinic to function during a working day.
Each of them knows what their duties are, and only if they cooperate will the job be done successfully.
And a vet assistant plays a significant role in the vet.
The thing is, many people still believe that this job isn't as demanding as other careers.
That it's not difficult because they mostly see you do administrative work at the counter.
However, it's not true.
Your work is equal to that of a nurse where caring for animals is only one task among many you have to do.
Other tasks include:
Feeding and bathing animals
Disinfecting exam rooms
Giving medications or vaccinations
Managing and restraining animals during treatment
Assisting vets with surgery
Conducting lab work and diagnostic tests
Note that your workload depends on the vet facility you're working in and the help the vet needs.
Very often, you may have to work night shifts, on weekends, and on holidays.
Popular Programs
Education Requirements in Wyoming
The requirements for becoming a vet assistant in Wyoming aren't that strict.
You can be employed even when you only have a high school diploma or GED equivalent on hand.
It's also possible to get a job even when you're not a certified vet assistant.
But many are now seeing the importance of having a certification, which entices them to take vet assistant programs and courses.
Here are a few schools you can enroll in Wyoming:
Eastern Wyoming College
Northwest College
Western Wyoming Community College
You may consider as well taking the Approved Veterinary Assistant (AVA) program by the National Association of Veterinary Technicians in America (NAVTA)
As of this writing, there are no schools or institutions in Wyoming offering the AVA.
But you can take the online AVA program from the following:
Penn Foster
VetBloom
Animal Behavior College
VetMedTeam
Once you've completed the said program, you can then take the certification exam.
If you pass it, you'll earn the AVA title.
You can also earn a certification if you've attended one of the approved options by NAVTA.
Externship Option – mostly used by people looking for employment in vet practice
Experiential Learner – for the working vet assistant in Wyoming
Veterinary Assistant Program – for those already employed in a full-service vet practice
Job Prospects in Wyoming
Once you get your AVA, you will now have the confidence to start searching for a job.
Animal shelters, veterinary hospitals, clinics, and zoos offer an abundance of job possibilities.
Mostly because they need vet assistants to help them meet the demand for excellent animal healthcare services.
Note, though, that well-known and respected clinics wouldn't hire a person without a certificate.
You can try your luck job hunting at these places:
Wyoming Veterinary Medical Association
Rocky Mountain Animal Hospital
Desert View Animal Hospital
Alpine Animal Hospital
Casper Animal Medical Center
Potential Salary in Wyoming
The salary of a veterinary assistant throughout the USA is relatively modest.
And if the salary is the only thing that motivates you to start doing this job, then you may find this unsatisfactorily.
Even so, many vet assistants stay because of the fulfillment this job gives them.
As of February 2022, Salary.com reported that you can earn an average of $28,267 annually.
The salary range falls between $22,776 and $34,096.
Here's a table of the salary percentile for your reference.
| | |
| --- | --- |
| Percentile | Salary |
| 10% | $17,777 |
| 25% | $22,776 |
| 50% | $28,267 |
| 75% | $34,096 |
| 90% | $39,403 |
However, do note that salaries do vary, depending on the location of the vet facility.
Fortunately, the difference usually isn't that significant.
The table below shows the salaries in different places in Wyoming.
Average Annual Salary by Location
| Location | Avg. Annual Salary |
| --- | --- |
| Cheyenne | $27,992 |
| Casper | $28,745 |
| Laramie | $28,325 |
| Gillette | $27,299 |
| Rock Springs | $28,317 |
| Sheridan | $29,087 |
| Green River | $28,317 |
| Evanston | $28,552 |
| Riverton | $28,282 |
| Cody | $29,087 |
Continuing Education for Vet Assistants
Bear in mind that you'll need to renew your AVA every two years.
NAVTA requires you to earn 10 continuing education credits to retain it.
The following associations offer seminars, courses, and training that you can take advantage of.
Final Words
As a vet assistant, you help treat animals in need and console and advise pet owners.
It's a rewarding and satisfying job where you get to spend time providing excellent healthcare services to animals.
One benefit of this career is that the employment level is rising, so all of you will have equal job opportunities.
Not to mention the decent amount of salary you can earn in the future.
How to Become a Veterinary Assistant by State