Sponsored Listings
Animals have become members of our families.
The least we can do for them is make sure that they're happy and healthy.
Today, pet ownership is on the rise, resulting in the need for more skilled vet assistants.
So if you love animals enough to work for them full time, then you should consider this career in your future.
Together, let's explore what it takes to become a vet assistant in North Carolina.
What a Vet Assistant Does
As a vet assistant, you're the first to interact with clients and animal patients the moment they come through the door.
That's mostly why you're trained to:
Provide first aid and medical care to animals
Facilitate positive customer relationships
In the vet facility, some of the duties you'll do are:
Basic diagnostic tests like x-rays
Monitor and report to the vet the condition of the animal patient
Administer medications, vaccines, and sedatives
In instances where a vet may not be readily available, first aid is entrusted to you.
With these duties, you're now aware that being a vet assistant is far more than just a clerical worker.
Popular Programs
Education Requirements in North Carolina
If you want to be good at something and ensure that you do your job well, you first need to learn how to do it.
More and more already employed vet assistants decide to enroll in courses to gain more knowledge and practice from experts.
You can get formal education and training along with a certification through vet assistant programs.
These are a few schools offering the program online or in-class in North Carolina:
Central Carolina Community College
Miller-Motte College
University of North Carolina
The curriculum of the programs taught here is designed to teach you the following:
How to interact with pets
Anatomy and physiology of small animals
How to take blood and urine sample
Proper recording of patient information
With these, you'll be confident and ready to perform the tasks assigned to you.
In other words, without the supervision of the vet, you can:
Administer medications to animals in a safe manner
Restrain them during exams without hurting them or yourself
Take vital signs accurately
Perform first aid on those injured
This will instantly make you a valuable member of the vet team.
Another institution offering the program is the National Association of Veterinary Technicians in America (NAVTA).
NAVTA has three options for you to become an Approved Veterinary Assistant (AVA).
Externship Option
Experiential Learner
Veterinary Assistant Program
In their program, you can learn to become a skilled and caring vet professional.
They'll teach you about the:
Importance of good nutrition and safe environments for animals
Clinical procedures
Administrative and reception duties
Afterward, you can then take NAVTA's certification exam.
Passing it will earn you the title of AVA, which you have to renew every two years.
Job Prospects in North Carolina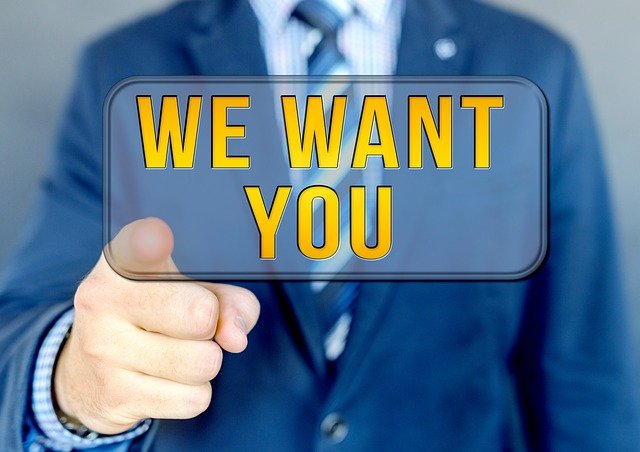 Per the Bureau of Labor Statistics, employment in this field is expected to increase, thus improving your chances of getting a job quickly.
So you can choose among the many hiring animal care facilities in North Carolina to send your application to.
The following are some of the facilities always on the lookout for highly skilled vet assistants:
Veterinary Centers of America Branches

Stoney Creek Animal Hospital
Whispering Pines Animal Hospital
Triangle Tower Animal Hospital
Animal Hospital West

Banfield Pet Hospital in:

Cary
Durham Southpoint
Sanford

Vetco Wellness Centers and Vaccination Clinics in:

Greensboro Petco
Durham Petco
Charlotte Petco
Concord Petco
Potential Salary in North Carolina
You're probably like most vet assistants—performing the job because you have a desire to work with and help animals.
You want to support them in the worst moments of their lives.
So even though the salary is modest, you still find this fulfilling and rewarding.
In North Carolina, you can earn an average annual salary of $30,300 as of February 2022 (Salary.com).
A well-established vet assistant can earn somewhere between $24,414 and $36,548.
Here's the salary percentile in the state for your reference.
| | |
| --- | --- |
| Percentile | Salary |
| 10% | $19,055 |
| 25% | $24,414 |
| 50% | $30,300 |
| 75% | $36,548 |
| 90% | $42,237 |
Although, it's worth noting that a vet assistant's salary depends on many factors, both individual and social.
For individual factors, your education, skills, and assigned duties affect your earnings.
Further, you can't expect to be paid equally as those with AVA if you don't have a certification.
As for the social factors, it relates to the location of the workplace and the development of the area.
The table below shows the variations in salaries in the different parts of the state.
Average Annual Salary by Location
| Location | Avg. Annual Salary |
| --- | --- |
| Charlotte | $30,225 |
| Raleigh | $29,603 |
| Greensboro | $29,488 |
| Durham | $29,438 |
| Winston-Salem | $29,559 |
| Fayetteville | $28,313 |
| Cary | $29,603 |
| High Point | $29,664 |
| Wilmington | $28,143 |
| Asheville | $28,344 |
Continuing Education for Vet Assistants
Being a vet assistant, you're ready to provide effective, high-quality animal healthcare services.
Moreover, you're inspired to continue to pursue new knowledge and improvement for your career.
So make use of the following organizations that offer resources for vet assistants.
Final Words
When things go wrong, you're the first line of workers to help serve animal patients and their pet owners.
And that's one reason why this job needs to be respected and cherished more by the public.
You carry responsibilities that no one else can do.
Assisting the vet team means lessening the work they do tremendously.
So with dedication and eagerness to learn more, you'll be entrusted with more complex and sensitive tasks.
Thus, earning you higher salaries.
How to Become a Veterinary Assistant by State