Routine veterinary visits are crucial to giving pet dogs and cats long and healthy lives.
Through these, a veterinary healthcare team can detect any emerging illness or disease, administer treatment, and manage the condition in the early stages.
Aside from the veterinarian, there are other veterinary professionals who provide care for animals.
One of them is the veterinary assistant.
A veterinary assistant assists veterinarians and veterinary technicians in performing various veterinary-related tasks.
From feeding and monitoring animals to taking blood samples and administering treatment, they are an important member of the veterinary healthcare team.
If you are located in Charlotte, NC, and think it is a career that suits your interests, check out our list of veterinary assistant schools in Charlotte, NC to get started.
Sponsored Listings
UNC Charlotte School of Professional Studies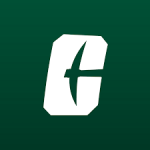 About the School
The University of North Carolina (UNC) at Charlotte is one of the public research universities that make up the UNC System.
Established in 1946, they offer 79 bachelor's, 66 master's, and 24 doctoral programs.
Recognized as one of the top colleges in the country, they offer distance or online education for 15 degree and certificate programs.
From Liberal Arts and Sciences and Education to Engineering and Health and Human Services, their courses are taught by subject matter experts, industry practitioners, and knowledgeable instructors.
Their classes promote learning new skills, upgrading current skills, and broadening knowledge for personal and professional development.
Their mission is to "help individuals and employers achieve their professional, personal, and organizational goals."
They have three locations in Charlotte: UNC Charlotte Main Campus, The Dubois Center at UNC Charlotte Center City, and Online.
Courses Offered
The Veterinary Assistant Program provides all the necessary information for students to be fully ready to work as a veterinary assistant.
It is a 100% online class that introduces the specific duties that veterinary assistants usually face on a daily basis.
It also teaches practical skills, veterinary terminology, and other veterinary tasks.
It consists of the following courses:
Become a Veterinary Assistant
Features a variety of topics, such as the History of Veterinary Practice, Vaccinology, Parasites Infesting Pets, Prescription Diets and Nutrition, and Pet First Aid
Also covers Client Education and Communication and Workplace Safety
Become a Veterinary Assistant II: Canine Reproduction
Features a wide range of topics, including Male and Female Reproductive Anatomy, The Reproductive Cycle, and Male and Female Infertility
Also covers Pregnancy Diagnosis and Care, Normal and Assisted Whelping, and Neonatal Care
Become a Veterinary Assistant III: Practical Skills
Features fundamental skills in the veterinary setting, such as Basic Restraint Techniques, Age/Gender/Dosage Calculations, and Hygiene
Also covers Blood Collection and Tests, Urine Tests, and Surgeries
Veterinary Medical Terminology
Features the different animal bodily systems, such as the Musculoskeletal System, Digestive System, Respiratory System, Urinary System, Cardiovascular System, and Nervous System
Also covers Hematologic, Lymphatic, Immunologic, and Oncological Terminology and Physical Exams, Drugs, and Dissection
The whole program is Instructor-Led.
It requires 96 total course hours and costs $485.
Visit School Website

Address: 320 E. 9th Street, 4th Floor, Suite 421, Charlotte, NC 28202
Central Piedmont Community College
About the School
Central Piedmont Community College is a multi-campus college that offers technical and soft skills training to prepare students for the workforce and the real world.
Founded in 1963, they aim to provide a positive college experience that can make a difference in the communities that they serve.
From the start, they have strived to be a champion of students and a catalyst for opportunity by being an exceptional provider of learning experiences that are transformative and strengthening.
Their mission is to deliver world-class education and training in an engaging and supportive environment for student learning, completion, and success.
Accredited by the Southern Association of Colleges and Schools Commission on Colleges, their student services are available at their eight locations throughout Mecklenburg County.
Courses Offered
The Veterinary Assistant Program is a continuing education course conducted fully online through the school's Ed2Go online partner.
It offers flexible start dates and prepares students for a career as a veterinary assistant.
There are four-course options available:
Veterinary Medical Terminology
Become a Veterinary Assistant
Become a Veterinary Assistant II: Canine Reproduction
Become a Veterinary Assistant III: Practical Skills
The Veterinary Medical Terminology Course introduces students to the medical language used in animal anatomy, physiology, and pathology.
It teaches their definition and uses through a simplified learning process that builds on commonly used word parts.
From everyday dialogue terms for animal body systems and positioning of animals to clinical terms in oncology and hematologic and lymphatic system procedures, it covers various aspects of success in the veterinary field.
The Become a Veterinary Assistant Course introduces students to pet health and nutrition.
It teaches how to treat and prevent heartworms, roundworms, and other parasites, administer pet first aid, and prepare prescriptions.
It also deals with pet behavior, the realities of life, euthanasia, and pet loss.
Some other topics covered include how to keep accurate medical records, maintain client confidentiality, and communicate with clients.
The Become a Veterinary Assistant II: Canine Reproduction Course is all about sound dog breeding.
It features topics on female and male reproductive anatomy, disorders, and infertility.
It also covers pregnancy, from diagnosis to whelping, postpartum, and neonatal care.
The Become a Veterinary Assistant III: Practice Skills Course involves videos and interactive graphics that demonstrate various techniques and procedures used in veterinary hospitals and clinics.
It features basic topics, such as dog restraint techniques for physical exams, giving medication, trimming nails, cleaning ears, giving baths, and keeping anal sacs and glands clear and healthy.
It also teaches how to tell the gender and age of puppies, kittens, and other animals to determine the right dosage of medication to give.
Some other topics covered include performing TPR (temperature, pulse, and respiration), taking X-rays, reading radiographs, and giving injections.
Each course requires 24 course hours and costs $75.
All are instructor-led and taught by a certified and experienced veterinary professional.
Visit School Website

Address: 1201 Elizabeth Avenue, Charlotte, NC 28204
---
Veterinary Assistant Schools by City in North Carolina
See all Schools in North Carolina >