Sponsored Listings
Veterinary medicine has been developing more and more nowadays.
With that, the job prospects for individuals ready to work with animals are going to increase.
So this is the right moment to choose a veterinary career like being a vet assistant.
Many young people are interested in becoming one.
And if you're one of them, keep on reading to learn how to be a vet assistant in California.
What a Vet Assistant Does
Vet assistants are the staff working in animal clinics, hospitals, and shelters.
With more people adopting animals, the demand for a well-educated and skilled staff rises.
You don't need to have any kind of formal education after high school to begin working.
Even so, getting educated is going to be your advantage.
That's because vets tend to look for vet assistants able to perform complicated duties.
In a well-equipped vet clinic, you have to be skilled and knowledgeable to deal with the daily work.
Some of those duties are as follows:
Assist during surgery
Administer medications
Take samples (e.g., blood) for lab testing
Schedule appointments
Advise pet owners
You'll also have to operate technical machinery and lab equipment when needed.
As a vet assistant, you have to possess certain qualities, such as:
Knowledge of animal care
Good communication skills
Emphatic and passionate
Note that when people come into the vet clinic, the first person they meet is you.
So being empathic and knowing the right words to say is important to ease their distress.
Popular Programs
Education Requirements in California
Aspiring vet assistants should possess a high school diploma or GED equivalency.
The more years of practice you have, the better assistant you can become.
Still, it's great to invest some in your continuing education.
To get more well acquainted with the tasks and duties of a vet assistant.
You can choose one of many certificate programs widely available through schools or online courses.
California offers vet assistant programs at the following educational institutions:
Yuba College
Modesto Junior College
Pima Medical Institute – Chula Vista
You may also enroll in one offered by the National Association of Veterinary Technicians in America (NAVTA).
NAVTA offers the Approved Veterinary Assistant (AVA) for people eager to get certified.
Some of the NAVTA-approved programs are:
Animal Behavior College
Northern Summit Academy
College of the Desert
CareerStep Veterinary Assisting Programs
A certificate will only be issued to you once you pass the AVA exam.
Job Prospects in California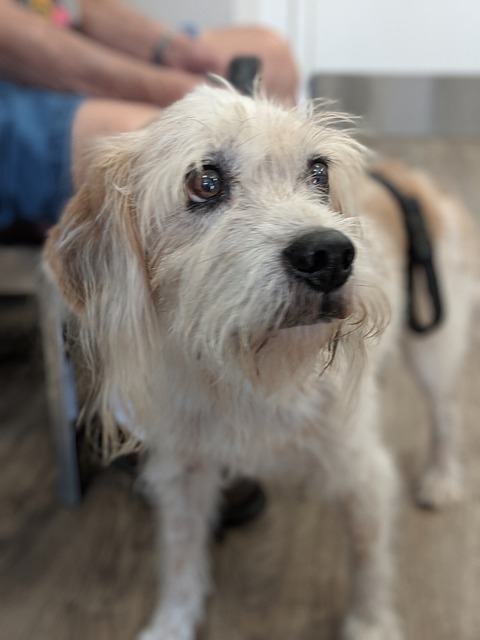 It's normal for vet assistants to get a job immediately and put their knowledge into practice.
Your chances of getting a satisfying job are better if you possess a certification.
That's because vets are always on the lookout for vet assistants who already:
Know what they need to do
Can work without he added supervision
The Bureau of Labor Statistics's May 2020 report listed California with the highest employment level.
The state has opened 13,040 jobs for vet assistants, and this number will increase over the years.
And so, you won't have to worry whether you can get employed here as there are plenty of choices.
California Veterinary Medical Association (CVMA) has many job openings for vet assistants in the state.
The Veterinary Centers of America also are ideal places to start your rewarding career.
You can apply at the following branches:
Venice Boulevard Animal Hospital
Mission Viejo Animal Hospital
Angel Animal Hospital
Also, Vetco Wellness Centers and Vaccination Clinics inside PETCO are well known for their relationships with vet schools.
You might consider your employment chances at their branches in:
Fresno Petco
Hollywood Petco
Modesto Petco
Sacramento Petco
Banfield Pet Hospital is another institution where you can try your luck finding a job.
You can go to their Clovis and Fresno offices for inquiries.
Potential Salary in California
It's worth mentioning that California offers above the national average annual salary to vet assistants.
Salary.com reported that the salary range falls between $28,585 and $42,793 as of February 2022.
And on average, a well-established vet assistant can earn $35,477 annually.
Take a look at the table below for the salary percentile.
| | |
| --- | --- |
| Percentile | Salary |
| 10% | $22,311 |
| 25% | $28,585 |
| 50% | $35,477 |
| 75% | $42,793 |
| 90% | $49,454 |
Note, however, that California cities have variations in salaries.
These are a result of taking into consideration several factors, such as:
Area development
Resident's annual income
Work you're performing
The table below shows the salaries in different places within the state.
Average Annual Salary by Location
| Location | Avg. Annual Salary |
| --- | --- |
| Los Angeles | $34,734 |
| San Diego | $33,175 |
| San Jose | $38,723 |
| San Francisco | $38,662 |
| Long Beach | $34,404 |
| Fresno | $30,917 |
| Sacramento | $33,351 |
| Oakland | $36,563 |
| Santa Ana | $34,434 |
| Anaheim | $34,481 |
Continuing Education for Vet Assistants
The moment you get educated or certified shouldn't be the moment when all your learning stops.
Quite the contrary.
You should keep on advancing your skills and knowledge for the sake of your career.
California has numerous resources that are designed to help further your veterinary education.
Final Words
Becoming a vet assistant requires dedication to your work and passion for animals.
To become a professional, we suggest that you enroll in a vet assistant program to enhance your knowledge and skills.
In no time, you'll be an AVA highly qualified to take on the responsibilities at the vet facility.
The more work is trusted to you, the higher your salary would be.
If you're not yet certified, you should think about becoming one to advance your career.
How to Become a Veterinary Assistant by State