Some entry-level jobs offer a good salary.
However, not all of them provide the opportunity to work closely with pets.
If you work as a veterinary assistant, you can enjoy both.
In Los Angeles, CA, for instance, veterinary assisting pays $21.48 per hour on average.
That is 28% above the national average.
And, with additional skills and more credentials and experience, veterinary assistants can get paid $27+ per hour.
To become a veterinary assistant, you will need to take a veterinary assistant course.
The list below consists of veterinary assistant schools in Los Angeles, CA that you might want to consider.
Sponsored Listings
California Healing Arts College
About the School
California Healing Arts College is a healthcare training school that offers various programs that prepare students for rewarding careers in the healthcare field.
Founded more than 25 years ago, their programs are designed to meet students' interests and the changing needs of the diverse business environments.
From Medical Assisting and Veterinary Assisting to Massage Therapy and Medical Billing, they are committed to quality and valued training programs and services that help their students obtain the skills and competencies necessary for entry-level positions in their chosen fields.
Since their inception, their philosophy has been to make an enjoyable and mentally stimulating learning environment where students and teachers work closely together and benefit alike.
Accredited by the Accrediting Commission of Career Schools and Colleges, they are approved by the Bureau of Private Postsecondary Education and recognized as an eligible institution by the United States Department of Education.
Courses Offered
The Veterinary Assistant Program is suitable for those who love animals and want a career doing what they are passionate about.
It teaches students every aspect of animal care and veterinary operations.
It covers:
Basic animal care duties – Feeding, exercising, and weighing pets, disinfecting cages, etc.
Administrative work – Scheduling appointments, checking in patients, documenting medical histories, etc.
Pre- and post-operative care – Taking vitals, preparing examination and surgery rooms, collecting and preparing samples, monitoring patients, etc.
It requires 800 clock hours and 43 credit hours and takes 36 weeks to complete.
Classes are held Monday-Thursday from 8 am to 1 pm or 5:30 pm to 10:30 pm.
Upon successful completion, graduates can test for the Approved Veterinary Assistant (AVA) through the National Association of Veterinary Technicians in America (NAVTA) and become certified.
Visit School Website

Address: 500 Carson Plaza Dr Suite 103, Carson, CA 90746, United States
American College of Healthcare
About the School
The American College of Healthcare is a learning institution that specializes in health education.
Founded in 1993, they provide a variety of programs that mold students into well-qualified, technical professionals to meet the ever-increasing regulatory requirements for all medical providers.
With their specialized, industry-oriented curricula and seasoned staff and advisors, they strive to help people grow and be stronger, more self-reliant, more autonomous, more self-directed, and more competent.
They believe that all people have aspirations and the potential to succeed so they are ready to open doors and assist in creating access to opportunities for career success.
Accredited by the Accrediting Bureau of Health Education Schools, they have locations in Riverside, Huntington Park, and Santa Ana.
Courses Offered
The Veterinary Assistant Program is a diploma program that gives students the needed skills to work in a veterinary facility.
It introduces the following typical veterinary assisting duties:
Basic animal nursing and animal care
Veterinary anatomy and physiology
Veterinary terminology
Pharmacology and vaccinations
Office and hospital procedures
Computer basics
To enroll, individuals have to be at least 18 years old and provide a high school diploma or equivalent.
They also need to interview with an admissions representative, take a tour of the campus, and complete all requisite forms in the admissions packet.
The program takes 9 months to complete and is offered at all three campus locations.
Visit School Website

Address: 11801 Pierce ST, Riverside CA 1840
OC Veterinary Assistant School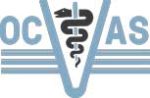 About the School
The OC Veterinary Assistant School is an instruction and training facility that offers affordable educational options to students who have professional aspirations in the veterinary field.
They offer three programs: Veterinary Attendant, Level 1 Veterinary Assistant, and Level 2 Veterinary Technician.
Through their state-of-the-art facilities and experienced instructors, they want to help those who want to work in a veterinary hospital gain and further their veterinary industry knowledge and skills.
They provide a rich, diverse, and authentic learning environment where students get to work at a veterinary clinic while attending classes and doing internships at a local veterinary hospital.
They have two locations, one in Garden Grove and one in Lake Forest.
Courses Offered
The Veterinary Assistant Program is an Advanced Training Program designed for individuals currently working under the supervision of a licensed veterinarian, looking to advance their career, or considering becoming a registered veterinary technician.
It covers the basic concepts of veterinary medicine to prepare students to assist veterinary professionals in small animal hospitals.
Examples of topics featured are:
Anatomy and Physiology
Pharmacology
Nutrition
Surgery
Dentistry
Anesthesia
Radiology
Zoonotic and Infectious Disease
Management and Leadership
Inventory
It consists of three 15-week semesters and offers morning, evening, and weekend classes.
Visit School Website

Address: 12752 Garden Grove Blvd Suite 250, Garden Grove, CA 92843, United States
Animal Behavior College

About the School
Animal Behavior College is a private vocational school that has been helping those who are passionate about animals pursue animal careers.
They were founded in 1998 to meet the demands of the industry and have been providing quality hands-on training, in-home and online learning, and real-world externship experiences since.
For more than 25 years now, they have been providing the best possible education to prepare their students for success in their future professional endeavors.
Their mission is to improve the lives of animals through the dedication and passion of their graduates.
Approved by the California Bureau for Private Postsecondary Education and A+-rated by the Better Business Bureau, they have seven animal career certification programs: Dog Trainer, Cat Trainer, Veterinary Assistant, Pet Groomer, Aquarium Maintenance, Zookeeper Assistant, and Service Dog Trainer.
They have locations throughout the United States, such as Los Angeles, Chicago, Phoenix, and Houston, as well as throughout Canada, such as  Toronto, Calgary, and Vancouver.
Courses Offered
The Veterinary Assistant Program is an online program that turns people's passion for helping animals into an exciting and rewarding career.
It is a National Association of Veterinary Technicians in America (NAVTA-approved) course that prepares students for a career working with animals.
Its curriculum has been recently updated to provide the most up-to-date education and industry information.
It covers the fundamentals and requirements needed to work in a veterinary clinic or hospital and includes an externship to gain real-world experience.
It consists of the following stages:
Stage 1 – Office Etiquette and Hospital Procedures
Stage 2 – Animal Behavior and Handling
Stage 3 – Examination Room Procedures
Stage 4 – Pharmacy and Pharmacology
Stage 5 – Surgical Preparation and Assisting
Stage 6 – Small Animal Nursing
Stage 7 – Laboratory Procedures
Stage 8 – Radiology Ultrasound Imaging and Endoscopy
Stage 9 – Career Building
Stage 10 – Externship
Stage 11 – Final Exam and Graduation
It is self-paced and offers flexible scheduling.
Visit School Website

Address: 27509 Avenue Hopkins First Floor, Valencia, CA 91355, United States
---
Veterinary Assistant Schools by City in California
See all Schools in California >